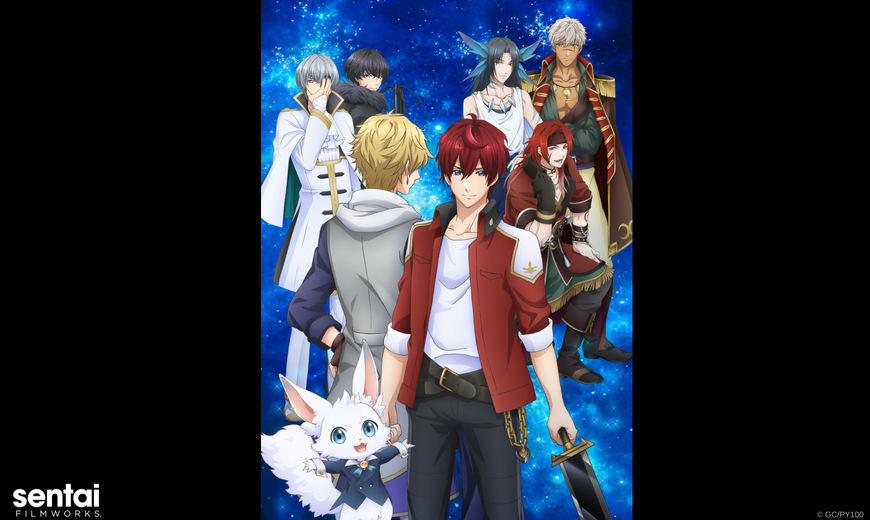 Sentai Filmworks Acquires "100 Sleeping Princes & the Kingdom of Dreams" TV Anime
HOUSTON, TX, June 28, 2018 – Sentai Filmworks announced today that it acquired exclusive distribution rights to 100 Sleeping Princes & the Kingdom of Dreams, a Summer 2018 Simulcast season title, based off the popular mobile game of the same name, for USA, Canada, South America, New Zealand, Australia, the UK, Ireland and other regions.
Enter the mysterious Dream World, where a newly-crowned royal soon learns of an insatiable evil, the yumekui, feeding upon the energy and dreams of sleeping princes who are then unable to awaken. The brave monarch must save them and their world from the dream eater!
100 Sleeping Princes & the Kingdom of Dreams features the voice talents of Kenichi Suzumura (Ajin, Maid Sama!, Mr. Osomatu) as Avi, Daiki Yamashita (Anonymous Noise, Food Wars! The Second Plate, My Hero Academia) as Navi and Haruka Kimura (Kurenai, The Slayers Revolution) as the princess.
The series will soon be available to stream on select digital outlets with a home video release to follow.
For Sentai Filmworks' latest announcements regarding this and other great titles, be sure to like us on Facebook and follow us on Twitter.
About Sentai Filmworks, LLC
Sentai Filmworks is a leading global supplier of anime and official anime merchandise, distributing, and curating one of the industry's most diverse libraries of top trending and classic titles. Offering thousands of hours of content across both traditional and digital platforms, Sentai is dedicated to bringing captivating stories and iconic characters directly from Japan. With hit series that include MADE IN ABYSS, Land of the Lustrous, Big O, and Akame ga Kill!, Sentai's catalog continues to grow with new favorites like Sword Oratoria: Is it Wrong to Try to Pick Up Girls in a Dungeon? On the Side, Princess Principal, and FLIP FLAPPERS, as well as classic anime series such as Legend of the Galactic Heroes. For more information, visit www.sentaifilmworks.com.
###