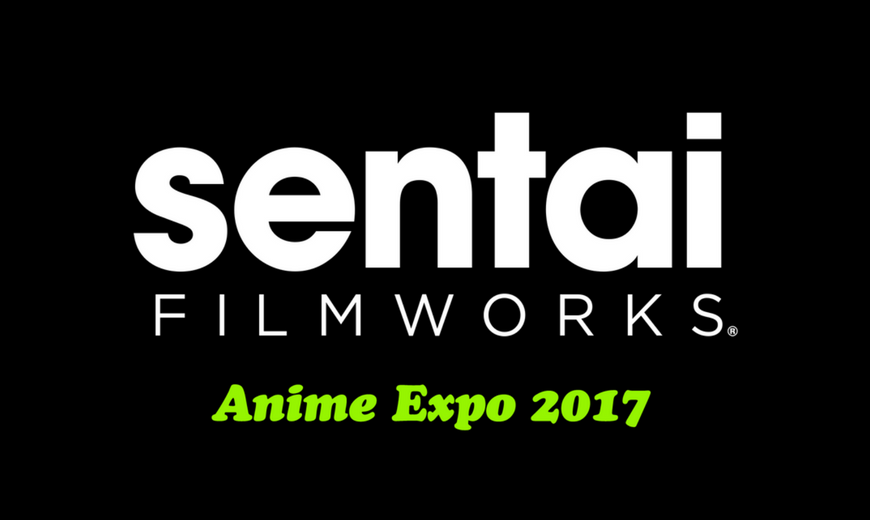 Sentai Filmworks Anime Expo 2017 Preview
---
It's Anime Expo time all over again, and Sentai Filmworks is bringing it in grand style. This year, we're bringing more merchandise, more box sets, and more stuffs to fill those convention bags!
Sentai Filmworks Booth #3000
If you're going to #AX2017, make sure you swing by the massive Sentai Filmworks booth to pick up your favorites (and some free things!).
Free Gifts with Purchase
This year, we've brought a variety of free gifts with purchase, meticulously crafted for your ultimate anime enjoyment.
Buttons (Free with $50 Purchase or Sentai Filmworks Cosplay)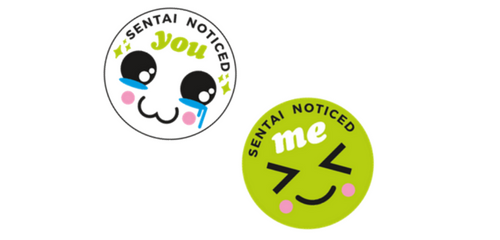 We have TWO adorable Sentai Filmworks buttons for you this year: "Sentai Noticed Me!" and "Sentai Noticed You!" You get one button with a purchase of $50 or more, OR you can show up in a Sentai Filmworks' character cosplay.
Lanyards (Free with $100 Purchase)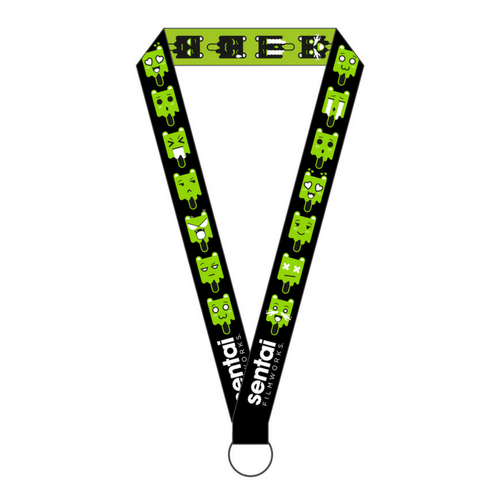 Can you ever have too many lanyards? We don't think so! This year, we're bringing SIX lanyards featuring the year's hottest shows as a free gift with purchase. We like to tease, so we're only going to show you the Sentai Filmworks 2017 lanyard.
Which lanyards do you think you'll see when you visit the booth?
Convention Bags (Free with $150 Purchase)
Our giant backpack-style convention bags were a hit at AX 2016, so we brought them back this year with the addition of an adjustable strap! The designs for these are a surprise, but trust us: you're going to want them.
Convention Debut Merchandise
Sentai is bringing its full menu of shirts and merch to Los Angeles, but we have some special NEW additions to our merchandise lineup, and more that we can't show you in the blog post just yet! ;)
Tippy Plush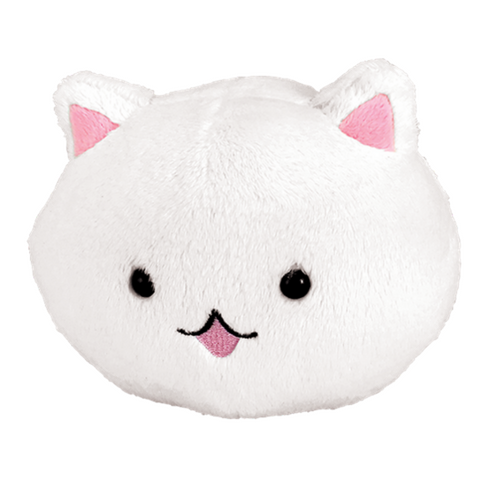 Is the order too adorable to handle?! Making its appearance for the first time, Tippy from Is the Order a Rabbit? will be waiting for you at the Sentai Filmworks booth. This adorable ball of white fluff even comes with an attachment at the bottom so you can affix it where it belongs... on the top of your head!
Anonymous Noise T-Shirt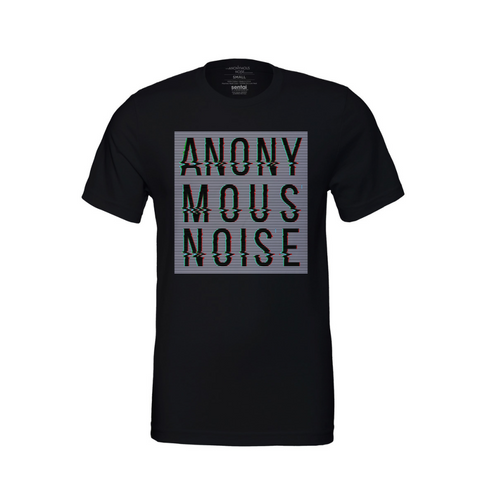 Both #TeamMomo and #TeamYuzu (and #TeamOT3) can enjoy this EXTREMELY limited edition Anonymous Noise T-shirt, making its grand debut at AX2017.
Is it Wrong to Try to Pick Up Girls in a Dungeon? Poster Pack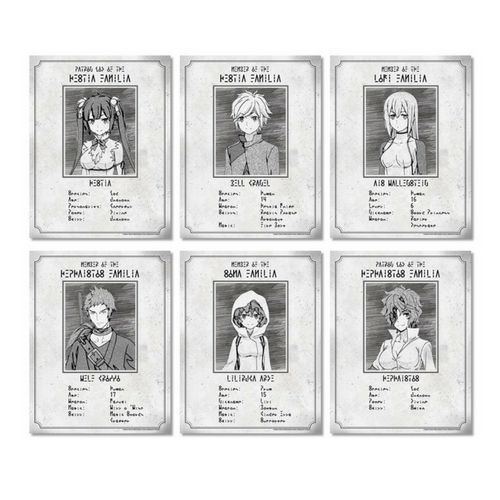 This poster pack comes with ALL SIX posters, featuring your favorite characters from Is it Wrong to Try to Pick Up Girls in a Dungeon, as well as the alphabet used throughout Orario. Take home this Sentai Filmworks-exclusive piece of the show.
No Game, No Life Zero Poster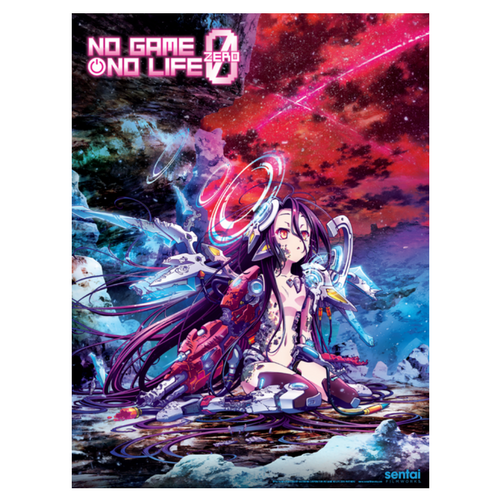 Let's go back to Disboard! As we wait for the U.S. debut of No Game, No Life Zero, add this limited edition poster to your collection. Since we're only bringing a limited quantity, we will only selling 150 of these posters per day during the convention, only a the Sentai Filmworks booth!
Events
Sentai's Anime Expo party isn't complete without a few events! To keep the calendar of events close to you, download Sentai's Anime Expo 2017 Calendar as a handy PDF to keep on your phone.
Friday, June 30, 2017
Food Wars! English Dub Premiere (*UPDATED 6.26.2017)
Day 0 will be especially delightful at AX this year with the world premiere of the Food Wars! English dub. Attendees will receive a convention exclusive free Food Wars! Poster, so line up and get your seat early.
DATE: 6/30/2017
TIME: 7:00 PM - 9:00 PM
LOCATION: JW Marriott Diamond
Saturday, July 1, 2017
Sentai Filmworks Industry Panel
Hmmm… what kind of surprises can you expect at this year's industry panel? We're not into #spoilers, so you'll just have to attend and see! What announcements do you think we'll be making?
DATE: 7/1/2017
TIME: 12:00 PM - 1:00 PM
LOCATION: LP 1 / Petree Hall
Sunday, July 2, 2017
No Game, No Life Creator's Panel
Come and meet No Game, No Life Director Atsuko Ishiku and Screenplay Writer Jukki Hanada! Ask questions, and learn more about the show's creation!
DATE: 7/2/2017
TIME: 2:30 PM - 3:30 PM
LOCATION: LP 5 / LACC 404 AB
No Game, No Life Creator's Signing Event
Meet the creators of the No Game, No Life anime at the Sentai Filmworks booth! We provide a free poster to all signing attendees, and the first five lucky people in line will receive a free No Game, No Life Zero t-shirt.
DATE: 7/2/2017
TIME: 4:30 PM - 5:30 PM
LOCATION: Sentai Filmworks Booth #3000
Additional Events
TBS Animation: Past, Present, and Future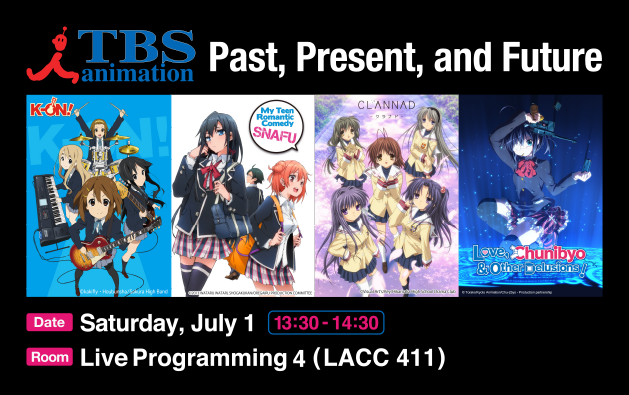 Visit our friends at TBS for their panel!
"Remember You're Under Arrest and CLANNAD? Love K-ON! and Chunibyo? Take a nostalgic look back at the titles through the years from TBS Animation moving to the present and then on to the productions that fans can look forward to in the near future. Don't miss the exclusive never-before-released video and giveaways from Japan. Everyone's a winner!"
See You at Anime Expo 2017!
Will we be seeing you at the booth at AX 2017? Let us know on Facebook, Twitter, Tumblr, and Instagram, and make sure you @Sentaifilmworks so we can see it.