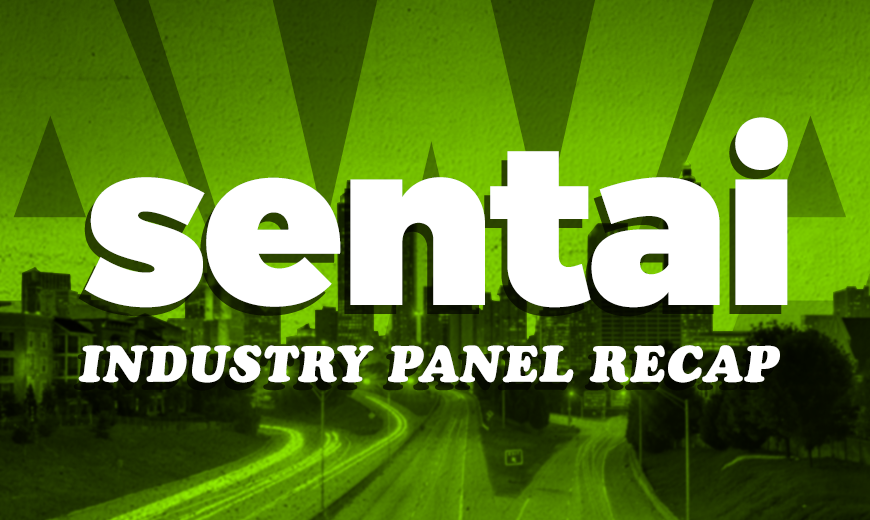 Sentai Filmworks AWA Industry Panel Recap
---
Hey, Sentai Filmworks fans, we had a blast at Anime Weekend Atlanta and we hope that those of you who went enjoyed yourselves! As a special shoutout, we'd like to say thank you to everyone who attended our industry panel!
For those of you who couldn't attend our panel, worry not! Sentai Filmworks has your back and we wrote up a quick rundown on what we covered:
This is a beloved title, so we pulled out all the stops when it came to this one. We wanted to do something special and relevant, so when we acquired a title that took place in steampunk London, we knew we had to do accents.
Accents can be tricky to get right, but with the advice and guidance from dialect coach Carolyn Johnson, we came up with something we think our fans will really enjoy!
But it's one thing to say it and another entirely to show it. Check out the clip we released on YouTube and judge for yourselves!
It's happening! The yaoi series that you love is getting a DUB! How awesome is that?
Be sure to check out the official cast list on our blog AND the dub clip on our YouTube channel!
Want more? Sign up for our newsletter so you can be the first in the know. (Aside from us, of course. That kinda goes without saying.)

PREMIUM BOX SET PRE-ORDERS!
We have three different premium box sets currently awaiting a place to call home! Pre-order now and you too can adopt a premium box set and give it the home it deserves.
Pre-order MADE IN ABYSS and delve into the unknown!
Pre-order K-ON! and play in a high school band!
Pre-order Princess Principal and venture into a thrilling spy adventure

THAT'S A WRAP!
And that, friends, is what Sentai Filmworks is delivering to all of you! Want to know more? Let us know by tagging us with @SentaiFilmworks on social with our social media buttons below!