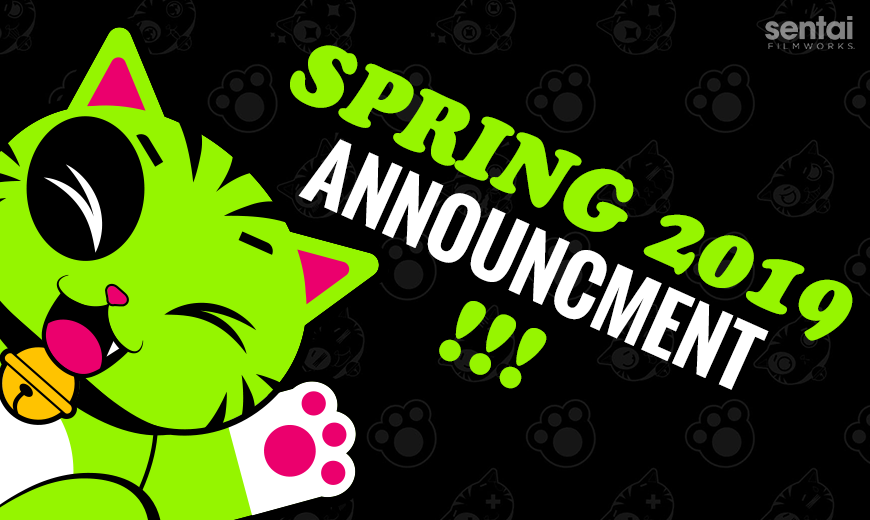 Sentai Filmworks Enrolls Comedy "Ao-chan Can't Study!"
---
HOUSTON, TX, March 30, 2019 — Sentai Filmworks announced today that it acquired exclusive rights to Ao-chan Can't Study!, an anime adaptation of the comedy manga by Ren Kawahara, as part of a license agreement for the world excluding Asia.
Ao Horie's father, a popular erotic fiction author, chose Ao's name because A stands for "apple" and O stands for "orgy"! Desperate to escape her father's legacy and get into a prestigious university, Ao devotes herself to studying instead of pursuing romance. She has no time for boys, but there's just one problem: Kijima, her handsome and popular classmate, just confessed his love to her! And to make matters worse, she can't stop thinking dirty thoughts about him! Looks like escaping her father's influence will be harder than she thought…
SILVER LINK. studio (Armed Girl's Machiavellism, WATAMOTE: No Matter How I Look At It, It's You Guys' Fault I'm Unpopular!) will animate Ao-chan Can't Study! Keisuke Inoue (Masamune-kun's Revenge, Chivalry of a Failed Knight) will direct while Michiko Yokote (Cowboy Bebop, Love Stage!!) will provide the series composition. The series will star Azumi Waki (How Not to Summon a Demon Lord, BLEND-S) as Ao Horie, Junta Terashima (Young Black Jack, Haikyu!! 2nd Season) as Takumi Kijima, Juri Kimura (Is It Wrong to Try to Pick Up Girls in a Dungeon?, Mob Psycho 100) as Miyabi Takaoka and Takashi Kondou (Demon King Daimao, Diabolik Lovers, 91 Days) as Souichirou Yabe.
The series will be available for the Spring 2019 simulcast season to stream on select digital outlets with a home video release to follow.
For Sentai Filmworks' latest announcements regarding this and other great titles, be sure to like us on Facebook and follow us on Twitter.
About Sentai Filmworks, LLC
Sentai Filmworks is a leading global supplier of anime and official anime merchandise, distributing, and curating one of the industry's most diverse libraries of top trending and classic titles. Offering thousands of hours of content across both traditional and digital platforms, Sentai is dedicated to bringing captivating stories and iconic characters directly from Japan. With hit series that include MADE IN ABYSS, Land of the Lustrous, MONSTER MUSUME Everyday Life with Monster Girls and Parasyte -the maxim-, Sentai's catalog continues to grow with new favorites like Bloom Into You, Revue Starlight and DEVILS' LINE, as well as classic anime series such as Legend of the Galactic Heroes and The Big O. For more information, visit www.sentaifilmworks.com.
###