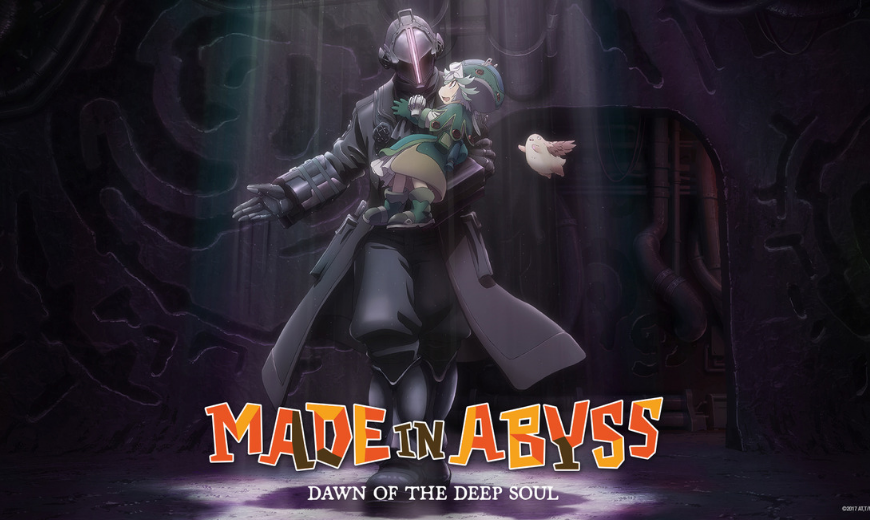 Sentai Filmworks Eyes Early 2020 Release for All-New Feature Film "MADE IN ABYSS: Dawn of the Deep Soul"
---
HOUSTON, TX – July 5, 2019 – Sentai Filmworks today announced that it acquired MADE IN ABYSS: Dawn of the Deep Soul, the all new motion-picture adventure that follows the critically acclaimed MADE IN ABYSS films and anime series. The new film is expected to hit US theaters in early 2020.

Dawn of the Deep Soul continues the epic adventure of plucky Riko and Reg who are joined by their new friend Nanachi. Together they descend into the Abyss' treacherous fifth layer, the Sea of Corpses, and encounter the mysterious Bondrewd, a legendary White Whistle whose shadow looms over Nanachi's troubled past. Bondrewd is ingratiatingly hospitable, but the brave adventurers know things are not always as they seem in the enigmatic Abyss...

Dawn of the Deep Soul is produced by Kinema Citrus. Masayuki Kojima (Revue Starlight, Black Bullet) returns to direct this next exciting chapter. Hideyuki Kurata (The Fruit of Grisaia, The World God Only Knows), scriptwriter and series composer for the MADE IN ABYSS series, pens the movie's script as well. Also returning to provide the film's music is Kevin Penkin (Norn9, The Rising of the Shield Hero), the Australian composer of MADE IN ABYSS' evocative score.
Keep up with the latest MADE IN ABYSS news at www.madeinabyssmovies.com.

For Sentai Filmworks' latest announcements regarding this and other great titles, be sure to like us on Facebook and follow us on Twitter.
About Sentai Filmworks, LLC
Sentai Filmworks is a leading global supplier of anime and official anime merchandise, distributing, and curating one of the industry's most diverse libraries of top trending and classic titles. Offering thousands of hours of content across both traditional and digital platforms, Sentai is dedicated to bringing captivating stories and iconic characters directly from Japan. With hit series that include MADE IN ABYSS, Land of the Lustrous, MONSTER MUSUME Everyday Life with Monster Girls and Parasyte -the maxim-, Sentai's catalog continues to grow with new favorites like Bloom Into You, Revue Starlight and DEVILS' LINE, as well as classic anime series such as Legend of the Galactic Heroes and The Big O. For more information, visit www.sentaifilmworks.com.
###