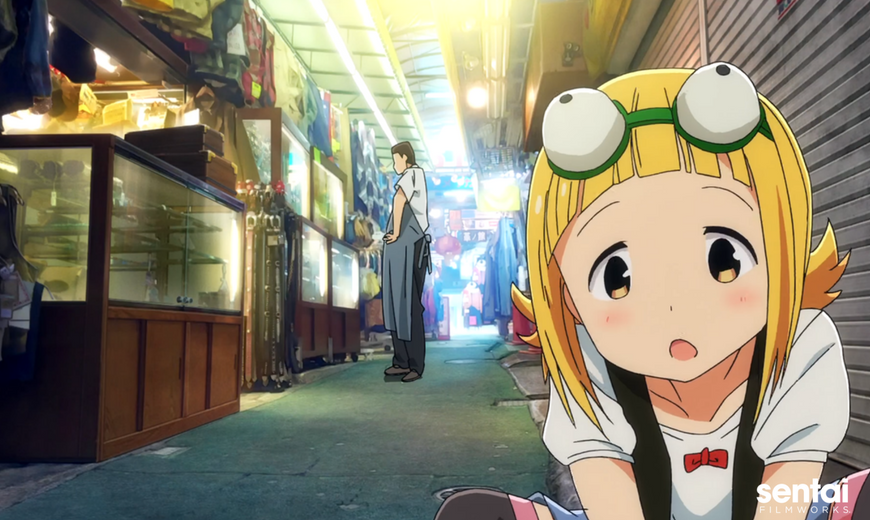 Sentai Filmworks is Adding 'Mitsuboshi Colors' to Their Extensive Selection
---
HOUSTON, TX, December 23, 2018 - They are cute, resourceful, fun and the newest acquisition for Sentai Filmworks... they are Yui, Sacchan and Kotoha, the main characters of Mitsuboshi Colors.
This new story from Silver Link ('Chivalry of a Failed Knight,' 'Tanaka-kun is Always Listless,' and 'Kokoro Connect') follows the lives of three small kids on their own secret mission… to protect their city! The adventures of the "Colors" adventures include struggling to be heard, playing games, solving puzzles, and even outsmarting some adults, all before nightfall.
'Mitsuboshi Colors' is based on the manga by Katsuwo and directed by Tomoyuki Kawamura ('Kamigami no Asobi,' and 'Anti-Magic Academy: The 35th Test Platoon'). The series will start in the Winter 2018 season and will be available for streaming exclusively on HIDIVE, beginning in January 2018.
For Sentai Filmworks' latest announcements regarding this and other great titles, be sure to like us on Facebook and follow us on Twitter.
About Sentai Filmworks, LLC
Sentai Filmworks is a leading global supplier of anime and official anime merchandise, distributing and curating one of the industry's most diverse libraries of top trending and classic titles. Offering thousands of hours of content across both traditional and digital platforms, Sentai is dedicated to bringing captivating stories and iconic characters directly from Japan. With hit series that include Parasyte –the maxim–, No Game, No Life, Food Wars!, Is it Wrong to Try to Pick Up Girls in a Dungeon?, and Akame ga Kill!, Sentai's catalog continues to grow with new favorites like Himouto! Umaru-chan and Monster Musume: Everyday Life with Monster Girls, as well as classic anime series such as Legend of the Galactic Heroes. For more information, visit www.sentaifilmworks.com.