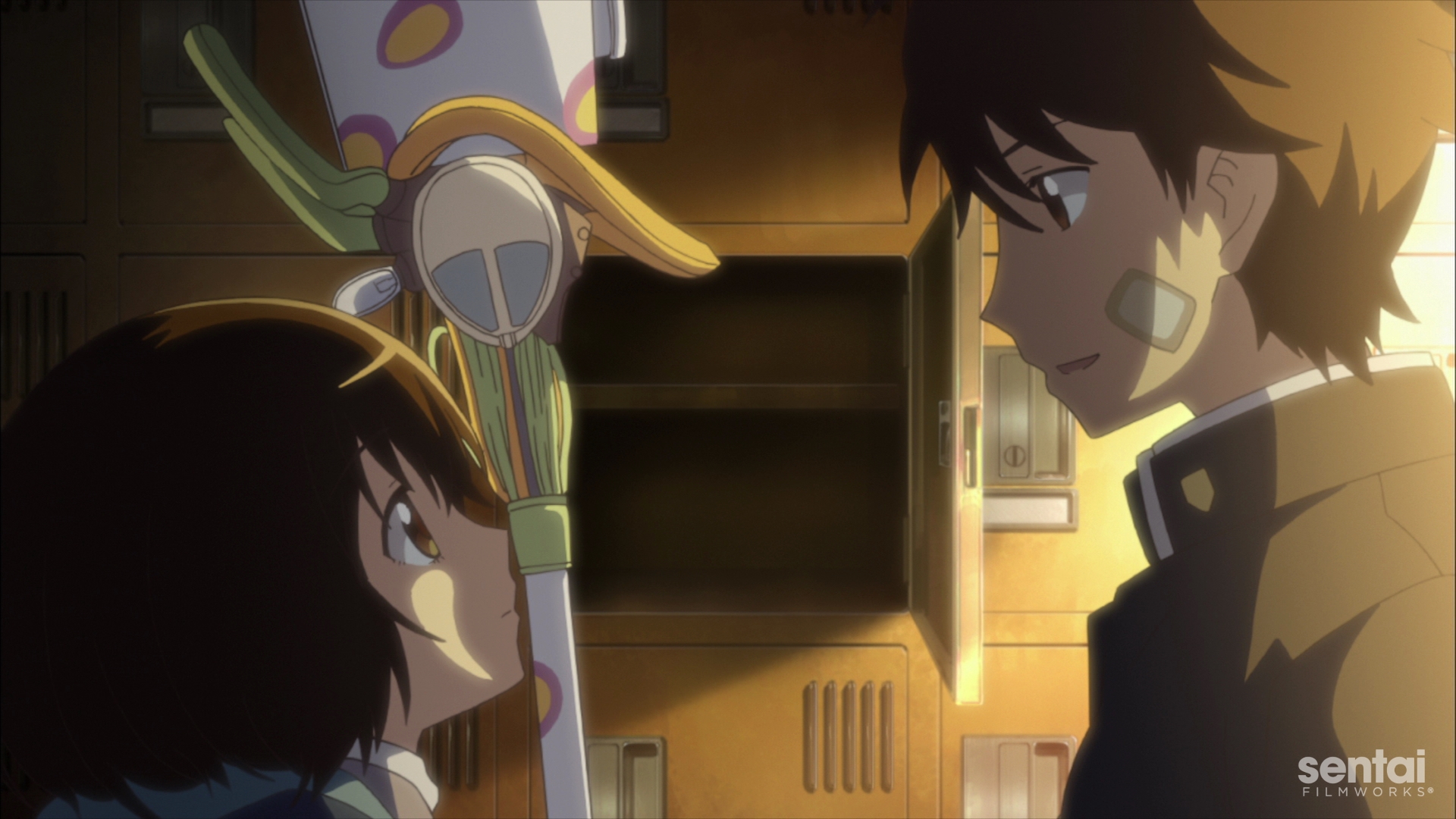 Sentai Filmworks Licenses "AURA"
---
HOUSTON, AUGUST 24, 2015 – Make-believe creatures and demons take a back seat to the terrors and monsters of the real world as Sentai Filmworks announces its latest acquisition, AURA. Based on the famous Light Novel written by Romeo Tanaka (Humanity Has Declined) and illustrated by mebae (C-Control, Tailenders), the feature film takes full advantage of animation's unique ability to dramatize and seamlessly blur the lines between fantasy and reality to focus on the world of "chunibyo". As a former sufferer, Ichiro Sato once spent much of his life living in a world of delusions. When he encounters a similarly afflicted young woman at his new school, however, he's simultaneously forced to confront both the students who bully her and the fantasies that continue to simmer within his own mind.

Seiji Kishi (Persona 4: The Animation, Angel Beats, Assassination Classroom) directs from story composition by Makoto Uezu (Akame Ga Kill, Qwaser of Stigmata, Humanity Has Declined) and a screenplay by Jun Kumagi (Nobunaga the Fool, Hamatora). Character designs are adapted from mebae's originals by Kazuaki Morita (Persona 4: The animation, Arpeggio of Blue Steel, Nyan Koi) while music is supervised by Michiru Oshima (Polyphonica, Squid Girl, Hakkenden: Eight Dogs of the East), and Animation Production is handled by AIC A.S.T.A. (Persona 4: The Animation, Godannar, Heaven's Lost Property, Bamboo Blade)

AURA will soon be available through select digital outlets with a home video release to follow.

For Sentai Filmworks' latest announcements regarding this title and other great programming, be sure to like us on Facebook and follow us on Twitter.

About Sentai Filmworks, LLC
Sentai Filmworks curates one of largest and most beloved anime and genre programming libraries, containing thousands of hours of content released across traditional and digital media platforms. With hit series that include Parasyte –the maxim–, Log Horizon, High School of the Dead, Persona 4: The Animation, and Akame ga Kill!, Sentai's catalogue continues to grow with new favorites like Is it Wrong to Try to Pick Up Girls in a Dungeon? and iconic anime series such as Legend of the Galactic Heroes. Visit www.sentaifilmworks.com for more information.