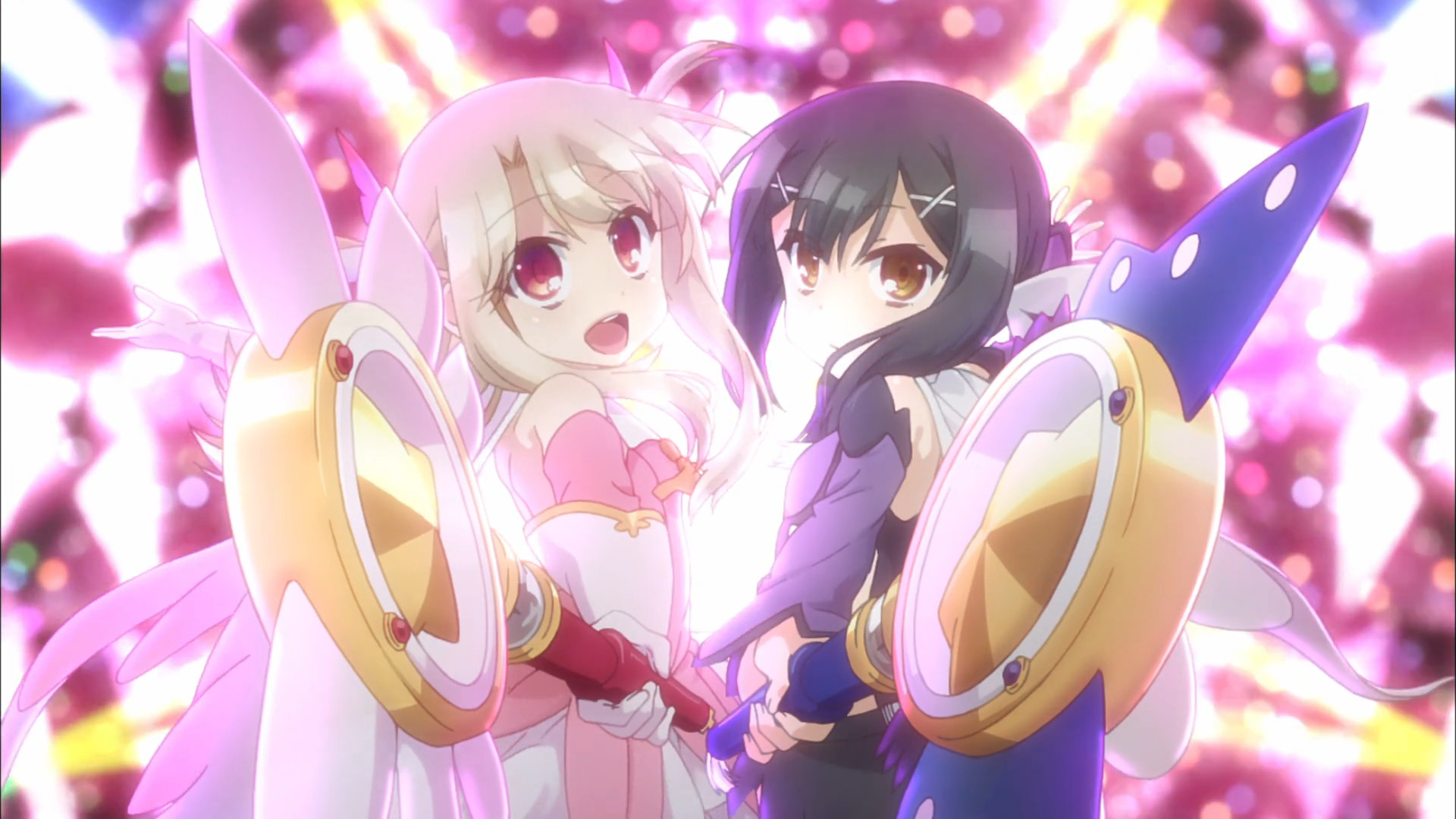 Sentai Filmworks Licenses "Fate/Kaleid liner Prisma Illya 2wei!"
---
The Fate universe will once again "kaleid" with an extra dose of magical girl misadventures in Sentai Filmworks' latest acquisition, Fate/Kaleid liner Prisma Illya 2wei! This magical girl action series is directed by Shin Oonuma (Dusk maiden of Amnesia, ef: a tale of memories) with art direction by Ken Tateishi (Sasami-san@Ganbaranai, Kotoura-san), sound direction by Masanori Tsuchiya (Brynhildr in the Darkness, Five Numbers!) and animation production by SILVER LINK (WATAMOTE, Penguindrum).
The magical girls are back, and ready for another round of adventure! After successfully recovering the Class Cards, eighth graders-turned magical girls Illya and Miyu think they can finally take it easy. But as fate would have it, the girls are once again called back into active duty when they find out that the Cards have left some very nasty side effects on their world. However, their seemingly easy mission goes totally awry with the appearance of a dark stranger who looks just like Illya! Who is this new but familiar face, where did she come from, and what does she want from Illya? With the arrival of this new foe, it seems like Illya's finally met her match when her everyday life takes one dark turn!
Fate/Kaleid liner Prisma Illya 2wei! will be available soon through select digital outlets with a home video release to follow.
About Sentai Filmworks
Sentai Filmworks is one of the fastest-growing anime companies in North America, producing hit series like Persona 4, Girls und Panzer, Devil Survivor 2, Bodacious Space Pirates, Majestic Prince and High School of the Dead as well as high profile theatrical films such as Grave of the Fireflies, K-ON! and Appleseed. Sentai Filmworks' programs are distributed through Super D, Diamond Comic Distributors, Section23Films and Waxworks through retailers Amazon, Best Buy, Fry's, FYE, Hastings, Suncoast, The Right Stuf, Wal-Mart and other good and fine stores. Digital product offerings may be found at Amazon, Anime Network, Crunchyroll, Google Play, Hulu, iTunes, Netflix, PlayStation Network, Rovi, Samsung, Vudu, XBOX Marketplace and YouTube.