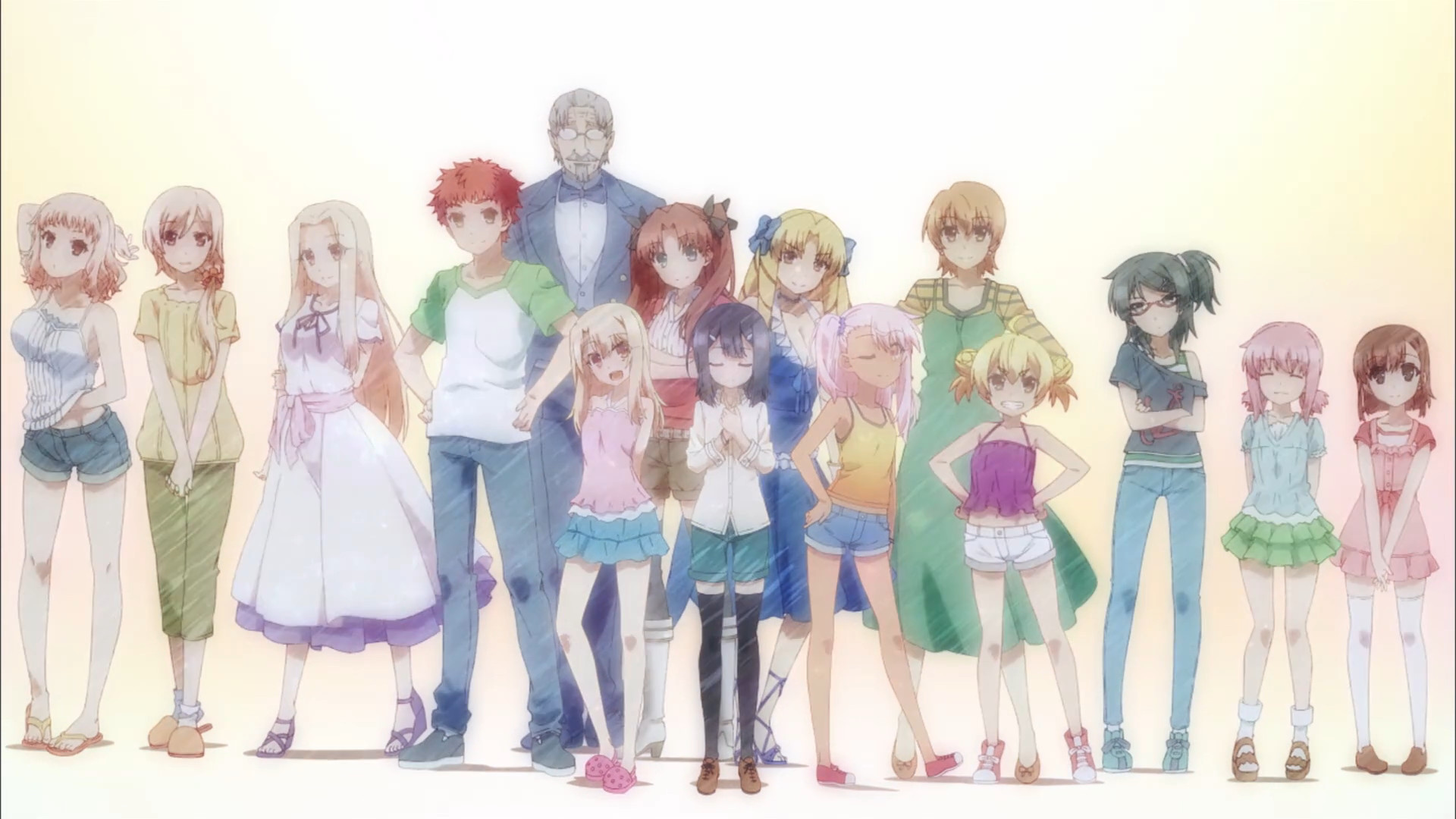 Sentai Filmworks Licenses "Fate/kaleid liner PRISMA ILLYA 2wei Herz!"
---
HOUSTON, AUGUST 19, 2015 – Sentai Filmworks is proud to announce its latest acquisition, Fate/kaleid liner PRISMA ILLYA 2wei Herz! Part of the ongoing franchise created by TYPE-MOON, and based on the manga by Hiroshi Hiroyama, this third season of the hit series reunites the cast and crew for yet another round of magical mirth and mayhem. Illyasviel von Einzbern's life has become ridiculously complicated since the Kaleidostick Ruby convinced her to become a magical girl and join the quest for collecting the seven Class Cards. Since then Illya's gained a new friend and partner in the form of Miyu Edelfelt and even encountered her own magical twin! One would think she deserves a little time off, but a trip to the beach quickly turns into a new quest and Illya instead finds herself in the middle of a magical feud!

With Animation Production once again in the capable hands of SILVER LINK. (Dusk Maiden of Amnesia, Non Non Biyori, Invaders of the Rokujyōma!?), the key production staff for the previous Fate/kaleid installments return for another encore. Chief Director Shin Oonuma (ef : a tale of memories, Baka and Test – Summon the Beasts, Kokoro Connect) again shares top duties with series director Masato Jinbo (Kyo no Asuka Show), while Series Composition is performed by Baka and Test creator Kenji Inoue. Nozomi Ushijima continues to adapt Horoyama's original character designs for the screen, while series music production again falls to Terushige Yoshie (Celestial Method, Tokyo ESP, I couldn't become a hero, so I reluctantly decided to get a job.)

Fate/kaleid liner PRISMA ILLYA 2wei Herz! will soon be available through select digital outlets with a home video release to follow.

For Sentai Filmworks' latest announcements regarding this title and other great programming, be sure to like us on Facebook and follow us on Twitter.

About Sentai Filmworks, LLC
Sentai Filmworks curates one of largest and most beloved anime and genre programming libraries, containing thousands of hours of content released across traditional and digital media platforms. With hit series that include Parasyte –the maxim–, Log Horizon, High School of the Dead, Persona 4: The Animation, and Akame ga Kill!, Sentai's catalogue continues to grow with new favorites like Is it Wrong to Try to Pick Up Girls in a Dungeon? and iconic anime series such as Legend of the Galactic Heroes. Visit www.sentaifilmworks.com for more information.