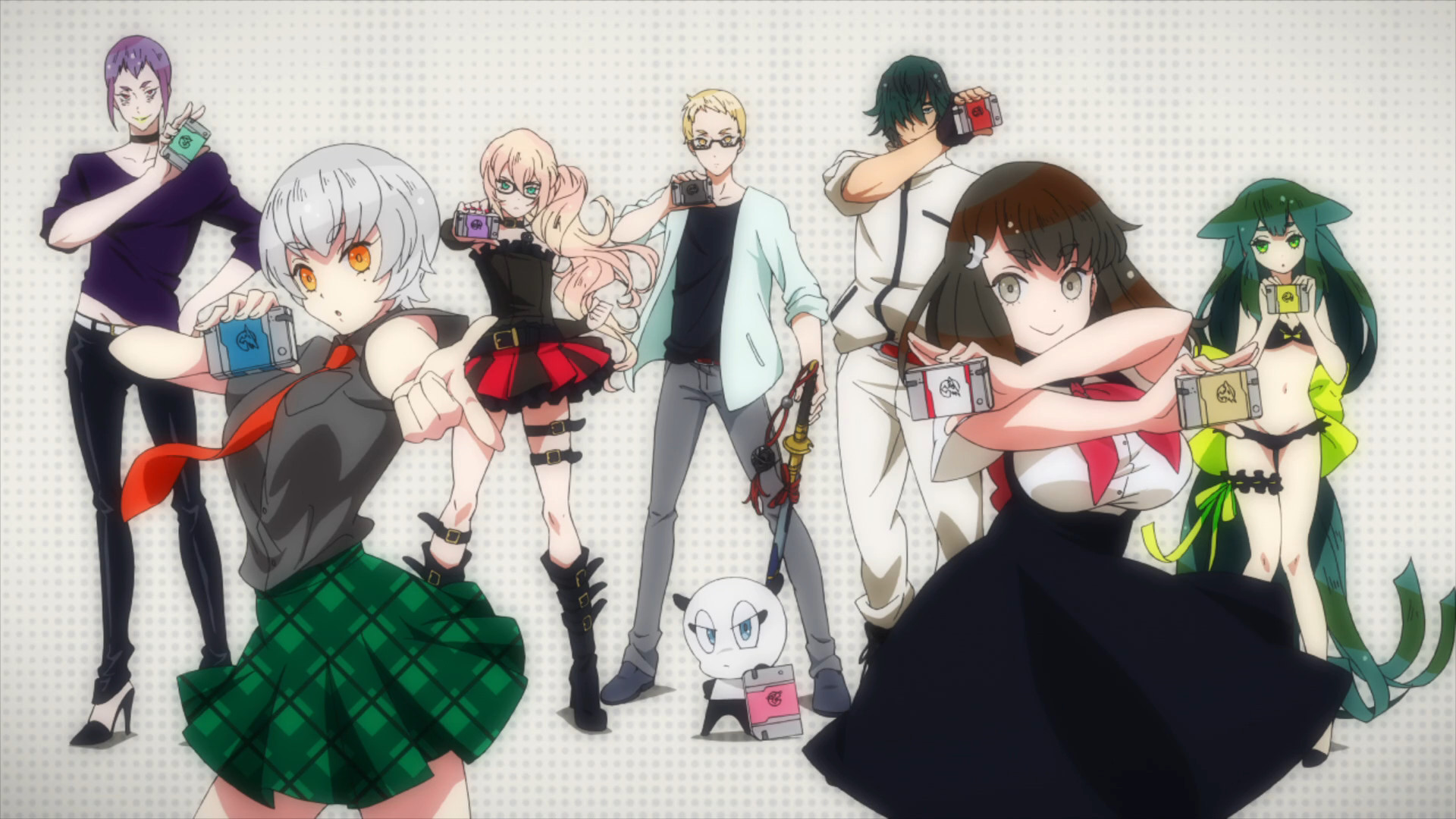 Sentai Filmworks Licenses "Gatchaman Crowds insight"
---
HOUSTON, AUGUST 20, 2015 – You can't keep a good Gatchaman down, and Sentai Filmworks is proud to announce the return of one of Japan's most iconic super teams with its latest acquisition, Gatchaman Crowds insight. Picking up where the hit Gatchaman Crowds left off, Gatchaman Crowds insight flips the premise of its predecessor to explore the more dangerous side of the same technology. After all, arch villain Berg Katze wasn't destroyed, so much as he was absorbed, and if globally connected networks of super beings can be used for great good, they can also be used for the purposes of evil. When the Prime Minister is attacked by a mysterious new organization, suspicions flare as to who is ultimately responsible, and who the public can actually trust.

Originally broadcast in Japan on Nippon TV, the legendary production company Tatsunoko (Speed Racer, Casshern Sins, Southern Cross, Genesis Climber Mospeada, Full Metal Panic? Fumoffu) once again produces the 12 episode series, with director Kenji Nakamura (tsuritama, Mononoke) and series composer Toshiya Ono (tsuritama, Perfect Insider) reprising their roles. Also returning are character designer Yûichi Takahashi (tsuritama, Macross Frontier) working from original designs by Kinako, and the music production team of Kazuhiro Watanabe (Wolf Girl & Black Prince, La Corda d'Oro Blue Sky) and Takao Kondo (Brynhildr in the Darkness, Wolf Girl & Black Prince, InuYasha – The Final Act).

Gatchaman Crowds insight is already available through select digital outlets. Further details on the home video release to follow.

For Sentai Filmworks' latest announcements regarding this title and other great programming, be sure to like us on Facebook and follow us on Twitter.

About Sentai Filmworks, LLC
Sentai Filmworks curates one of largest and most beloved anime and genre programming libraries, containing thousands of hours of content released across traditional and digital media platforms. With hit series that include Parasyte –the maxim–, Log Horizon, High School of the Dead, Persona 4: The Animation, and Akame ga Kill!, Sentai's catalogue continues to grow with new favorites like Is it Wrong to Try to Pick Up Girls in a Dungeon? and iconic anime series such as Legend of the Galactic Heroes. Visit www.sentaifilmworks.com for more information.

About Nippon Television Network Corporation
Nippon Television Network Corporation (Nippon TV) is Japan's number one rated broadcaster, having won the Triple Crown title for the entire year of 2014 by topping the charts in the All Day, Prime Time, and Golden Time categories. Since becoming Japan's first commercial broadcaster in August 1953, Nippon TV has come to be known as the country's finest producer and broadcaster of all genres of programs ranging from news, documentaries, sports, dramas, entertainment shows to animation. One of the biggest successes for Nippon TV is its format Dragons' Den. To date, the format has been sold in over 25 countries and regions. Nippon TV also has a wide variety of group companies that deal with movies, animation, events, TV shopping, and merchandising.