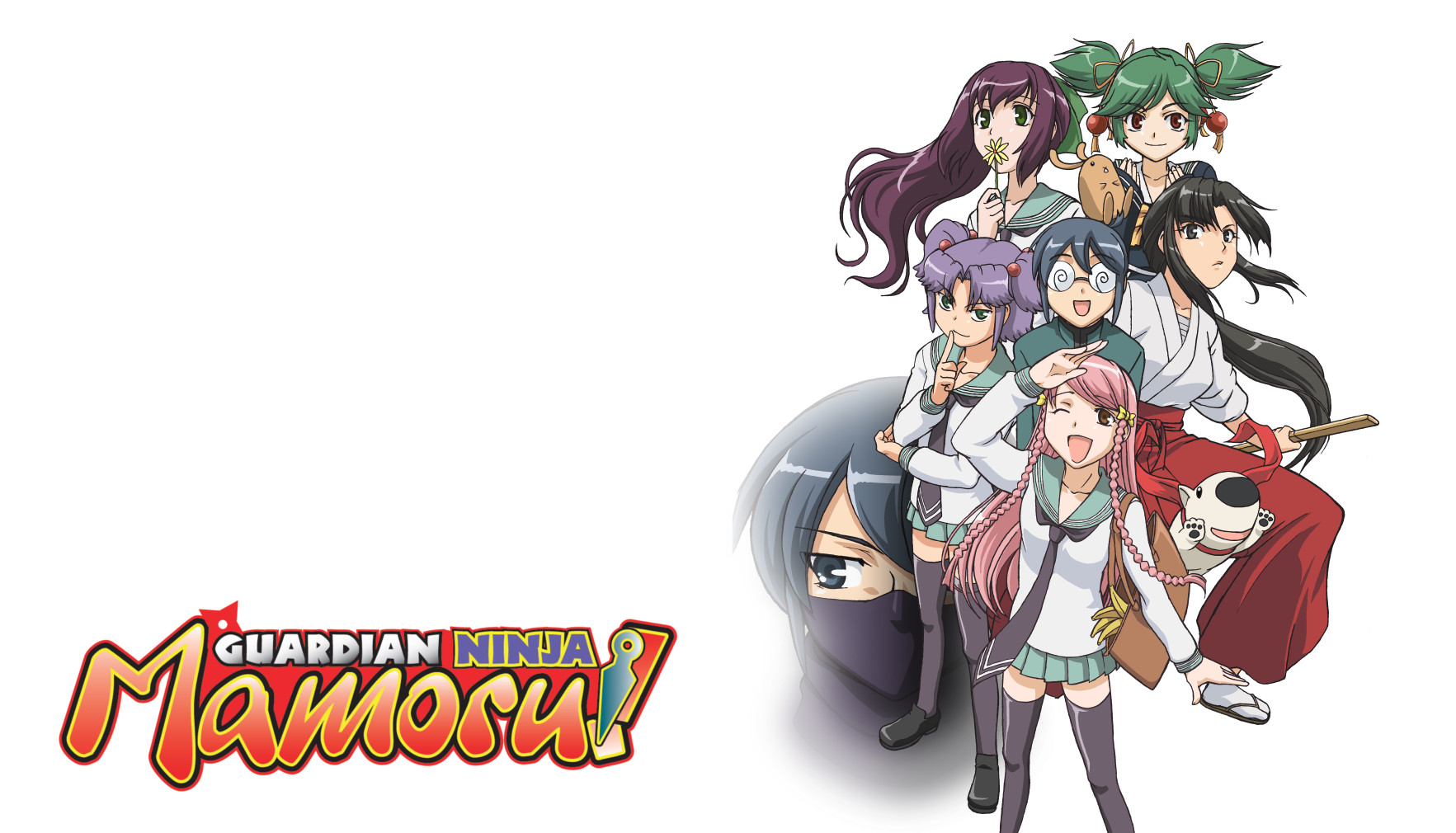 Sentai Filmworks Licenses "Guardian Ninja Mamoru"
---
HOUSTON, March 18, 2015 – Sentai Filmworks is proud to announce its latest acquisition, Guardian Ninja Mamoru. From original creator Taro Achi and with animation production by Group TAC, this romantic comedy with a twist tells the story of a young ninja sworn to protect the life and virtues of a young girl who belongs to an ancient and noble family.
Looks can often be deceiving, and the phrase has never rang more true than with the case of Kagemori Mamoru. Behind the frail, hapless and definitely nerdy Kagemori's thick glasses and unkempt hair lies a master in the ways of the ninja, he secretly watches over and is in service to his "neighbors", the Konnyaku family, who have been under his family's protection for the past 400 years! Yuuna, the young daughter of the Konnyaku family is Mamoru's responsibility and has been since they were both in kindergarten. Luckily for Yuuna, whenever she finds herself in trouble, her secret savior is never too far away! The adventures never end as Mamoru goes from nerdy to ninja in Guardian Ninja Mamoru!
Guardian Ninja Mamoru will be available soon through select digital outlets with a home video release to follow.
About Sentai Filmworks
Sentai Filmworks is one of the fastest-growing anime companies in North America, producing hit series like Persona 4, Girls und Panzer, Devil Survivor 2, Bodacious Space Pirates, Majestic Prince and High School of the Dead as well as high profile theatrical films such as Grave of the Fireflies, K-ON! and Appleseed. Sentai Filmworks' programs are distributed through Super D, Diamond Comic Distributors, Section23Films and Waxworks through retailers Amazon, Best Buy, Fry's, FYE, Hastings, Suncoast, The Right Stuf, Wal-Mart and other good and fine stores. Digital product offerings may be found at Amazon, Anime Network, Crunchyroll, Google Play, Hulu, iTunes, Netflix, PlayStation Network, Rovi, Samsung, Vudu, XBOX Marketplace and YouTube.