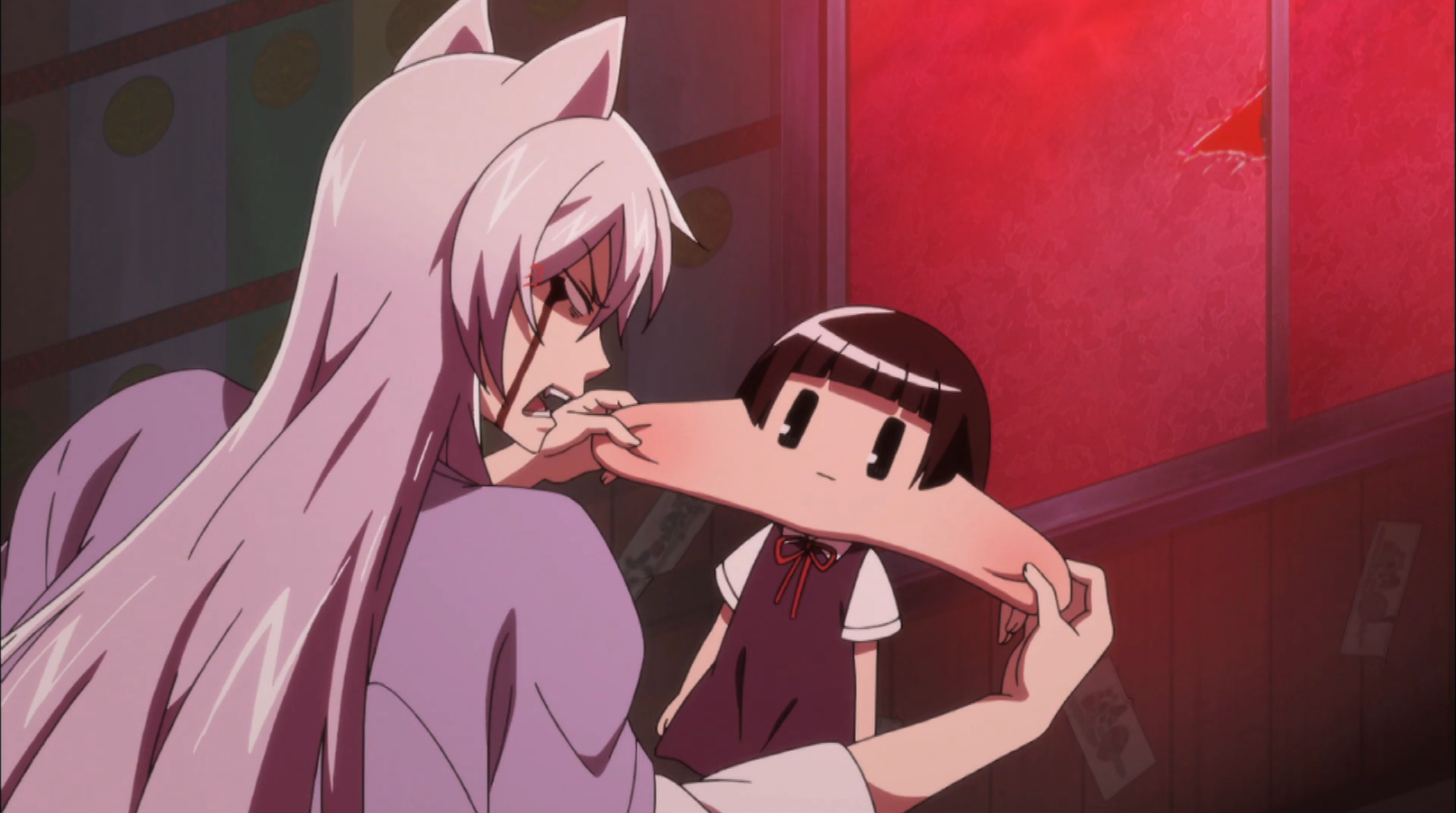 Sentai Filmworks Licenses "Gugure! Kokkuri-san"
---
A forgotten spirit goes from scare-maker to caretaker to an odd little girl with a serious love of junk food in Sentai Filmworks' latest acquisition, Gugure! Kokkuri-san. This dark comedy series from original creator Midori Endo is directed by Yoshimasa Hiraike (Wagnaria!!, AKB0048) with character designs by Miwa Oshima (Koihime Muso, Baka and Test – Summon the Beasts) and animation production by TMS Entertainment (Yowamushi Pedal, Hamtaro).
Enter Ichimatsu Kohina— an unusual young girl with an even more unusual diet. Living off of nothing but cup ramen, the emotionally-detached Kohina spends her spare time attempting to summon ghosts in her giant home. But when Kohina actually does manage to summon a spirit, she finds herself face-to-face with a handsome young fox ghost named Kokkuri. Although Kohina wants nothing to do with this white-haired weirdo, this determined ghost refuses to take "no" for an answer. And when Kokkuri witnesses Kohina's deplorable dietary decisions, he has no choice but to go from haunting her to taking care of her! But where there's one ghost more are sure to follow, and soon Kohina goes from living alone to living with an assortment of handsome supernatural entities. Underestimating his powers and undermining his authority as her new caretaker, a new life is about to begin for a strange girl and a fox ghost in GUGURE! KOKKURI-SAN!!!
Gugure! Kokkuri-san will be available soon through select digital outlets with a home video release to follow.
About Sentai Filmworks
Sentai Filmworks is one of the fastest-growing anime companies in North America, producing hit series like Persona 4, Girls und Panzer, Devil Survivor 2, Bodacious Space Pirates, Majestic Prince, and High School of the Dead, as well as high profile theatrical films such as Grave of the Fireflies, K-ON!, and Appleseed. Sentai Filmworks' programs are distributed through Ingram Entertainment, Diamond Comic Distributors, Section23Films, and Waxworks through retailers Amazon, Best Buy, Fry's, FYE, Hastings, Suncoast, The Right Stuf, Wal-Mart, and other good and fine stores. Digital product offerings may be found at Amazon, Anime Network, Crunchyroll, Google Play, Hulu, iTunes, Netflix, PlayStation Network, Rovi, Samsung, Vudu, XBOX Marketplace, and YouTube.