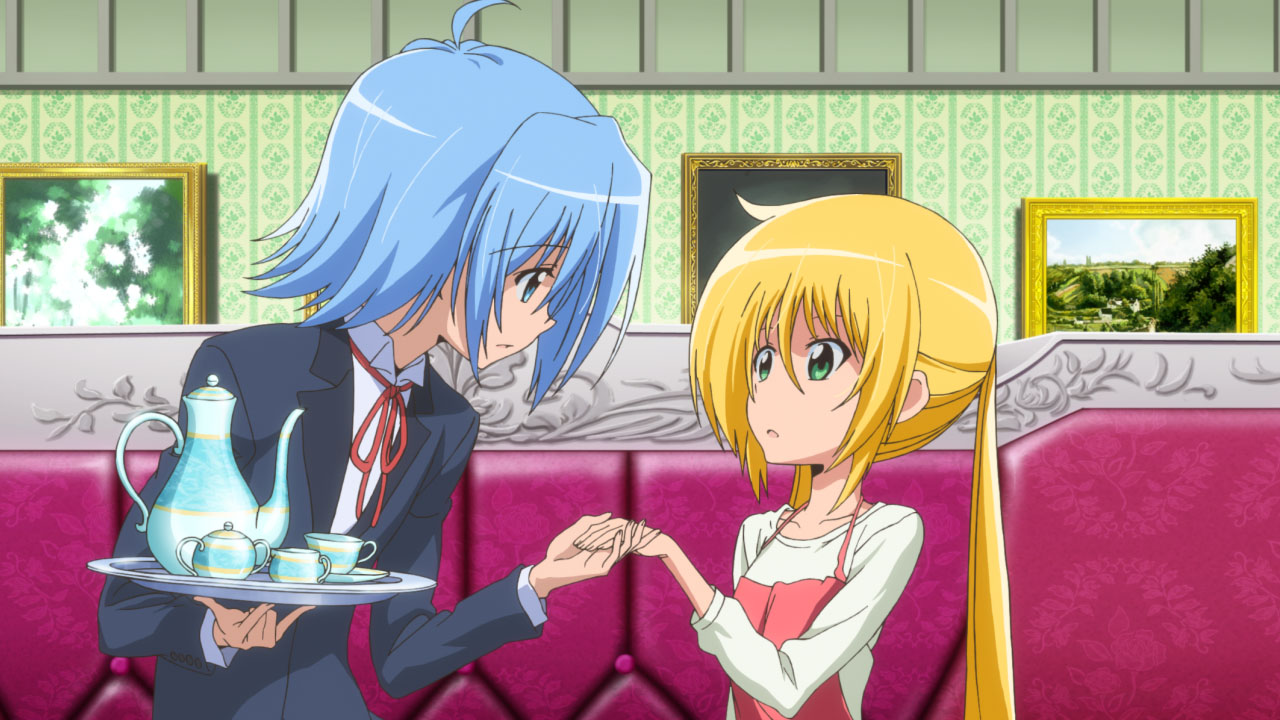 Sentai Filmworks Licenses "Hayate the Combat Butler: Can't Take My Eyes Off You"
HOUSTON, December 18, 2014 – Sentai Filmworks is proud to announce its latest acquisition, Hayate the Combat Butler: Can't Take My Eyes Off You. Based on the popular title published serially in Weekly Comic Magazine SHONEN SUNDAY, and with animation production by manglobe Inc. (Samurai Champloo), this third season of the Hayate the Combat Butler series forges a new path with an original anime story based on a series concept by original author Kenjirou Hata.
It was a tumultuous summer, but it's drawn to a close and things have returned to normal at Sanzenin Mansion -- when suddenly a phone call is received from the Nevada police! "Have your father's belongings been found?" a voice asks. "No. I have no interest in such things," replies Nagi, as nonchalant as ever. But then a mysterious girl arrives, claiming what could be either a shocking truth or utter nonsense!
Hayate the Combat Butler: Can't Take My Eyes Off You will be available soon through select digital outlets with a home video release to follow.
About Sentai Filmworks
Sentai Filmworks is one of the fastest-growing anime companies in North America, producing hit series like Persona 4, Girls und Panzer, Devil Survivor 2, Bodacious Space Pirates, Majestic Prince and High School of the Dead as well as high profile theatrical films such as Grave of the Fireflies, K-ON! and Appleseed. Sentai Filmworks' programs are distributed through Super D, Diamond Comic Distributors, Section23Films and Waxworks through retailers Amazon, Best Buy, Fry's, FYE, Hastings, Suncoast, The Right Stuf, Wal-Mart and other good and fine stores. Digital product offerings may be found at Amazon, Anime Network, Crunchyroll, Google Play, Hulu, iTunes, Netflix, PlayStation Network, Rovi, Samsung, Vudu, XBOX Marketplace and YouTube.