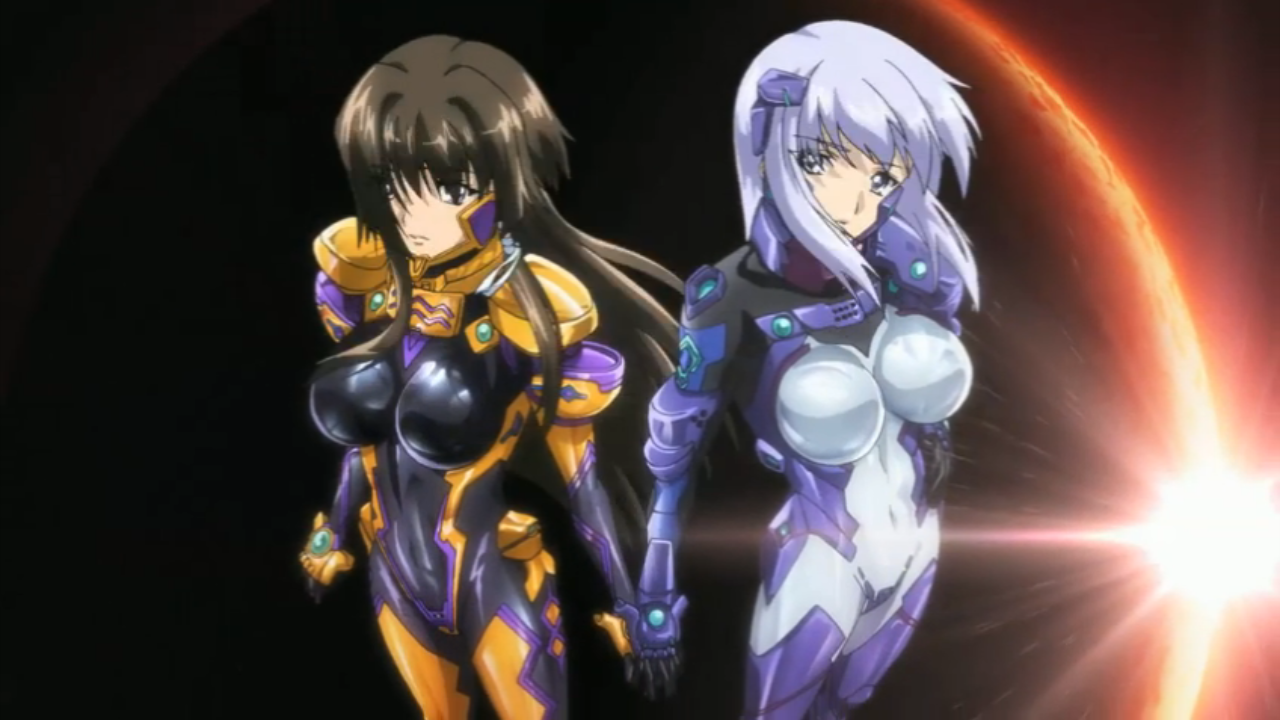 Sentai Filmworks Licenses "Muv Luv Alternative: Total Eclipse"
Two brave souls will hold the fate of humanity in their hands as the world nations unite under the threat of alien invasionin Sentai Filmworks' latest acquisition, Muv Luv Alternative: Total Eclipse. This sci-fi action adventure series is directed by Masaomi Ando (White Album 2, Re:Hamatora [assistant director]) and Takayuki Inagaki (Desert Punk, Indian Summer) with music by Seikou Nagaoka (Chaika –The Coffin Princess-, He Is My Master), art direction by Kei Ichikura (Dragonaut – The Resonance, Kurau: Phantom Memory) and animation production by ixtl and SATELIGHT (Bodacious Space Pirates, Log Horizon).
Since 1973, an invasion of aliens known as BETA have driven the human race into near extinction. Facing an enormous enemy force, mankind has responded by developing large humanoid arms called Tactical Surface Fighters, deploying them to its defensive lines throughout the world. All of their efforts, however, could only slow down the BETA: the people of Earth are forced to abandon major areas of the Eurasian continent. After 30 years, humanity is still bogged down in a back and forth war with the BETA with no end in sight…
In 2001, Imperial Japan faces great difficulties in developing a next generation TSF while also defending the frontline of the Far East. In response, the United Nations have proposed a joint development program between Imperial Japan and the United States as part of its new international initiative: The Prominence Project. Yui Takamura, a TSF pilot of the Imperial Royal Guards of Japan, is assigned to the project and sets off to Alaska. Meanwhile, Yuya Bridges, a US Army TSF pilot, also makes his way to the icy wilderness of Alaska. Neither know of each other, or how their fates will forever change when they meet. As humanity hangs in the balance, two souls will intertwine as the new age of Tactical Surface Fighters emerges to defeat the BETA in MUV LUV ALTERNATIVE: TOTAL ECLIPSE!
Muv Luv Alternative: Total Eclipse will be available soon through select digital outlets with a home video release to follow.
About Sentai Filmworks
Sentai Filmworks is one of the fastest-growing anime companies in North America, producing hit series like Persona 4, Girls und Panzer, Devil Survivor 2, Bodacious Space Pirates, Majestic Prince and High School of the Dead as well as high profile theatrical films such as Grave of the Fireflies, K-ON! and Appleseed. Sentai Filmworks' programs are distributed through Super D, Diamond Comic Distributors, Section23Films and Waxworks through retailers Amazon, Best Buy, Fry's, FYE, Hastings, Suncoast, The Right Stuf, Wal-Mart and other good and fine stores. Digital product offerings may be found at Amazon, Anime Network, Crunchyroll, Google Play, Hulu, iTunes, Netflix, PlayStation Network, Rovi, Samsung, Vudu, XBOX Marketplace and YouTube.