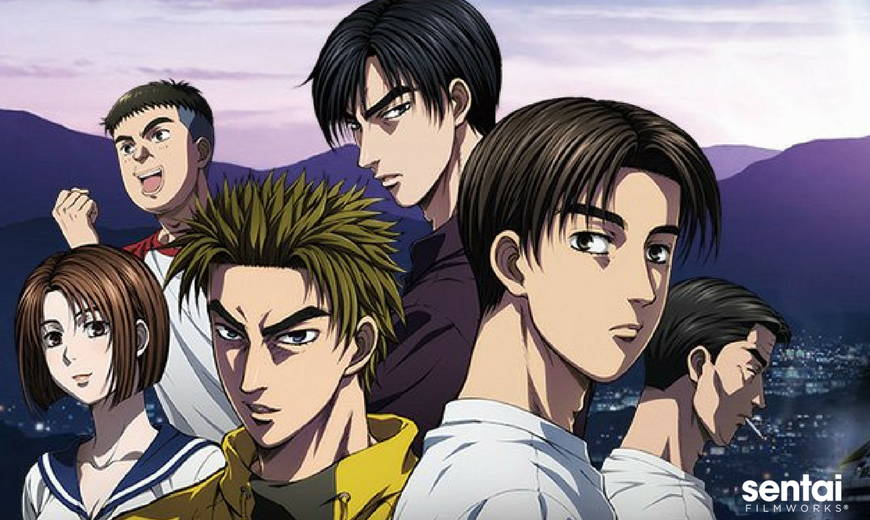 Sentai Filmworks Licenses 'New Theatrical Movie Initial D Legend ' Trilogy
---
HOUSTON, TX, JULY 18, 2017 – Sentai Filmworks is proud to announce its acquisition of all three New Theatrical Movie Initial D Legend movies: New Theatrical Movie Initial D Legend 1: Awakening, New Theatrical Movie Initial D Legend 2: Racer, and New Theatrical Movie Initial D Legend 3: Dream.
Based on the original Initial D manga by Shuichi Shigeno, the movie trilogy is a retelling centered around the adventures of a bleak, uninspired high school senior named Takumi Fujiwara. Despite having no interest in racing, he ends up caught in an exhilarating world which ends up being far more dangerous than he imagined. As Takumi gets drawn deeper into the underworld of drag racing, he meets Keisuke, a competent racer, and his brother Ryosuke, the leader of the Red Suns.
Masamitsu Hidaka (S-CRY-ed, Pokemon) helmed the role of Chief Director for the films. Toshihito Naka served as director with composition by Aki Dobashi (Mobile Suit Gundam Seed, Yozakura Quartet). Anime production was helmed by Sanzigen & Liden Films, who are responsible for Black Rock Shoot and The Heroic Legend of Arslan.
For Sentai Filmworks' latest announcements regarding this and other great titles, be sure to like us on Facebook and follow us on Twitter.
About Sentai Filmworks, LLC
Sentai Filmworks is a leading global supplier of anime and official anime merchandise, distributing and curating one of the industry's most diverse libraries of top trending and classic titles. Offering thousands of hours of content across both traditional and digital platforms, Sentai is dedicated to bringing captivating stories and iconic characters directly from Japan. With hit series that include Parasyte –the maxim–, No Game, No Life, Food Wars!, Is it Wrong to Try to Pick Up Girls in a Dungeon?, and Akame Kill!, Sentai's catalog continues to grow with new favorites like Himouto! Umaru-chan and Monster Musume: Everyday Life with Monster Girls, as well as classic anime series such as Legend of the Galactic Heroes. For more information, visit www.sentaifilmworks.com.