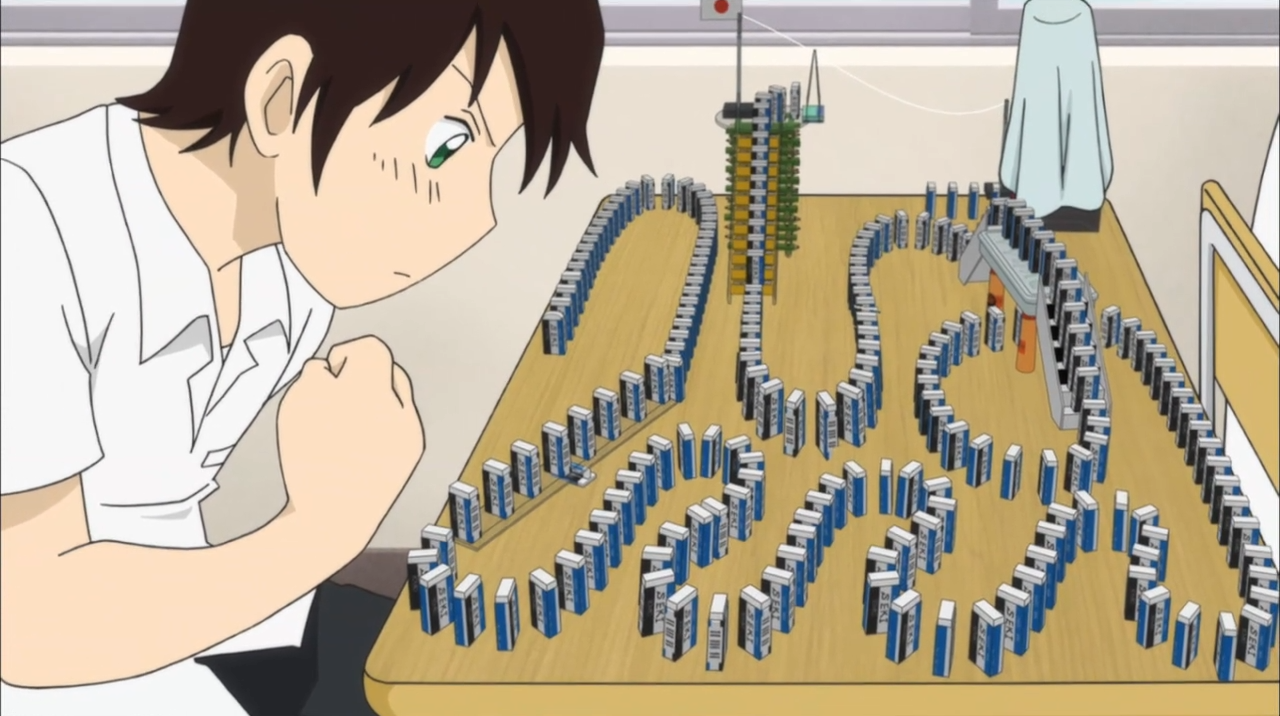 Sentai Filmworks Licenses "Tonari no Seki-kun: The Master of Killing Time"
---
HOUSTON, DECEMBER 17, 2015 – Sentai Filmworks is proud to announce its latest acquisition, Tonari no Seki-kun: The Master of Killing Time. Based on the original work of Takuma Morishige, the series was directed by Yuji Muto, with character design by Masae Otake. Shinji Kawai (STUDIO UNI) acted as Art Director.
During class, a schoolboy named Seki-kun is always creating things to entertain himself. All he cares for is creating things with an artist's level of perfectionism and a craftsman's attention to detail. Real dominos, shogi with original rules, a flip book with sounds…
Even Yokoi-san, who sits next to Seki-kun, always gets sucked into watching his games!
Based on the unique original work by Takuma Morishige – Japan's one-and-only manga about not paying attention in class – this anime is about the silent battles the two have practically all the time. Please look forward to seeing the games Seki-kun breathes life into and seeing Yokoi-san's reactions!
Tonari no Seki-kun: The Master of Killing Time will be available on select digital outlets with a home video release to follow.
For Sentai Filmworks' latest announcements regarding this title and other great programming, be sure to like us on Facebook and follow us on Twitter.
About Sentai Filmworks, LLC
Sentai Filmworks is one of the largest licensors and distributors of anime and genre programming in North America, offering thousands of hours of content across traditional and digital media platforms. With hit series that include Parasyte –the maxim–, Log Horizon, High School of the Dead, Persona 4: The Animation, and Akame ga Kill!, Sentai's catalog continues to grow with new favorites like Monster Musume: Everyday Life with Monster Girls and iconic anime series such as Legend of the Galactic Heroes. For more information, visit www.sentaifilmworks.com.