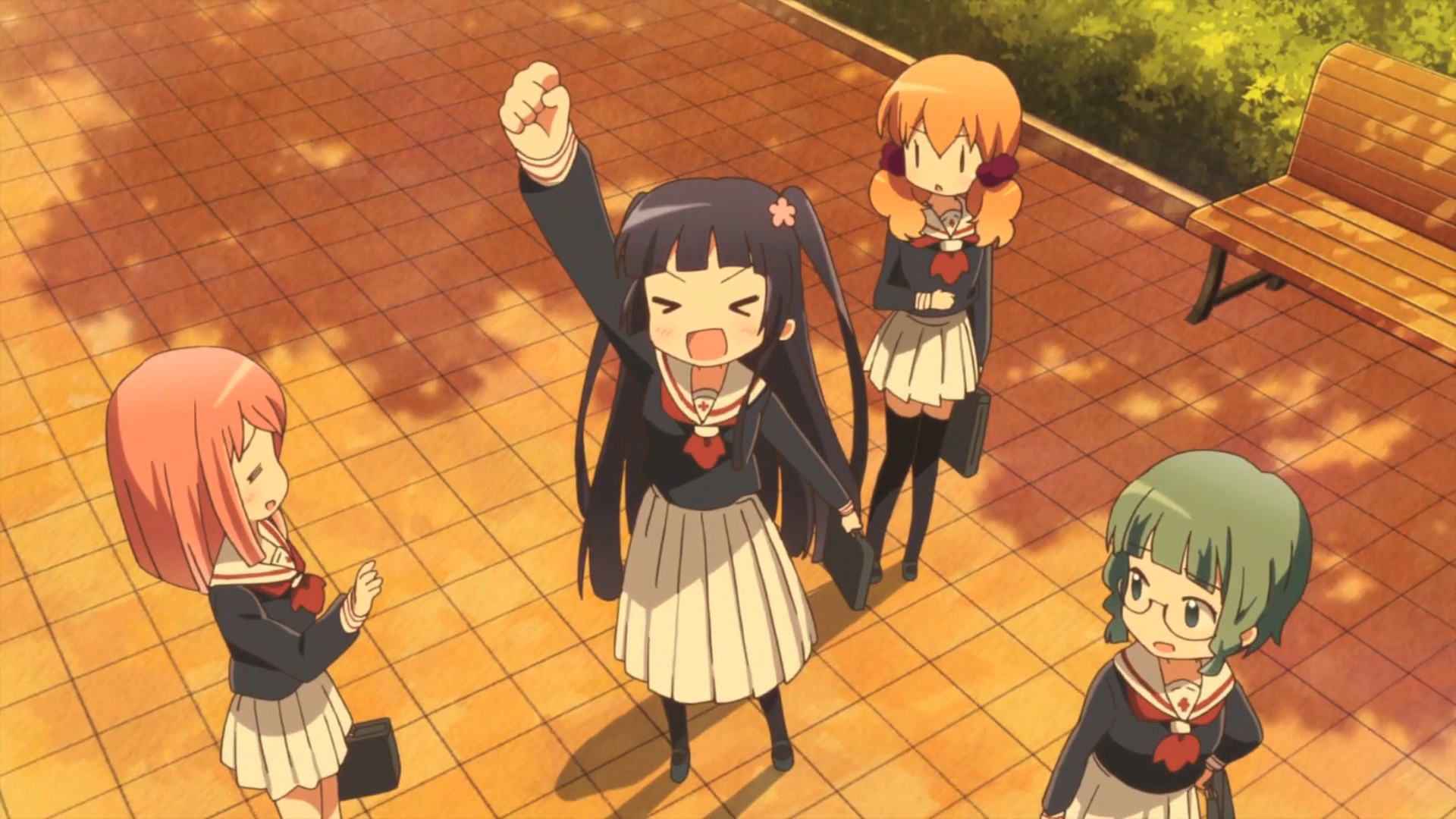 Sentai Filmworks Licenses "Wakaba*Girl!"
---
HOUSTON, JULY 9, 2015 – Girls just want to have fun, but everyone's sure to have a great time with Sentai Filmworks' Wakaba*Girl!, as part of its Summer 2015 anime season lineup. Based on the original manga by Yui Hara (Kin-iro Mosaic), this fashion conscious comedy series follows the adventures of Wakaba Kohashi, who, despite her well-to-do upbringing, finds herself fascinated with the trendy "gyaru" fashion subculture. Prepare for an odyssey of self discovery as Wakaba and her three best friends find that there's more to being in style than just wearing a certain kind of clothes. It's all about attitude and learning who you really are inside in Wakaba*Girl!
Melancholy of Haruhi Suzumiya veteran Seiji Watanabe will be directing the series, from screenplays by Jukki Hanada (No Game No Life, Student Council's Discretion, Yozakura Quartet). Character designs will be adapted by Kana Ishida (Aquarion Evol, (The) irregular at magic high school), and up-and-coming studio Nexus (Santa Company, Rakudai Kishi no Cavalry) is in charge of animation production.
Wakaba*Girl! is scheduled for a July 2015 release and will soon be available through select digital outlets with a home video release to follow.
For Sentai Filmworks' latest announcements regarding this title and other great programming, be sure to like us on Facebook and follow us on Twitter.
About Sentai Filmworks, LLC
Sentai Filmworks curates one of largest and most beloved anime and genre programming libraries, containing thousands of hours of content released across traditional and digital media platforms. With hit series that include Parasyte –the maxim–, Log Horizon, High School of the Dead, Persona 4: The Animation, and Akame ga Kill!, Sentai's catalogue continues to grow with new favorites such as MY love STORY!! and Is it Wrong to Try to Pick Up Girls in a Dungeon? Visit www.sentaifilmworks.com for more information.