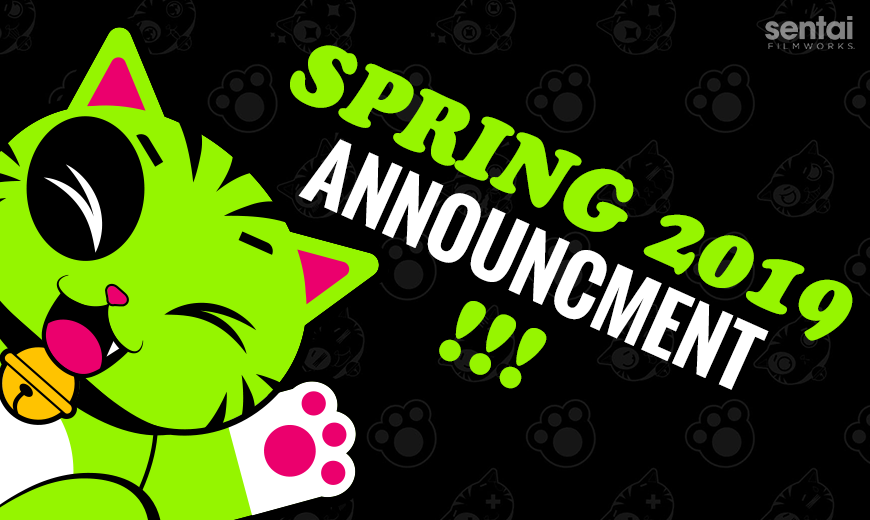 Sentai Filmworks Snaps Up "Senryu Girl"
---
HOUSTON, TX, March 30, 2019 — Sentai Filmworks announced today that it acquired exclusive rights to Senryu Girl, an anime series adapted from the award-winning slice-of-life comedy manga Senryū Shōjo by Masakuni Igarashi. Sentai will make the series available through a global license arrangement excluding Asia.
At first glance Yukishiro Nanako seems like a normal high school girl, but she has a notable eccentricity: instead of speaking, she communicates only through written senryu poetry! This means she expresses herself only in 5-7-5 syllables. To most this might seem like an inconvenience, but for Nanako and her ex-delinquent bestie, Busujima Eiji, it adds to the experience of their high school lives as they run the Literature Club.
Studio Connect (Armed Girl's Machiavellism) produces the series with character designs by Maki Hashimoto (Is It Wrong to Try to Pick Up Girls in a Dungeon?, No Game, No Life) and direction and series composition from Masato Jinbo (Hayate the Combat Butler, Psychic Squad). The show stars Kana Hanazawa (Akama ga Kill!, Cutie Honey Universe) as Nanako Yukishiro and Tasuku Hatanaka (Ushio & Tora, My Hero Academia) as Eiji Busujima.
The series will soon be available for the Spring 2019 simulcast season to stream on select digital outlets with a home video release to follow.
For Sentai Filmworks' latest announcements regarding this and other great titles, be sure to like us on Facebook and follow us on Twitter.
About Sentai Filmworks, LLC
Sentai Filmworks is a leading global supplier of anime and official anime merchandise, distributing, and curating one of the industry's most diverse libraries of top trending and classic titles. Offering thousands of hours of content across both traditional and digital platforms, Sentai is dedicated to bringing captivating stories and iconic characters directly from Japan. With hit series that include MADE IN ABYSS, Land of the Lustrous, MONSTER MUSUME Everyday Life with Monster Girls and Parasyte -the maxim-, Sentai's catalog continues to grow with new favorites like Bloom Into You, Revue Starlight and DEVILS' LINE, as well as classic anime series such as Legend of the Galactic Heroes and The Big O. For more information, visit www.sentaifilmworks.com.
###