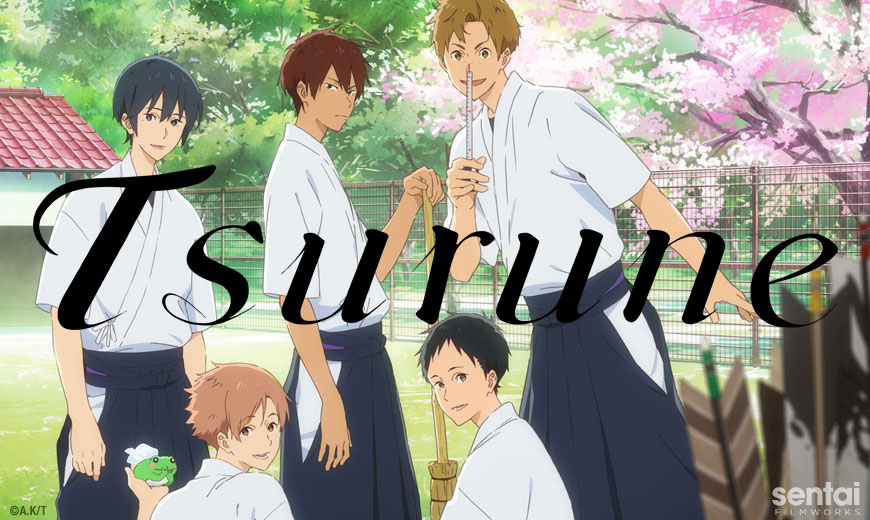 Sentai Filmworks Takes Aim at Kyo Ani's "Tsurune" Series
---
HOUSTON, TX October 23, 2018 – Sentai Filmworks announced today that it acquired Tsurune, the latest series crafted by the acclaimed studio, Kyoto Animation (Free!, Violet Evergarden, Beyond the Boundary), for distribution in the USA, Canada, Australia, New Zealand, South America, and other select territories.
Based on the award-winning light novel series by Kotoko Ayano, Tsurune follows Minato Narumiya as he explores his relationship with archery and, in turn, how he sees himself. Having loved the sport as a child, Minato joined his middle school's archery club only to suffer a terrible loss during his last tournament. He then gives it up and despite persistence from his childhood friends, refuses to try again. Now in high school, Minato encounters a mysterious stranger who inspires him once more and joins the Kazemai High School Archery club in hopes of winning the prefectural tournament!
Having worked on Violet Evergarden and Sound! Euphonium, Takuya Yamamura make his debut as the series director. Michiko Yokote (Love Stage!!, Cowboy Bebop) is in charge of the series script with Miku Kadowaki (Amagi Brilliant Park, Beyond the Boundary) leading character design.
The series will soon be available to stream on select digital outlets for the Fall 2018 season with a home video release to follow.
For Sentai Filmworks' latest announcements regarding this and other great titles, be sure to like us on Facebook and follow us on Twitter.
About Sentai Filmworks, LLC
Sentai Filmworks is a leading global supplier of anime and official anime merchandise, distributing, and curating one of the industry's most diverse libraries of top trending and classic titles. Offering thousands of hours of content across both traditional and digital platforms, Sentai is dedicated to bringing captivating stories and iconic characters directly from Japan. With hit series that include MADE IN ABYSS, Land of the Lustrous, Big O, and Akame ga Kill!, Sentai's catalog continues to grow with new favorites like Sword Oratoria: Is it Wrong to Try to Pick Up Girls in a Dungeon? On the Side, Princess Principal, and FLIP FLAPPERS, as well as classic anime series such as Legend of the Galactic Heroes. For more information, visit www.sentaifilmworks.com.
###