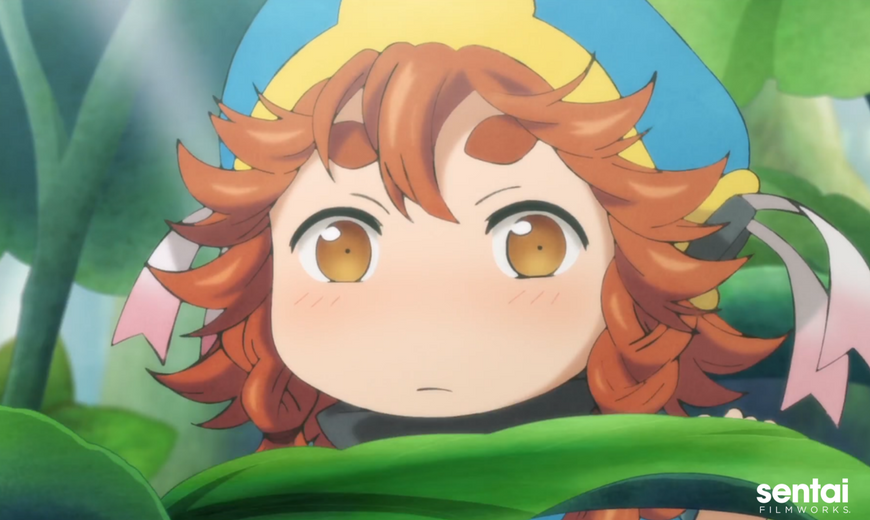 Sentai Filmworks Wins Big with the Small Forest Girls of 'Hakumei and Mikochi'
---
HOUSTON, TX, December 27, 2017 – They are just 9 centimeters tall, but these little fairies will start their adventures as Sentai Filmworks' new acquisition for the Winter 2018 season.
While Hakumei is cheerful, outgoing and prefers to be outside, Mikochi is more introverted and prefers to stay indoors. These differences will set the tone for their friendship. Riding on insects and birds, creating tools from the forest and living their normal lives, they'll show us how day to day chores can be the biggest adventure in a small world full of wonders.
'Hakumei and Mikochi' is an adaptation of the manga by Takuto Kashiki. It is directed by Masaomi Andou (07 Ghost, Fairy Tale) and produced by Lerche (Assassination Classroom, Monster Musume: Everyday Life with Monster Girls). It includes elements from the Slice of Life, Seinen and Fantasy genres that will give dynamism to their small forest lives. 'Hakumi and Mikochi' is scheduled for a January 2018 broadcast in Japan. It will soon be available to stream on HIDIVE, with a home video release to follow.
For Sentai Filmworks' latest announcements regarding this and other great titles, be sure to like us on Facebook and follow us on Twitter.
About Sentai Filmworks, LLC
Sentai Filmworks is a leading global supplier of anime and official anime merchandise, distributing and curating one of the industry's most diverse libraries of top trending and classic titles. Offering thousands of hours of content across both traditional and digital platforms, Sentai is dedicated to bringing captivating stories and iconic characters directly from Japan. With hit series that include Parasyte –the maxim–, No Game, No Life, Food Wars!, Is it Wrong to Try to Pick Up Girls in a Dungeon?, and Akame ga Kill!, Sentai's catalog continues to grow with new favorites like Himouto! Umaru-chan and Monster Musume: Everyday Life with Monster Girls, as well as classic anime series such as Legend of the Galactic Heroes. For more information, visit www.sentaifilmworks.com.