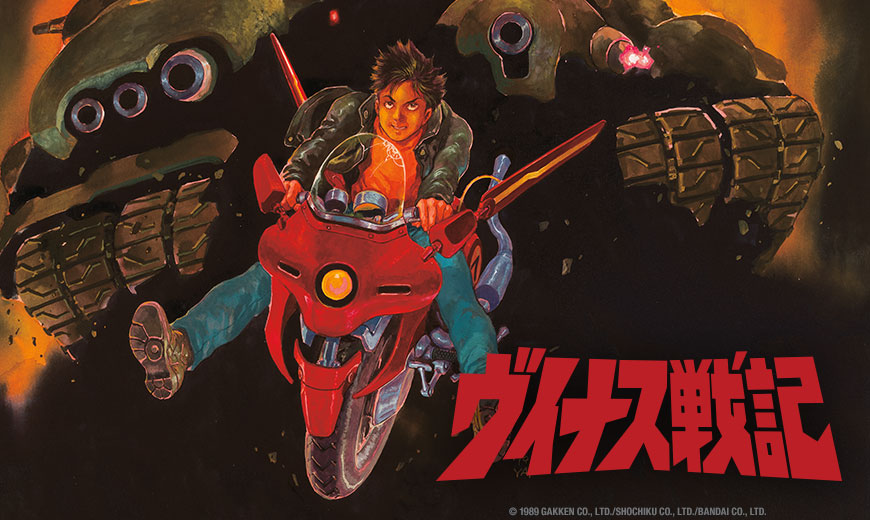 Sentai Scores Influential "Venus Wars" Anime Feature Film
---
HOUSTON, TX — November 10, 2020 — Sentai announced today that it acquired exclusive rights to Venus Wars, hailed by critics for its importance in forging Japanese anime's popularity in the West. Sentai will distribute the film in the United States, Canada and Mexico.
When war breaks out between the Venusian nations of Ishtar and Aphrodia, hotheaded motorcyclist Hiro Seno and bubbly reporter Susan Sommers find themselves caught in the crossfire and trapped behind enemy lines. As Susan desperately broadcasts the realities of war to the masses, Hiro must put aside his aversion to warfare and fight not only for his life, but for the life of every last citizen of Venus.
Produced by Triangle Staff (Serial Experiments Lane), Venus Wars is directed by Yoshikazu Yasuhiko, the film's original creator who also serves as the film's scriptwriter and character designer. The film stars Katsuhide Uekusa as Hiro Seno, Eriko Hara (City Hunter 2) as Susan Sommers, Yuko Mizutani (Sorcerer Hunters) as Maggie and Koichi Yamadera (Cowboy Bebop) as Jeff.
Described as possessing "beautifully realised, dusty, earth-toned landscapes, filled with painstaking attention to detail and lavishly animated grace notes" and "among the best-looking anime films of the 1980s" by Anime UK News, Venus Wars will be available on home video with a digital release to follow.
For Sentai's latest announcements regarding this and other great titles, be sure to like us on Facebook and follow us on Twitter.
About Sentai
A Cool Japan Fund portfolio company, Sentai is a leading global supplier of anime and official anime merchandise, distributing and curating one of the industry's most diverse libraries of top trending and classic titles. Sentai offers thousands of hours of content across both traditional and digital platforms and is dedicated to bringing captivating stories and iconic characters directly from Japan. With hit series that include MADE IN ABYSS, Food Wars!, Princess Tutu and Parasyte -the maxim-, Sentai's catalog continues to grow with new favorites like Bloom Into You, Revue Starlight and O Maidens in Your Savage Season, as well as classic anime series such as Legend of the Galactic Heroes and The Big O. For more information, visit www.sentaifilmworks.com.
###