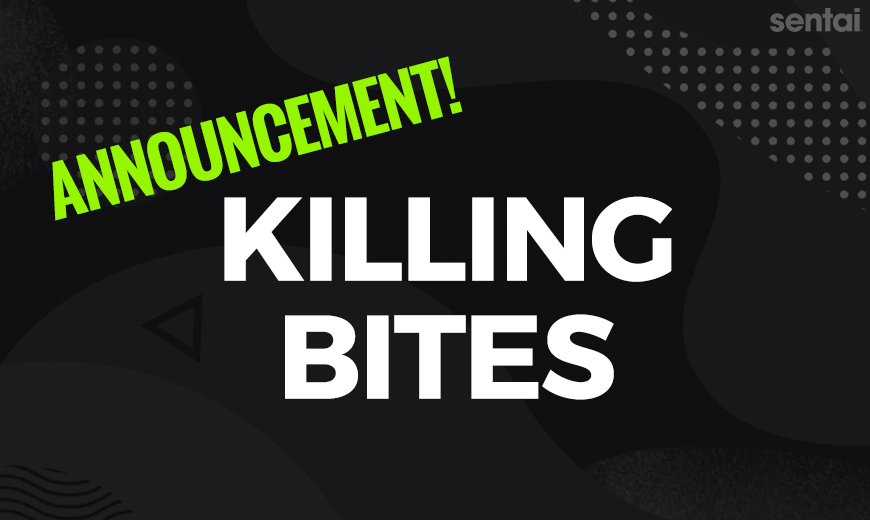 Sentai Sinks its Teeth Into "Killing Bites"
---
HOUSTON, TX — October 20, 2020 — Sentai announced today that it acquired distribution rights to anime series Killing Bites, based on the manga of the same name, for the United States, Canada, the United Kingdom, Ireland and Mexico.
By the time Yuya Nomoto discovers his so-called friends have duped him into a clandestine plot to kidnap a high school girl, they're already dead. Things go from bad to worse as Yuya is dragged into a cutthroat world of underground bloodsport known as Killing Bites, where Therianthropes — brutal gene-edited killing machines — fight to the death for rival, power-hungry forces who manipulate society from the shadows.
A production of studio LIDENFILMS (The Heroic Legend of Arslan, Berserk, Yamada-kun and the Seven Witches), Killing Bites is directed by Yasuto Nishikata (Undefeated Bahamut Chronicle, The Seven Deadly Sins, The Seven Deadly Sins: Prisoners of the Sky), with music from Yasuharu Takanashi (Log Horizon, The Severing Crime Edge, Fairy Tail). The series stars Sora Amamiya (Akame Ga Kill!, MONSTER MUSUME: Everyday Life with Monster Girls, From the New World) as Hitomi Uzaki and Wataru Hatano (Engaged to the Unidentified, Yumeria, One Punch Man) as Yuya Nomoto.
Killing Bites will be released on home video and select digital outlets.
For Sentai's latest announcements regarding this and other great titles, be sure to like us on Facebook and follow us on Twitter.
About Sentai
A Cool Japan Fund portfolio company, Sentai is a leading global supplier of anime and official anime merchandise, distributing and curating one of the industry's most diverse libraries of top trending and classic titles. Sentai offers thousands of hours of content across both traditional and digital platforms and is dedicated to bringing captivating stories and iconic characters directly from Japan. With hit series that include MADE IN ABYSS, Food Wars!, Princess Tutu and Parasyte -the maxim-, Sentai's catalog continues to grow with new favorites like Bloom Into You, Revue Starlight and O Maidens in Your Savage Season, as well as classic anime series such as Legend of the Galactic Heroes and The Big O. For more information, visit www.sentaifilmworks.com.
###