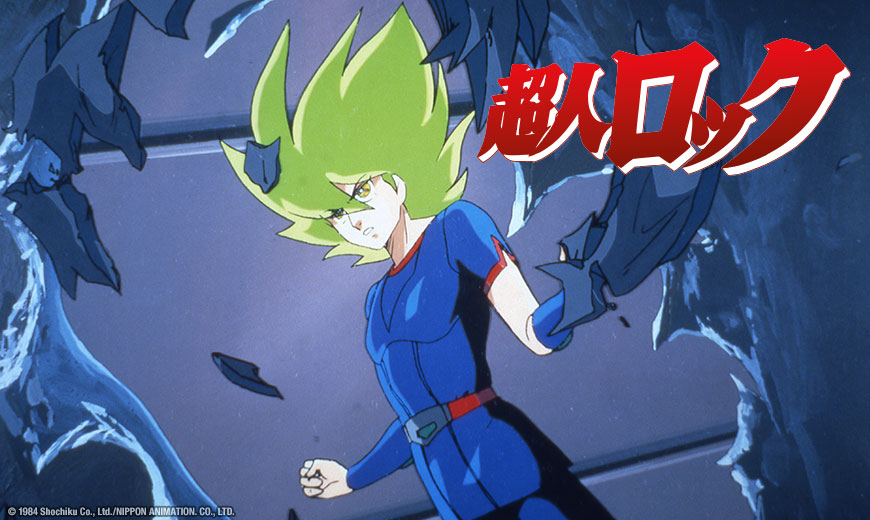 Sentai Snaps Up Anime Feature "Locke the Superman"
---
HOUSTON, TX — August 26, 2020 — Sentai announced today that it acquired exclusive rights to retro sci-fi anime Locke the Superman for audiences in the United States, Canada and Mexico.
In a distant future, Locke, whose psionic powers blur the line between human and god, drifts aimlessly through space and time. But after centuries of isolation and obscurity, Locke is visited by Colonel Yamaki, who conscripts him into a burgeoning galactic war. There Locke must battle devastating psychic soldiers controlled by the mysterious Lady Khan… even if it means facing down a menace that has been engineered to obliterate him completely.
Locke the Superman is a production of Nippon Animation (Hunter x Hunter, Future Boy Conan, The Seven Metamorphoses of Yamato Nadeshiko). The series is directed by Hiroshi Fukutomi (Battle Angel Alita, Suzuka, Whistle!) and stars Keichi Nanba (Blue Seed, Ranma ½, Dragon Quest: Dai's Great Adventure) as Locke, Taeko Nakanishi (Cutey Honey, Sailor Moon R, Emma: A Victorian Romance) as Lady Kahn, Keiko Han (Sailor Moon, Mobile Suit Gundam, Saint Seiya) as Jessica Orin, Yoshito Yasuhara (Legend of the Galactic Heroes, Tokyo ESP, Golden Kamuy Second Season) as Ryu Yamaki.
Locke the Superman will be available on home video and select digital outlets.
For Sentai's latest announcements regarding this and other great titles, be sure to like us on Facebook and follow us on Twitter.
About Sentai
A Cool Japan Fund portfolio company, Sentai is a leading global supplier of anime and official anime merchandise, distributing, and curating one of the industry's most diverse libraries of top trending and classic titles. Sentai offers thousands of hours of content across both traditional and digital platforms and is dedicated to bringing captivating stories and iconic characters directly from Japan. With hit series that include MADE IN ABYSS, Food Wars!, Princess Tutu and Parasyte -the maxim-, Sentai's catalog continues to grow with new favorites like Bloom Into You, Revue Starlight and O Maidens in Your Savage Season, as well as classic anime series such as Legend of the Galactic Heroes and The Big O. For more information, visit www.sentaifilmworks.com.
###