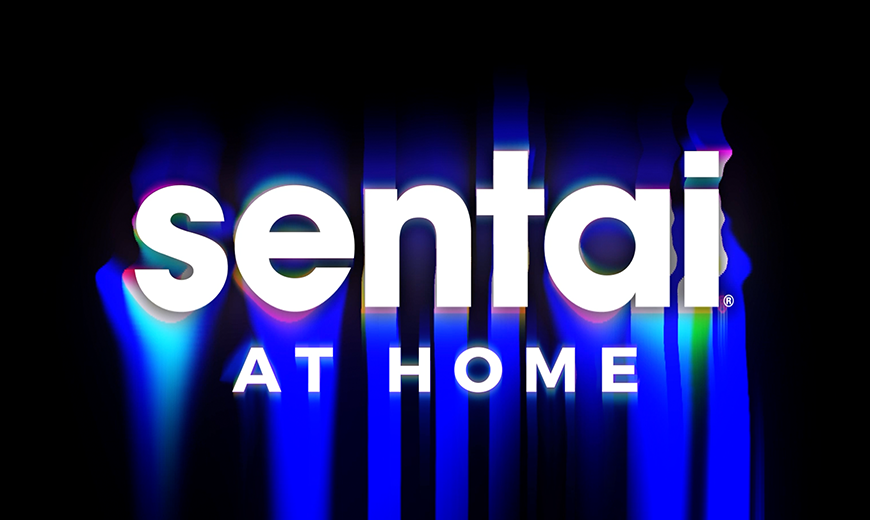 Sentai Unveils "Sentai at Home" Guest & Event Lineup
---
HOUSTON, TX — August 19, 2020 — Today Sentai revealed the exciting events and special guests fans can look forward to when they tune into "Sentai at Home," Sentai's first-ever digital industry panel hosted by voice actor Natalie Rial. Fans can catch "Sentai at Home" on Wednesday, August 26, 2020 and should visit athome.sentai.com to learn more about this free event.
To capture the magic of anime, Sentai will be interviewing the staff and cast of some of their most beloved series. Anime fans can expect a lineup of Japanese seiyuu, including Yuki Kaji of Ahiru no Sora, Yoshitsugu Matsuoka of Is it Wrong to Try to Pick Up Girls in a Dungeon?, and Miyu Tomita, Mariya Ise and Shiori Izawa of MADE IN ABYSS. Additional Japanese guests include Kenji Kamiyama, director of Moribito: Guardian of the Spirit, and Yohei Kashii, producer of the red-hot current simulcast Peter Grill and the Philosopher's Time.
Fans can also look forward to exclusive dub clips, sneak peeks of Sentai's upcoming home video releases, thrilling previews and so much more. Additionally, Sentai at Home will feature interviews with ADR directors Kyle Colby Jones (Akame ga Kill!, Food Wars!, MADE IN ABYSS), Shannon Reed (Chihayafuru, Real Girl, Kampfer) and John Swasey (My Teen Romantic Comedy SNAFU, Revue Starlight, After the Rain).
To learn more about Sentai at Home and to stay up-to-date on the event's latest news and developments, sign up for the Sentai at Home mailing list.
For Sentai's latest announcements regarding this and other great titles, be sure to like us on Facebook and follow us on Twitter.
About Sentai
A Cool Japan Fund portfolio company, Sentai is a leading global supplier of anime and official anime merchandise, distributing and curating one of the industry's most diverse libraries of top trending and classic titles. Sentai offers thousands of hours of content across both traditional and digital platforms and is dedicated to bringing captivating stories and iconic characters directly from Japan. With hit series that include MADE IN ABYSS, Food Wars!, Princess Tutu and Parasyte -the maxim-, Sentai's catalog continues to grow with new favorites like Bloom Into You, Revue Starlight and O Maidens in Your Savage Season, as well as classic anime series such as Legend of the Galactic Heroes and The Big O. For more information, visit www.sentaifilmworks.com.
###