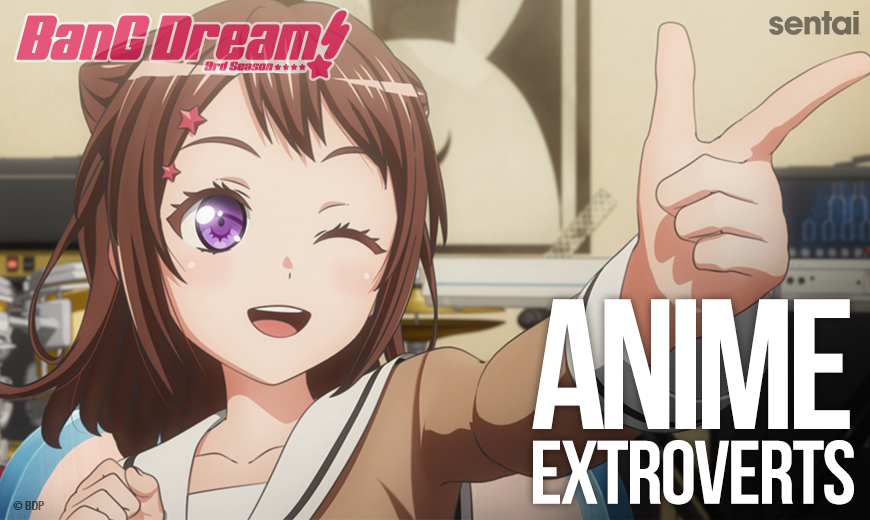 Sentai's Favorite Anime Extroverts
---
They're the life of the party and always find themselves in the spotlight — and no, we're not talking about the girls from BanG Dream! (Not all of them, anyway.) We're talking about extroverts, those outgoing rays of sunshine who thrive on being the center of attention.
Last month we talked about our favorite anime introverts, but now it's time for the anime extroverts to take center stage. After all, that's where they belong, so join us as we give the introverts a break and gush about some of our favorite extroverts!
Nanao, the Good-Natured Sweetheart | Tsurune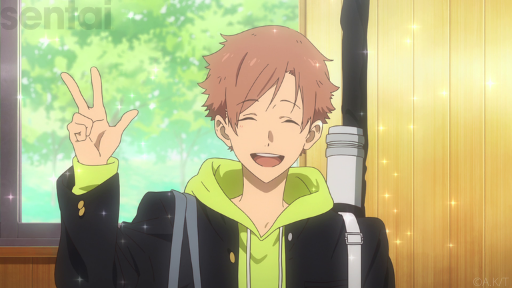 What's more extroverted than having your own catchphrase? Nanao basks in the spotlight every time he busts out his chipper "Merha!" greeting, and since he's pretty cute AND a member of the kyudo club, he gets the opportunity to shine more often than not. But more importantly, Nanao is the glue that holds the kyudo club together, using his bubbly personality to get along with everyone and smooth things over for the pricklier members of the team (*cough Ka-chan cough*). That makes Nanao our favorite kind of anime extrovert, so to him we'll cheer a hearty, "Merha!"
Tsurune is available through the Complete Collection and Premium Box Set, which you should totally scoop up after checking out this super cool dub trailer.
Nanako, the Personable Poet | Senryu Girl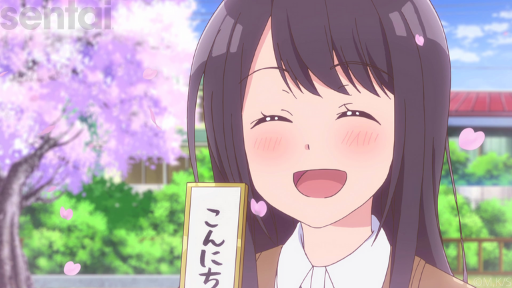 Wait. Excuse us, but…
Nanako, an extrovert?
Are you really sure??
This one might lift some eyebrows, but hear us out. Nanako doesn't talk, communicating exclusively through written senryu poetry — but your level of volume doesn't determine if you're an introvert or an extrovert. Nanako gains energy and peace of mind from her friends and spends every moment she can with them, especially since her behavior isolated her from her classmates when she was a child. There's nothing worse than feeling isolated when you're an extrovert, but Nanako's friends have given her the means to emerge from her shell and blossom into the extrovert she always was inside.
Wanna see Nanako's poem-writing skills for yourself? The Senryu Girl Complete Collection is available for preorder now, and it includes the English dub!
Kasumi, the Charismatic Rocker | BanG Dream!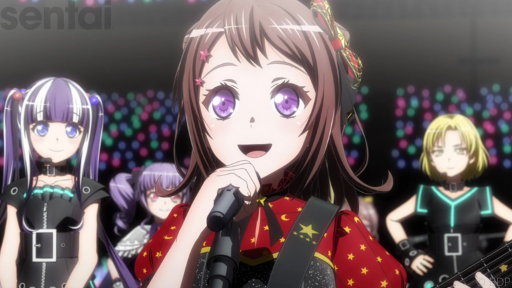 Kasumi fits the definition of extroversion to a T! Not only is she super friendly and outgoing, she's also comfortable taking to the stage and standing in the spotlight in front of hundreds of screaming fans. Public speaking is hard enough, but public singing? Unlike us, Kasumi loves it! She's probably never even heard of stage fright, TBH. Bringing joy to people through music is her mission in life, and she's at her best when she's in the limelight, or when she's helping her friends with their problems. Kasumi truly knows no limits, and her bright energy and stage presence makes her one of our favorite anime extroverts around!
The BanG Dream! 2nd Season Complete Collection is available now, and it comes with a brand new English dub! Give it a watch to see Kasumi in all her bubbly, extroverted glory.
Riko, the Optimistic Adventurer | MADE IN ABYSS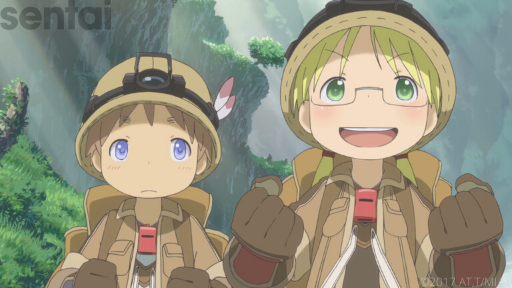 We can't stop talking about Riko. She's bright, happy, bubbly, gregarious — the list goes on. Anywhere she goes, she can't help but make friends, and she's constantly dragging her more introverted companions along on her adventures. Riko is the beating heart of her group of plucky orphan friends, and when she sets off on her journey into the mysterious Abyss with Reg, she keeps hope alive with her constant optimism and outgoing spirit. While Riko might not hog the spotlight the way other extroverts do, it's clear she draws strength and energy from her tight-knit circle of close friends while giving them the same in return.
Be sure to delve into the MADE IN ABYSS Complete Collection while it lasts, and check out the thrilling series trailer here!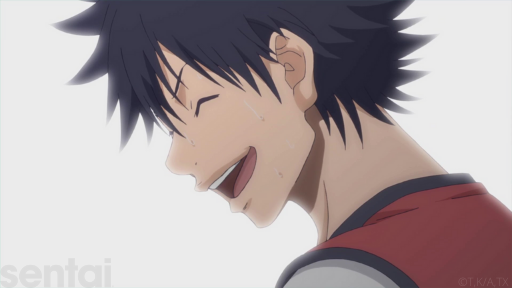 If there's one thing extroverts excel at, it's being on a team — and that goes double for Sora! After being kicked off his middle school basketball team for being too short, Sora absolutely treasures his high school team, and it's his bright and happy personality that glues this ragtag group of players together. He'd do anything for his teammates, and thanks to his optimism and unyielding faith in his friends, they'd do anything for Sora, too. It takes a true people-person to value a team the way Sora does, which is why he's one of our top anime extroverts ever.
Interested in Ahiru no Sora? Check out this trailer for some stellar basketball action, and give the series a watch on HIDIVE!
Sat-chan, the Colorful Character | Mitsuboshi Colors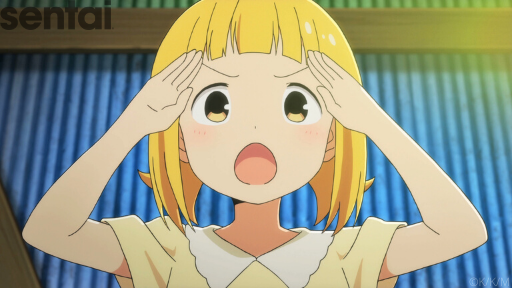 She's adorable. She's goofy. She's a connoisseur of poop jokes and bad puns. Sat-chan is the quintessential portrait of an extroverted child, and you can't help but guffaw when she concocts some grand scheme or another. Like other anime extroverts, Sat-chan loves the limelight she earns through her mischievous pranks and antics, reveling in the reactions of passersby as she and her friends (the titular Colors) spend each day defending the city from various threats (real and imagined alike… but mostly the latter).
For more of the Colors' zany antics, be sure to snag a copy of the Mitsuboshi Colors Complete Collection! And for a sneak peek at Sat-chan's hijinks, give the trailer a watch, too!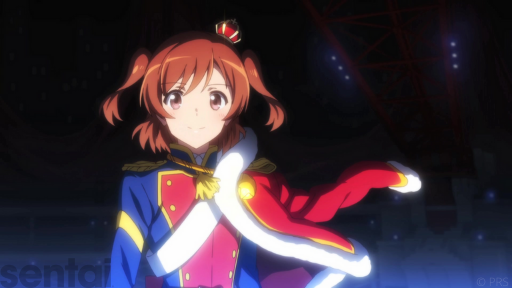 Karen is another spotlight lover… but this anime extrovert will go the extra mile to stand at center stage. Karen is kind, sweet and bubbly as heck, but don't let that fool you. She'll become Top Star no matter what, even if it means participating in armed combat with her friends in an underground arena overseen by a talking giraffe (we promise that makes sense in context). But it's not just her desire to become a star that makes Karen an extrovert. It's also her determination to rescue a certain friend from a mysterious fate, not to mention her great attitude and endless optimism.
The Revue Starlight Complete Collection is available now! And if you want to see even more of Karen's highflying swordplay, check out the Revue Starlight Premium Box Set (available now for preorder).
Celebrate Anime Extroverts — Because They'll Love Every Minute of It!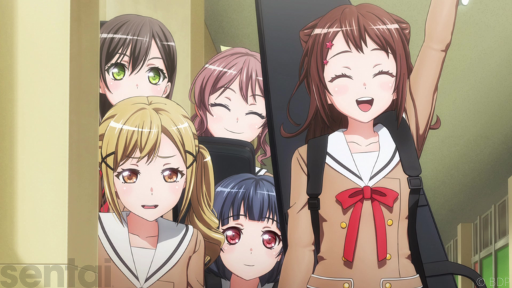 If there's one thing you can count on an extrovert to provide, it's a whole lot of fun and excitement! These extroverts keep things unpredictable and are always good for a laugh, which is why we keep coming back to them when we need a lift. Check out these anime extroverts the next time you need some cheering up, and be grateful for the extroverts in your life, too!
Like this list of anime extroverts? Think we missed some of your favs? Just glad extroverts got some time to shine? Let us know by tagging @SentaiFilmworks on social, and don't forget to sign up for our newsletter!