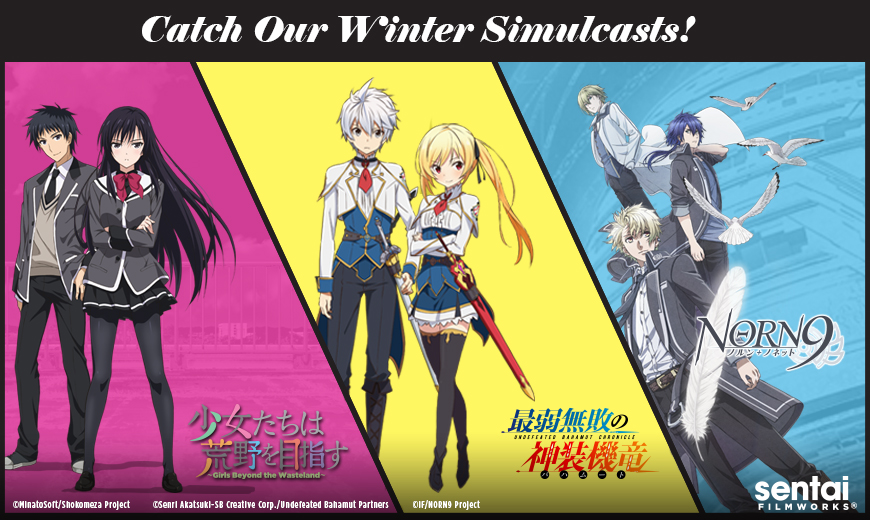 Stream Sentai's Winter 2016 Simulcasts on Hulu and ANO!
---
For this Winter 2016 anime season, Sentai Filmworks has three simulcasts lined up for you, Undefeated Bahamut Chronicle, Girls Beyond the Wasteland, and Norn9!
Undefeated Bahamut Chronicle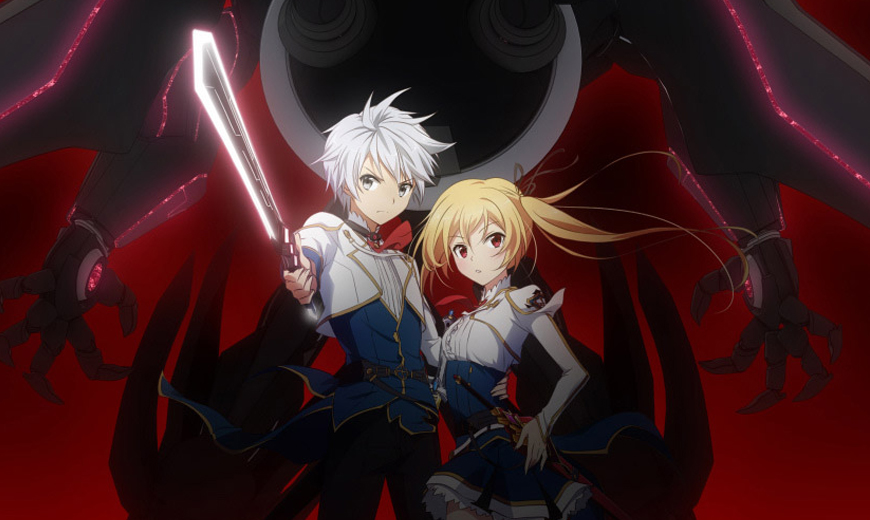 "Based off the original light novel by Senri Akatsuki and illustrated by Kasuga Ayumu, this series follows a young man named Lux, the former prince of Arcadia. After an accident in the bathing area lands Lux in hot water with the kingdom's new princess, Liseshart, he finds himself forced into a duel that pits mechanical weapons against each other. Little does he know what else lies in wait when he has to join the school that trains the wielders of these ancient weapons"
Undefeated Bahamut Chronicle will stream Mondays at 2:30 P.M. UTC, starting on Monday, January 11, 2016 only on Hulu.
Girls Beyond the Wasteland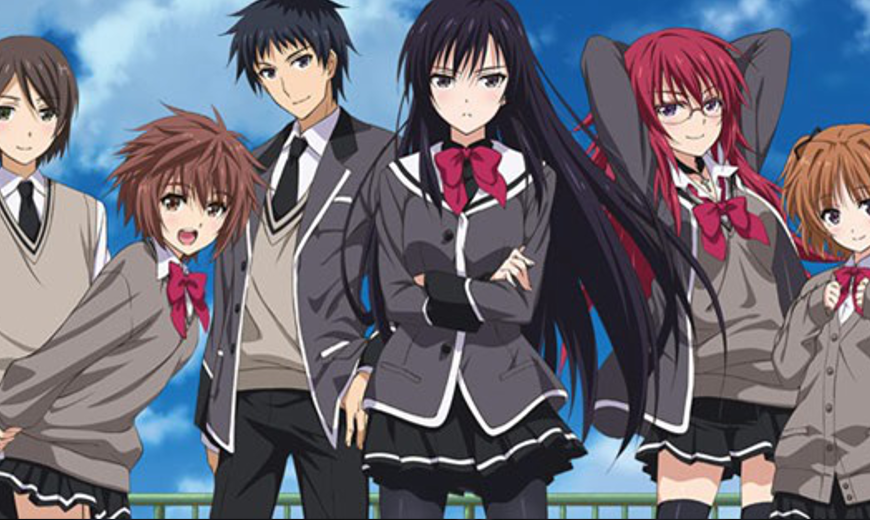 "Haunted by career assessments and his lack of a real plan for the future, Buntarou's days are occupied by his part time job and lazing around with his friends. But when his aloof classmate Saiyuki asks him out, he has no clue he's about to get the most random career counseling session ever. Completely certain that creating a lucrative bishoujo game would set Buntarou on the path to success, Saiyuki challenges him to go beyond this wasteland of a world."
Girls Beyond the Wasteland will be available on both Hulu and Anime Network Online. The series will air on January 7, 2016 with new episodes airing every Thursday!
Norn9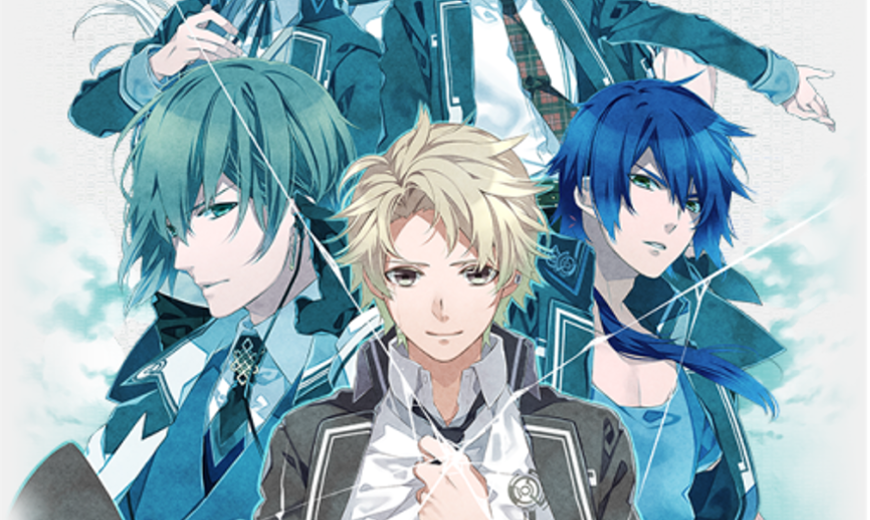 "A nameless girl with a mysterious past is chosen to join the crew of Norn: a flying ship whose mission is to maintain peace throughout their world. As she adjusts to the wonders aboard the ship, with its tiered gardens, crystal waters, and highly-gifted crew, she finds that each discovery seems to yield more questions than answers. Even more mysterious, she learns that each member aboard Norn has one thing in common: they wield otherworldly "special abilities" similar to her own powers."
Norn9 will be available on both Hulu and Anime Network Online. New simulcast episodes will be available every Thursday, starting January 7, 2016!
New Adventures Await this Winter 2016 Anime Season!
The winter simulcast season has only just begun! Don't miss a second of these can't-miss new titles, and share your thoughts with us on Facebook, Twitter, Google+, and Tumblr!