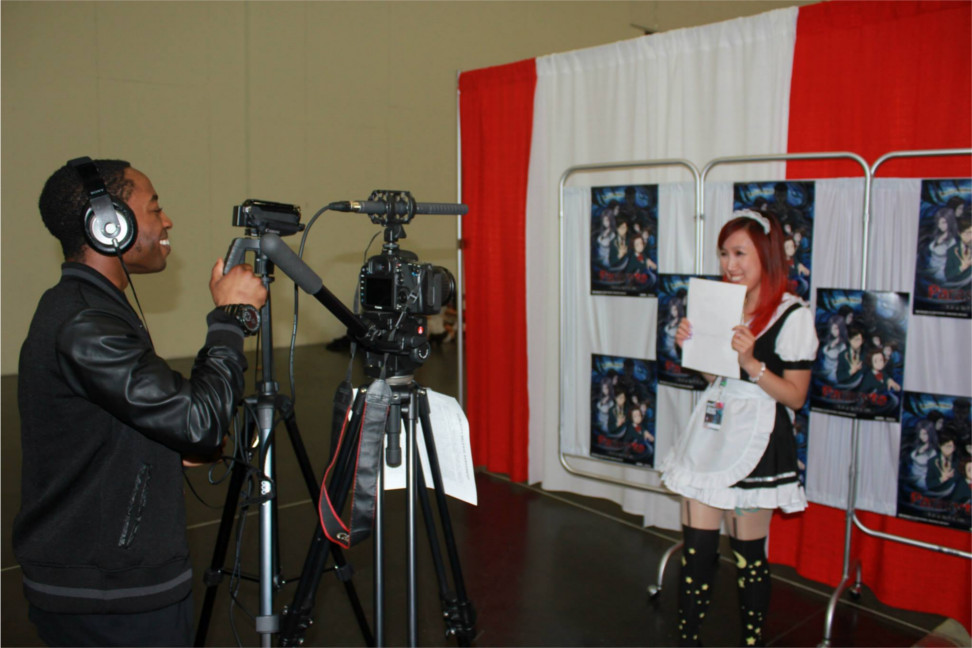 This year's Anime Matsuri was a big one for us, in a lot of ways. It was the first time we attended, so excitement was already at a fever pitch. We also had a ton of great announcements and the world premiere of Super Sonico's English dub!
BOOTH EVENTS
Auditions
Our audtions went VERY well! We had to double up our number of entries allowed due to such high demand, but luckily we were able to fit everyone in who wanted to participate. We will be announcing the finalists on May 11, so keep an eye out on our social media channels for more information then!
Body Painting
Our friends at RCC Creations did a kick ass job all weekend giving away free Parasyte body painting. The booth was constantly full with one activity or another, and everyone was super excited for Rudy to work his magic on their arms or head.
INDUSTRY PANEL
We had a ton of stuff to talk about at our industry panel this year, including upcoming releases, box sets that are on the way, a very special early glimpse of the No Game No Life English dub, and our Spring 2015 releases! Wondering what all we picked up? Here's a list of what we announced at the panel:
The Labyrinth and Eden of Grisaia (previously Announced)
Re-Kan!
My Teen Romantic Comedy SNAFU TOO!
Hello! KINMOZA!
Utano Princesama Revolution (Season 3)
Is It Wrong to Try to Pick Up Girls in a Dungeon?
Wish Upon the Pleiades
Food Wars
...and by the way, those are only the shows we had lined up for Matsuri. Stay tuned for more licensing announcements soon!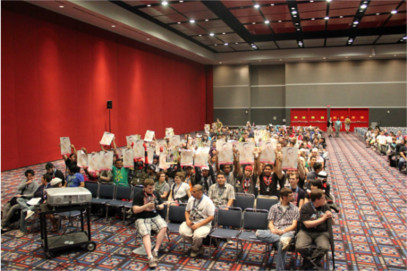 SUPER SONICO ENGLISH DUB WORLD PREMIERE
Our Super Sonico screening was a huge success, with attendees showing up in droves to get a first look at the Sonico dub featuring Jessica Nigri. Early birds were well rewarded as the first 70 people in line got autographed posters of Nigri in her Sonico Cosplay as well as autographed Posters of the Sonico cover art.
And while we are on the subject of Sonico, we were also able to announce a new cast reveal as well, which you can check out on our YouTube Channel NOW!
For more pics of what all went down at our booth, head to our Facebook page and check out the Anime Matsuri Album!