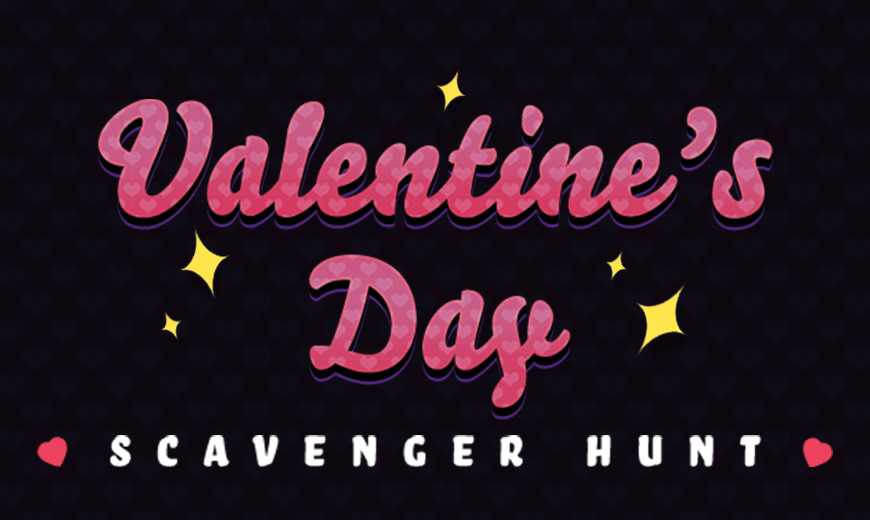 Sentai's Valentine's Day Scavenger Hunt is Here!
---
It's that time of year again, and you know what that means!
...What's that? It's almost time for Valentine's Day? Well... we suppose that's true, but that's not what we were getting at.
It's once again time for a virtual anime S C A V E N G E R H U N T to ring in the most romantic day of the year! Now, you're probably wondering what exactly we mean by that, but don't worry, we've written this blog so you know what to expect.
Where Do I Go For the Virtual Scavenger Hunt, Anyway?
In a nutshell, we're giving you a clue at https://scavengerhunt.sentai.com/. All you have to do is use that clue to find the next clue hidden somewhere on www.sentai.com or www.hidive.com until you find them all!
When is the Sentai Valentine's Day Scavenger Hunt?
The Sentai Valentine's Day Scavenger Hunt runs from February 12, 2021 at 10:00 AM CST through February 19, 2021 at 11:59 CST.
OK, This Sounds Easy Enough. How Do I Participate?
If you've participated in our previous scavenger hunts, you already have an idea of what to expect. But if you're new to this, we've included obligation chocolates the rules so you won't be left out.
Head on over to

https://scavengerhunt.sentai.com/

Click on the following heart icon you find on the page (image scaled for size):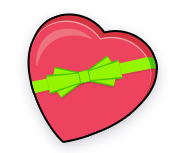 You'll receive your first clue. Think you know where to go? Pull up the appropriate page in your web browser.

If you are correct, you will find another heart somewhere on the webpage. (No cheating! It won't appear until you've been given the clue.) Click the heart and claim a chocolate!

Click the heart again to unlock your next clue. Hmm, what page could it be on? Track it down, and keep going until you find them all!
That's it! You can also keep track of your progress on https://scavengerhunt.sentai.com/
We'll even give you a hint to help you get started: There are 8 hearts to find in total.
What Do I Do Once I've Found All The Clues?
Once you have solved all the clues, you will be able to access all of the digital treats you have earned. Those who complete all the challenges can also enter their email address into a drawing for a chance to win a Sentai Store gift card. You must be at least 18 years old to submit your email.
Why Should I Participate in a Virtual Anime Scavenger Hunt?
Because gift cards, that's why!
We are giving away one (1) $100 card, four (4) $50 cards and twelve (12) $10 dollar gift cards. A random drawing on February 22, 2021 will determine the winners.
Winners will be notified within seven days following the end of the event. Please note gift cards are non-transferrable, not redeemable for cash, and can only be used in the United States and Canada. You can complete the scavenger hunt as many times as you like, but that does not increase your odds of winning.
Ready... Set...GO! Happy Hunting!
Have fun everyone! And remember: You have until February 19, 2021 at 11:59 CST to find all the clues, so take your time.