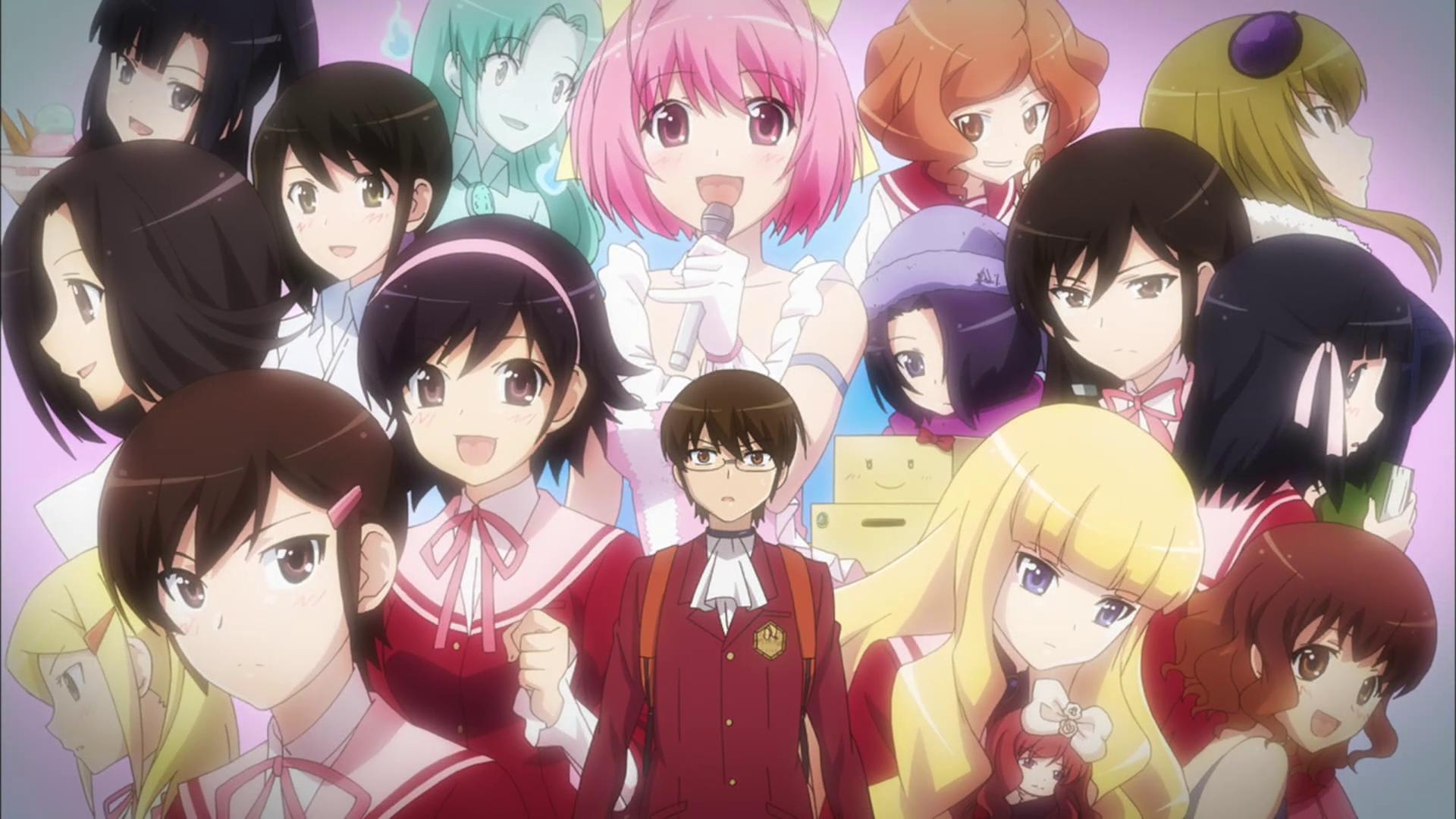 Sentai Filmworks Licenses "The World God Only Knows: Goddesses"
---
The God of Conquests returns to once again win his way into the hearts of young girls and goddesses everywhere in Sentai Filmworks' latest acquisition, The World God Only Knows: Goddesses. From original creator Tamiki Wakaki (Weekly Comic Magazine SHONEN SUNDAY), Goddesses is directed by Satoshi Osedo (Bodacious Space Pirates [as episodic director], Hajime no Ippo: New Challenger [as episodic director]) with series composition by Hideyuki Kurata (The Fruit of Grisaia, OreImo), music by Hayato Matsuo (Hellsing Ultimate, Magic Knight Rayearth), and animation production by manglobe (Broken Blade, Ergo Proxy).
Once again, the God of Conquest sets out…
This time, he is to capture the ancient Heavenly Goddesses, the Jupiter Sisters. Keima Katsuragi and Elsie have previously captured fourteen girls. Among them is his childhood friend Tenri, within whom resides the Goddess Diana. In order to assist in the capture of Diana's five remaining sisters, Haqua is assigned as a buddy. Given a deadline of one week to save a certain girl, and to save the Human World itself, the Knight must rise again!
The World God Only Knows: Goddesses will be available soon through select digital outlets with a home video release to follow.
About Sentai Filmworks
Sentai Filmworks is one of the fastest-growing anime companies in North America, producing hit series like Persona 4, Girls und Panzer, Devil Survivor 2, Bodacious Space Pirates, Majestic Prince and High School of the Dead as well as high profile theatrical films such as Grave of the Fireflies, K-ON! and Appleseed. Sentai Filmworks' programs are distributed through Super D, Diamond Comic Distributors, Section23Films and Waxworks through retailers Amazon, Best Buy, Fry's, FYE, Hastings, Suncoast, The Right Stuf, Wal-Mart and other good and fine stores. Digital product offerings may be found at Amazon, Anime Network, Crunchyroll, Google Play, Hulu, iTunes, Netflix, PlayStation Network, Rovi, Samsung, Vudu, XBOX Marketplace and YouTube.