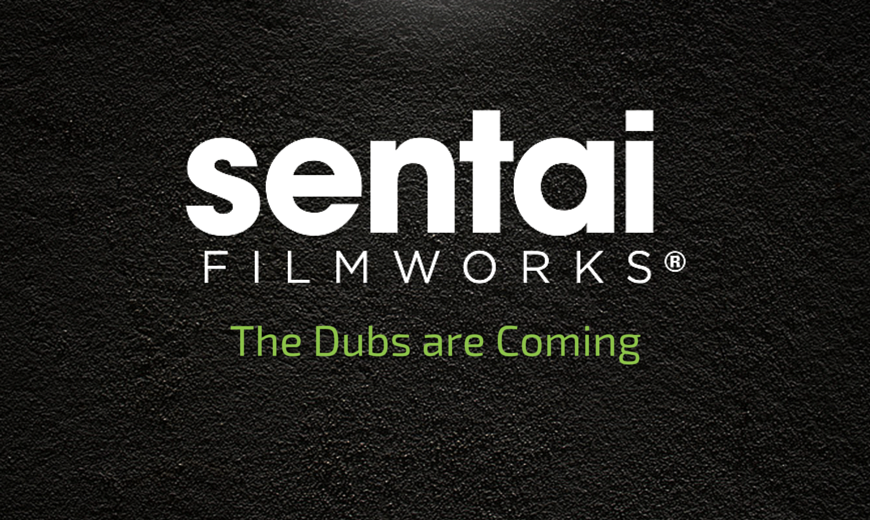 Sentai Filmworks to Dub GATE, Monster Musume, Food Wars!, and More
---
HOUSTON,
July 2, 2016
– Today,
Sentai Filmworks
officially announced plans to dub, not one, but
seven
fan favorite anime titles from the Spring 2015 through Summer 2015 simulcast seasons. The titles
were announced during the Sentai Filmworks panel at Anime Expo 2016.
Monster Musume: Everyday Life With Monster Girls
simulcasted during the Summer 2015 anime season, following the exciting (in more ways than one) exploits of a young man who finds himself housing one beautiful monster girl after another.
The Spring 2015 fantasy
Is it Wrong to Try to Pick Up Girls in a Dungeon?
follows the Hestia Familia's only adventurer Bell Cranel as he fights monsters in an underground labyrinth.
Food Wars!
simulcasted during the Spring 2015 and Summer 2015 anime season. This delicious adventure pits Yukihira Soma head-to-head with talented chefs in the world's most competitive culinary high school.
The hit comedy
Himouto! Umaru-chan
demonstrates that the differences between your "outside face" and "inside face" can be shocking. Umaru is a refined beauty in public and cola-binging, potato-chip-eating otaku at home where she becomes her big brother's problem.
Ushio & Tora
is an action-packed shounen anime that ties the fate of a headstrong young boy with the fate of a fearsome yokai trapped by the Legendary Beast Spear. With a common enemy, Ushio and Tora find themselves working together to save the world.
GATE
follows Yoji Itami through the mysterious gate that appears suddenly in Japan, bringing with it legions of invaders. He's sent with the JSDF to the "Special Region" where he meets and befriends an elf, a demigoddess, and a mage despite political tensions between the Empire and Japan.
Amagi Brilliant Park
is an adventure within the walls of a theme park like no other, where much of a park's otherworldly staff is nourished by the energy created by humans having fun! Seiya must use his many talents to successfully manage the park before it, and its employees, disappear.
About Sentai Filmworks, LLC
Sentai Filmworks is a leading global supplier of anime and official anime merchandise, distributing and curating one of the industry's most diverse libraries of top trending and classic titles. Offering thousands of hours of content across both traditional and digital platforms, Sentai is dedicated to bringing captivating stories and iconic characters directly from Japan. With hit series that include Parasyte –the maxim–, No Game, No Life, Food Wars!, Is it Wrong to Try to Pick Up Girls in a Dungeon?, and Akame Kill!, Sentai's catalog continues to grow with new favorites like Himouto! Umaru-chan and Monster Musume: Everyday Life with Monster Girls, as well as classic anime series such as Legend of the Galactic Heroes. For more information, visit www.sentaifilmworks.com.