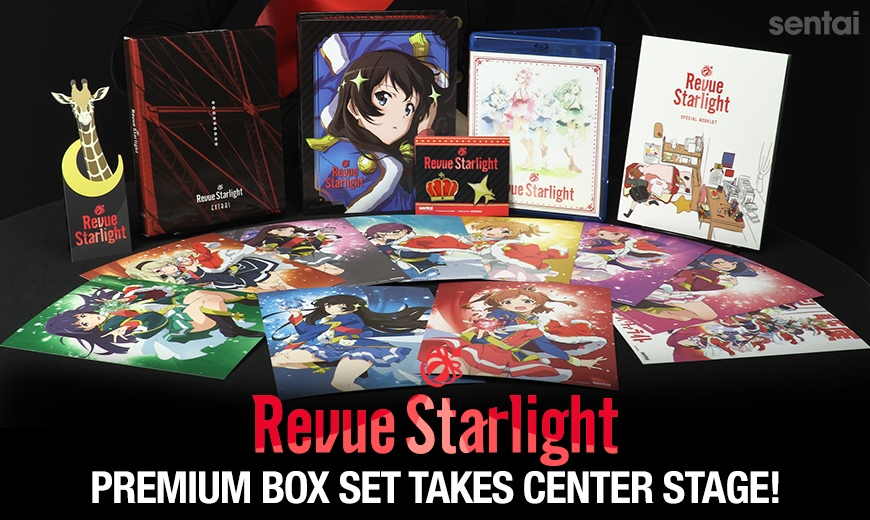 The "Revue Starlight" Premium Box Set Takes Center Stage!
---
If you're a Revue Starlight fan, you're excited to own Revue Starlight on home video, and you already know that the Revue Starlight Premium Box Set drops today, July 28. You also know that the box set comes packed with scene-stealing extras and gorgeous artwork — but just how worthy of the spotlight is this box set, and what will you find inside its sparkling exterior?
Join us as we take a peek backstage and show you exactly why the Revue Starlight Premium Box Set is sure to upstage the competition and become the top star of your anime collection.
Beautiful Inside & Out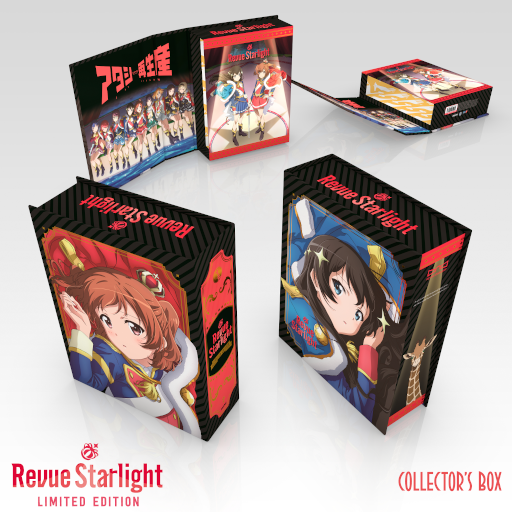 The first thing you'll notice about this box set is its gorgeous outer case. Embellished with eye-catching gold foil and emblazoned with striking artwork, this box truly understands the definition of "star power."
But just like the young ingenues Karen and Hikari, the box set isn't just pretty to look at it. It's also gorgeous on the inside, featuring an image of the entire cast in their iconic battle outfits and Karen and Hikari posing at center stage.
And that's not all! The box itself has a ton of extra goodies, such as...
Two Shiny Enamel Pins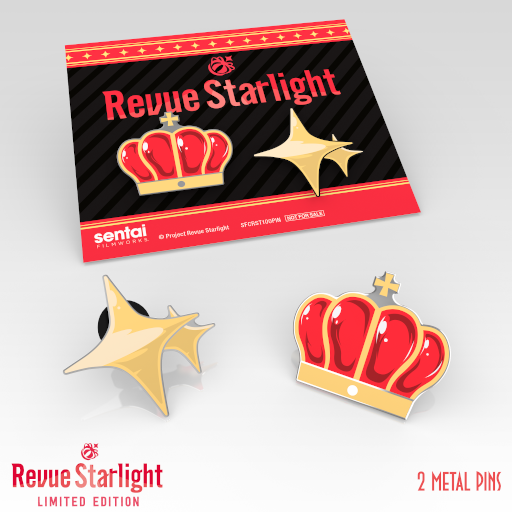 They look just like Karen and Hikari's hair pins!
A 64-Page Booklet of Extras & Artwork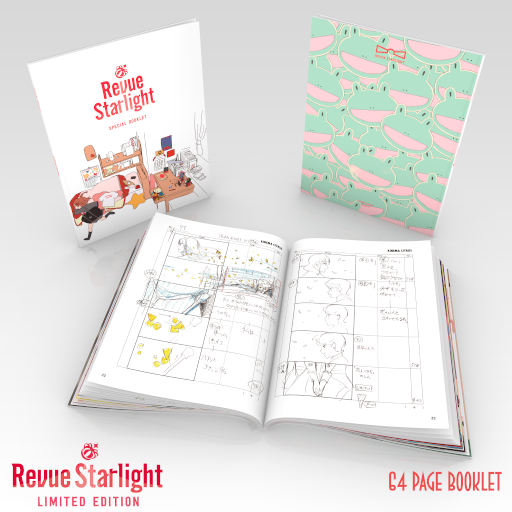 Full color artwork and behind-the-scenes looks are just some of what you'll find in this fascinating artbook.
A Bookmark (We Understand Why You'll Love It)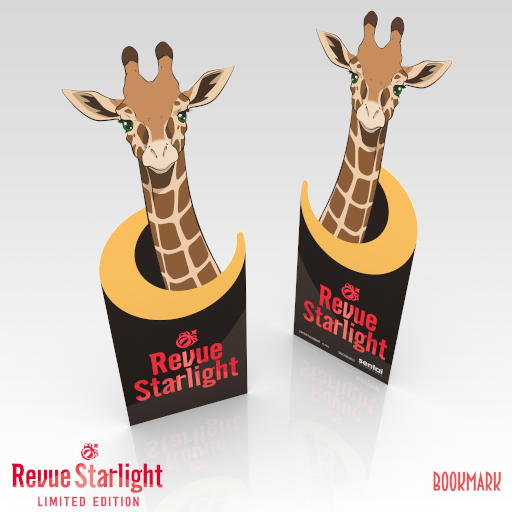 Featuring everyone's favorite mysterious giraffe.
10 Double-Sided, Full-Color Art Cards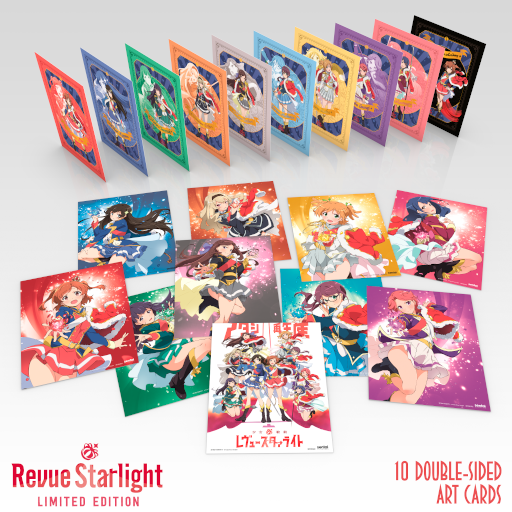 Featuring the ensemble cast in stunning, vivid color!
And, Of Course, the Revue Starlight Blu-Ray Complete Collection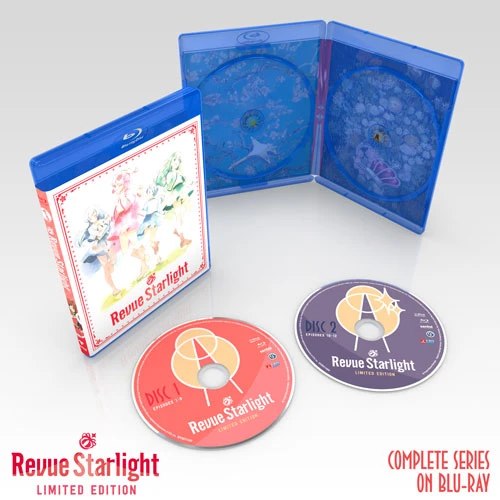 You won't just find all 12 episodes of Revue Starlight on the Revue Starlight Blu-rays, though. Once you're finished with the series, you can look forward to enjoying the following show-stopping acts:
Clean Opening Animation

Eight Clean Closing Animations

Three Episode Commentaries (Eps. 1, 5, 10)

Japanese Promos

And THREE

Revue Starlight

Shorts
Watch the Revue Starlight Premium Box Set in Action Here!
This is no dress rehearsal! The Revue Starlight Premium Box Set is waiting in the wings and ready to take center stage in your anime collection. Be sure to order your copy today!
Before we exit, stage left, and take a final curtain call, Sentai wants to know if you've already ordered your copy, so tag us on social @SentaiFilmworks and give us your review of Revue Starlight on home video! And don't forget to sign up for our newsletter!