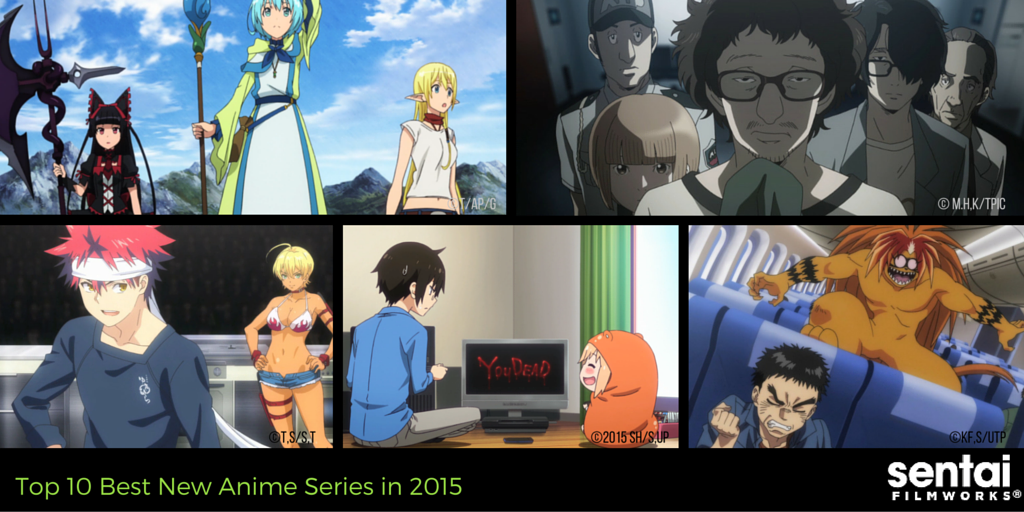 Top 10 Best New Anime Series in 2015
---
From portals to magical lands to buxom monster girls, 2015 was a great year both for Sentai Filmworks titles and anime in general! Now that the year is drawing to a close, we'd like to take a moment to reflect on all of the great shows that premiered this year. Sentai Filmworks proudly presents, in no particular order, our top ten list of the best new anime series from 2015*!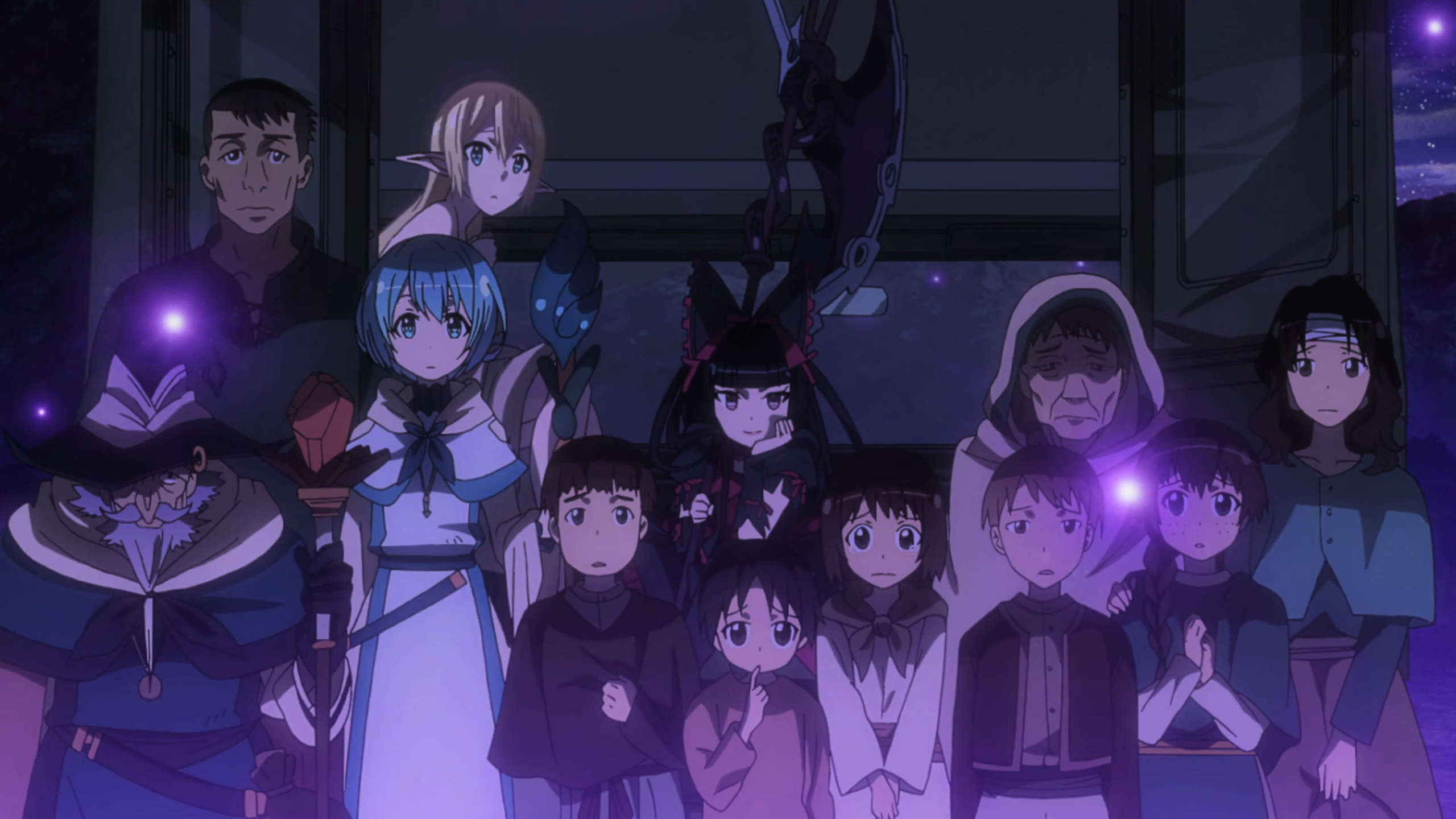 We all dreamed of entering a magical portal to some wondrous fantasy realm when we were children. Yoji Itami, otaku JSDF soldier and GATE's main protagonist, is lucky enough to do just that! With a host of excellent characters, awe inspiring locations, and awesome action scenes, GATE is a shoe-in for our 2015 top 10 list.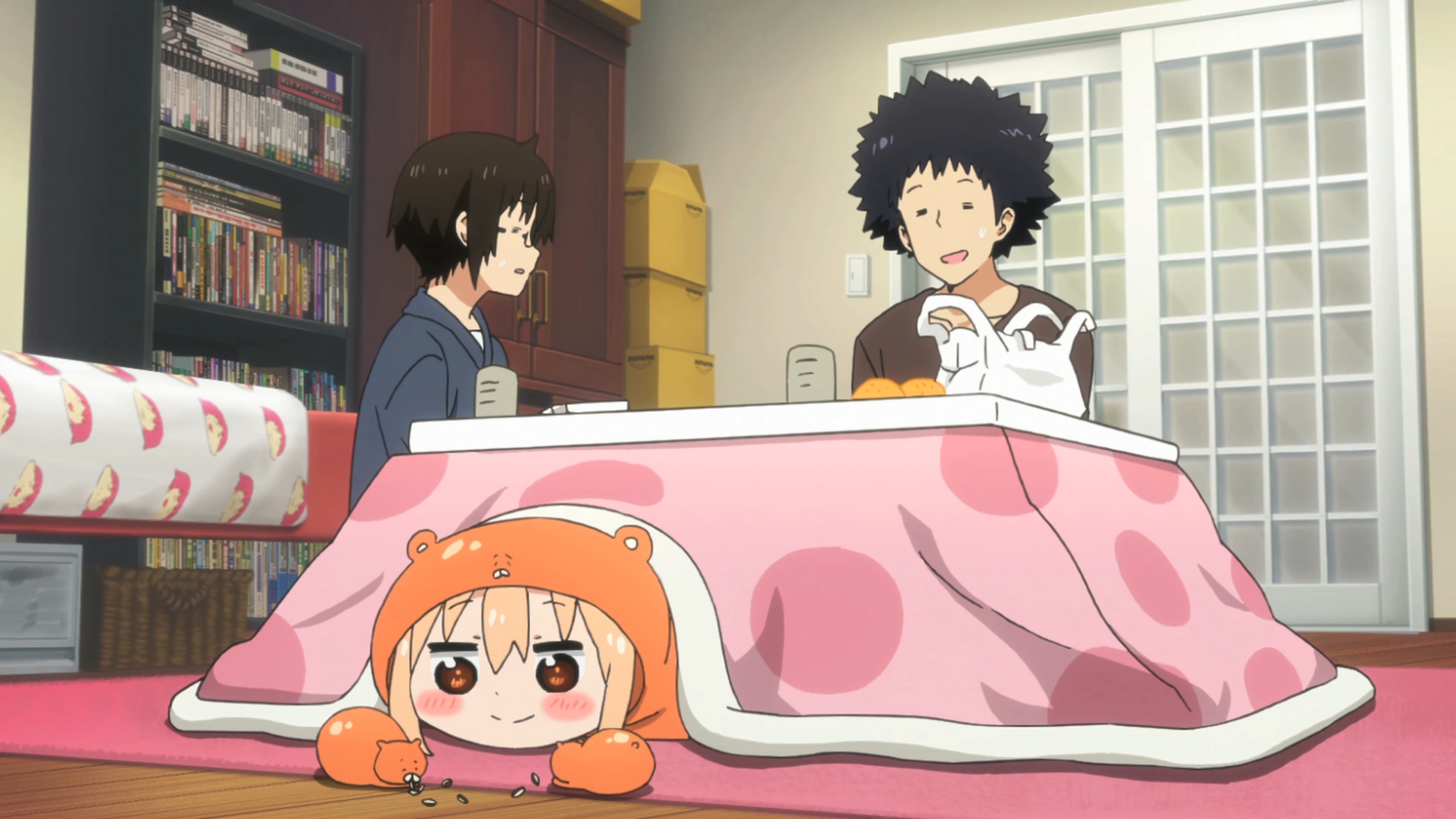 A hilarious and adorable little gem, Himouto! Umaru-chan definitely strikes a chord of familiarity with fans of anime. This slice of life comedy follows a responsible working man and his troublesome, lazy little sister. The iconic transformation scenes between Umaru's outside personality and her slacker persona resonate with anyone who's had to balance their work/school life with the desire to stay inside all day and watch anime.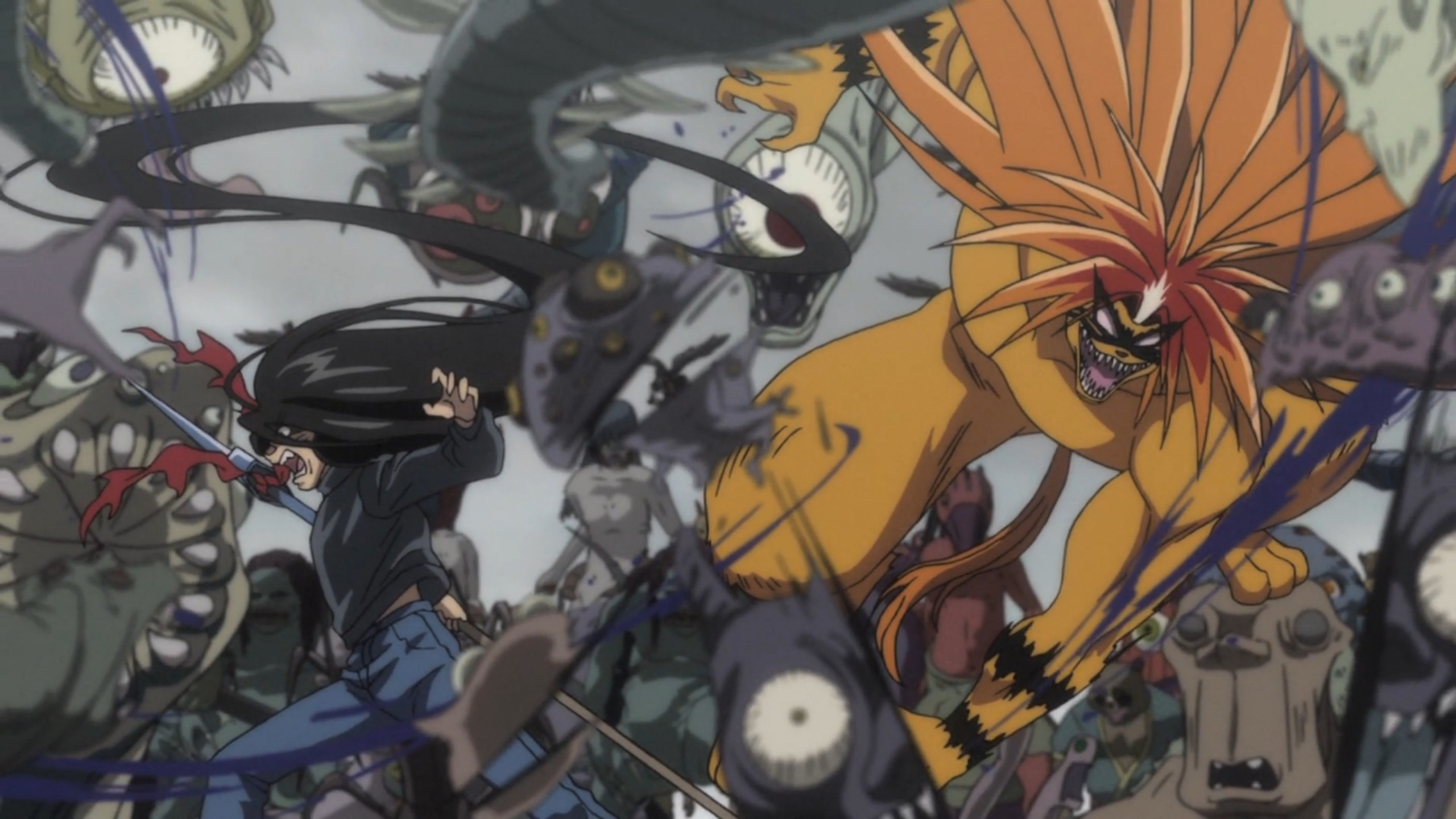 Based on the classic manga by Kazuhiro Fujita, Ushio & Tora is good old-fashioned supernatural anime at its best. Even better, the plot has progressed well beyond being a "monster of the week" serial. With well realized characters, an intriguing story, plenty of awesome monster battles, and a healthy dose of humor, the adventures of Ushio and his tiger-like stalker couldn't not be on our list!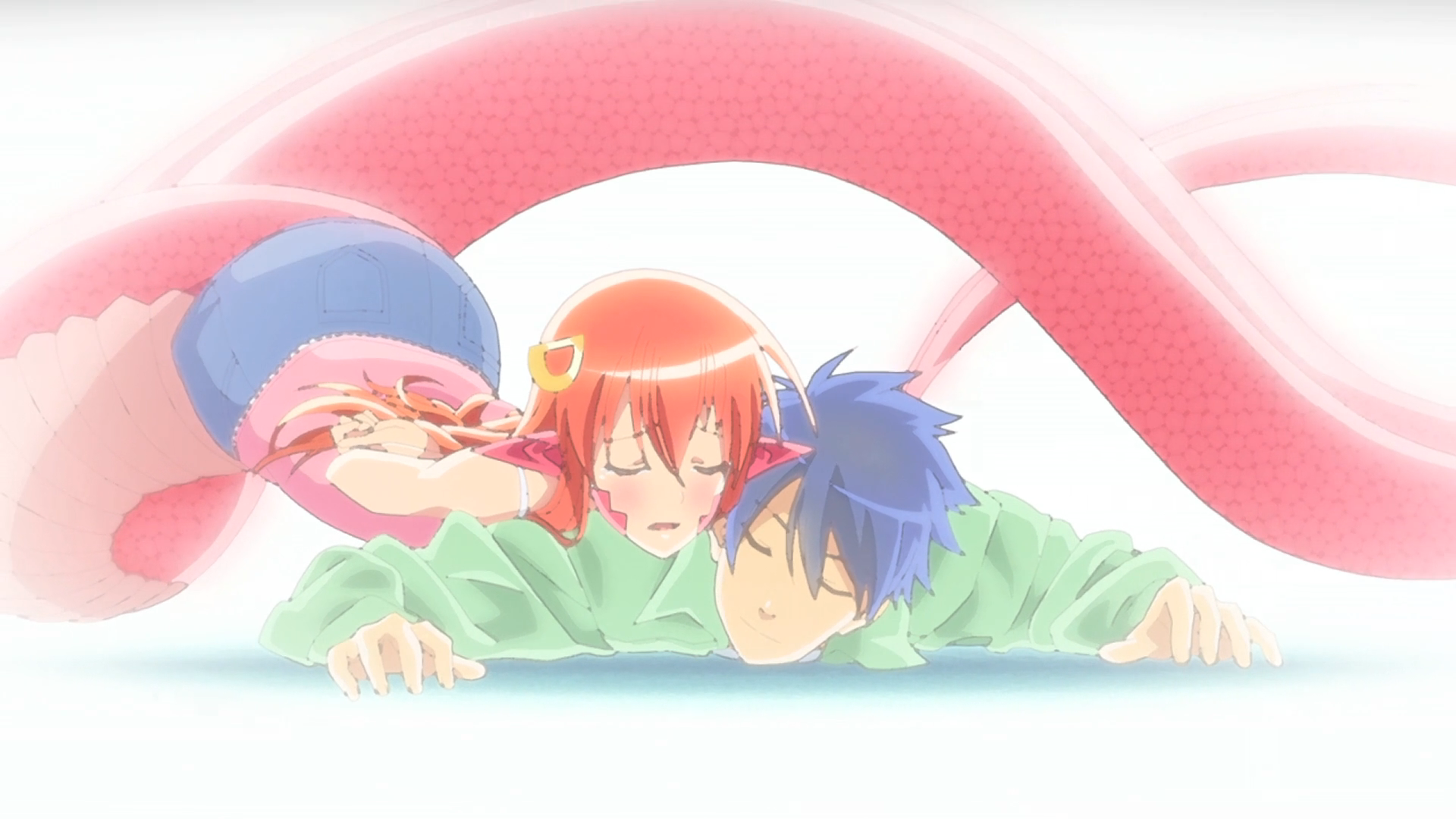 On the opposite side of the anime monster spectrum, we have this incredibly popular romantic comedy! Monster Musume: Everyday Life with Monster Girls follows Kimihito Kurusu, our exceedingly average protagonist, and the bevy of lovely monster ladies who are vying for his affections. While the series is rife with comedic hijinks, there are strong emotional connections between the characters underpinning the show that propels Monster Musume into something really special.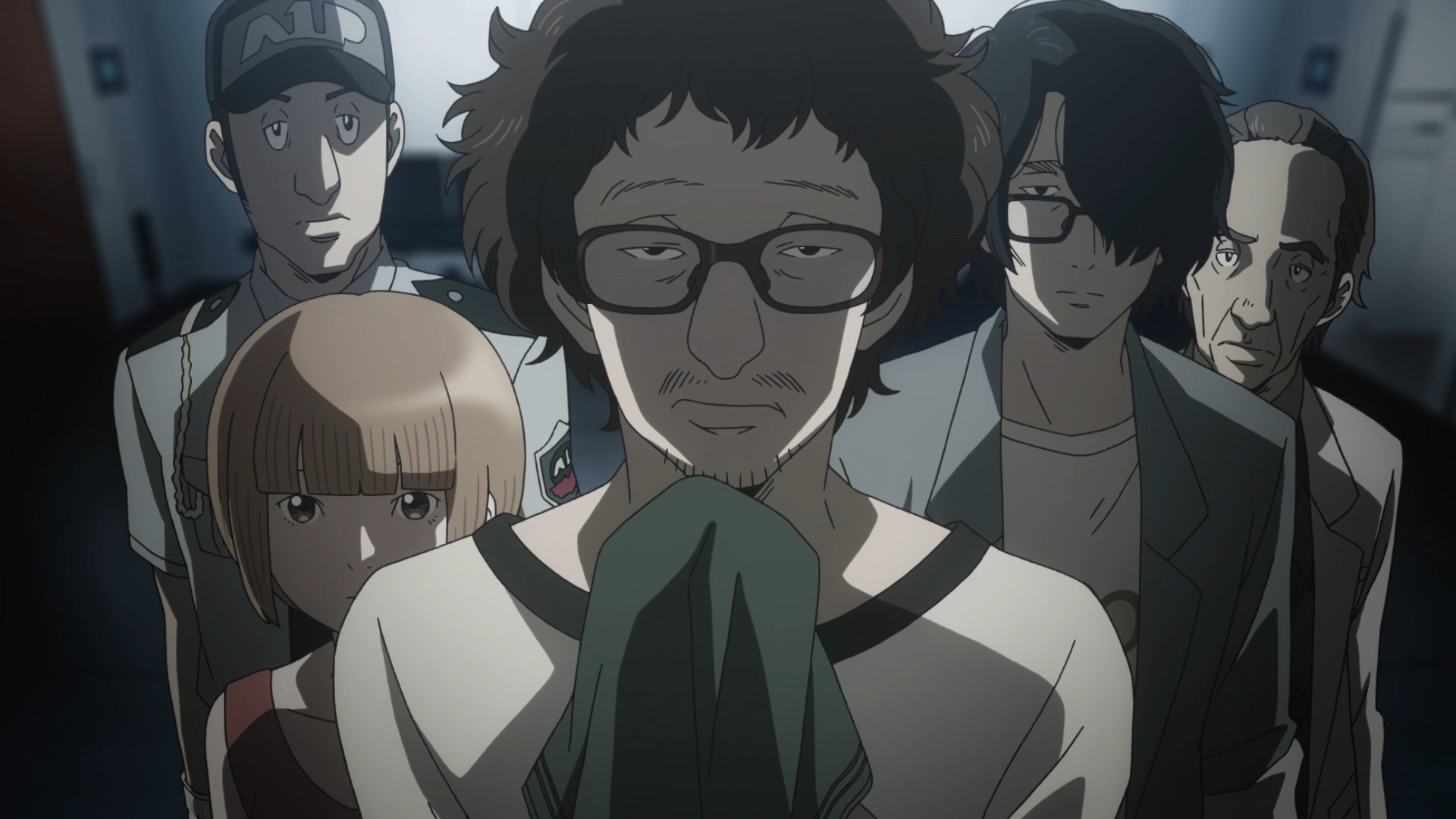 One of the newest shows on our list, the Perfect Insider is one of the most intellectually complex titles to come out in a while. While murder mysteries and genius programmers are nothing special for anime, the complexly written characters and the increasingly tangled web of interactions between them is anything but typical. Couple this with manga artist Inio Asano's excellent character designs, and it's no wonder that we consider this show the cream of the crop.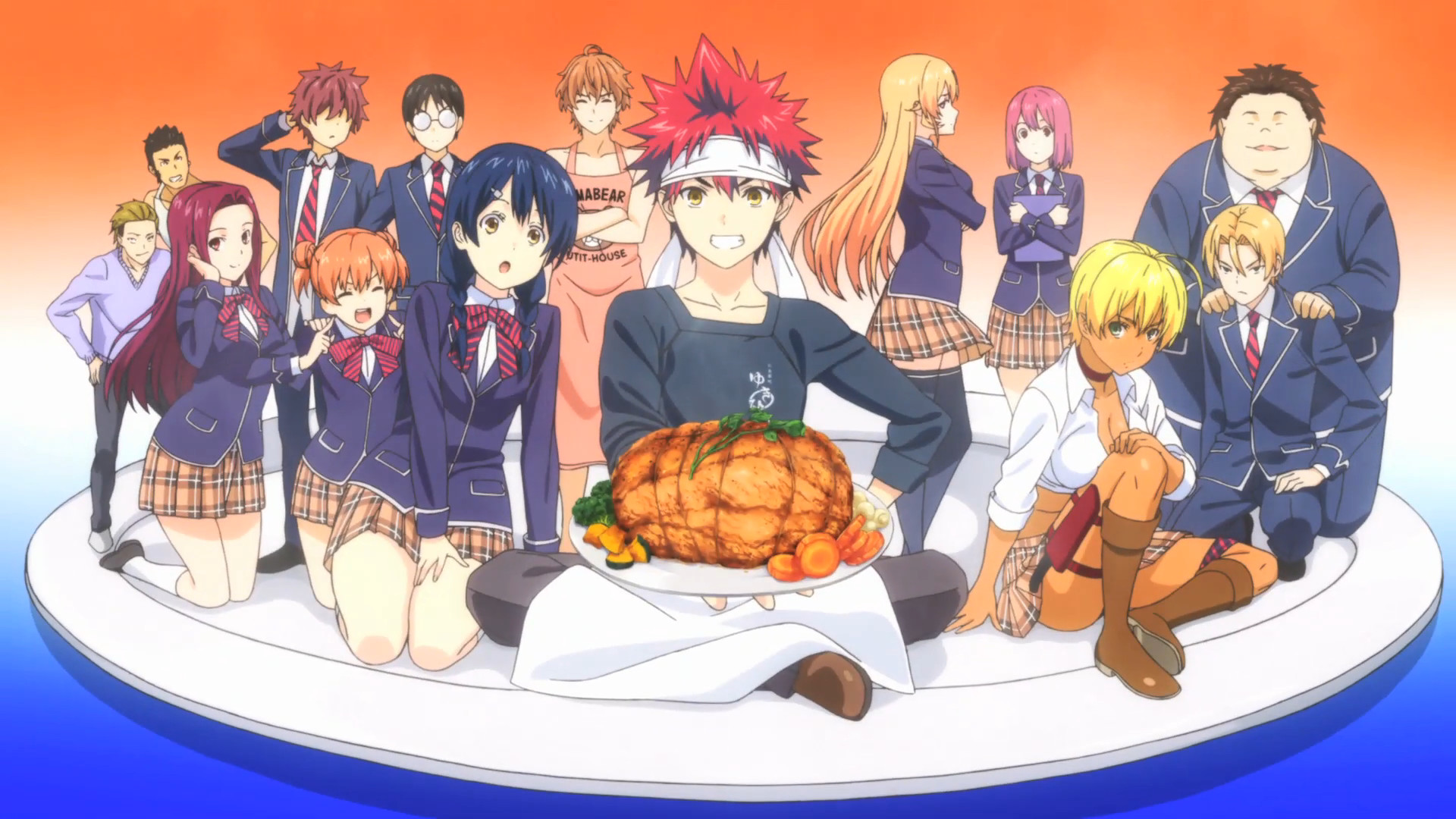 Few shows can merge shounen coming-of-age stories with absurdist humor as effortlessly as Food Wars! Soma's rise through Totsuki Academy features some of the most unique action sequences in recent memory, utilizing all manner of visual metaphors to portray how delicious a given meal is.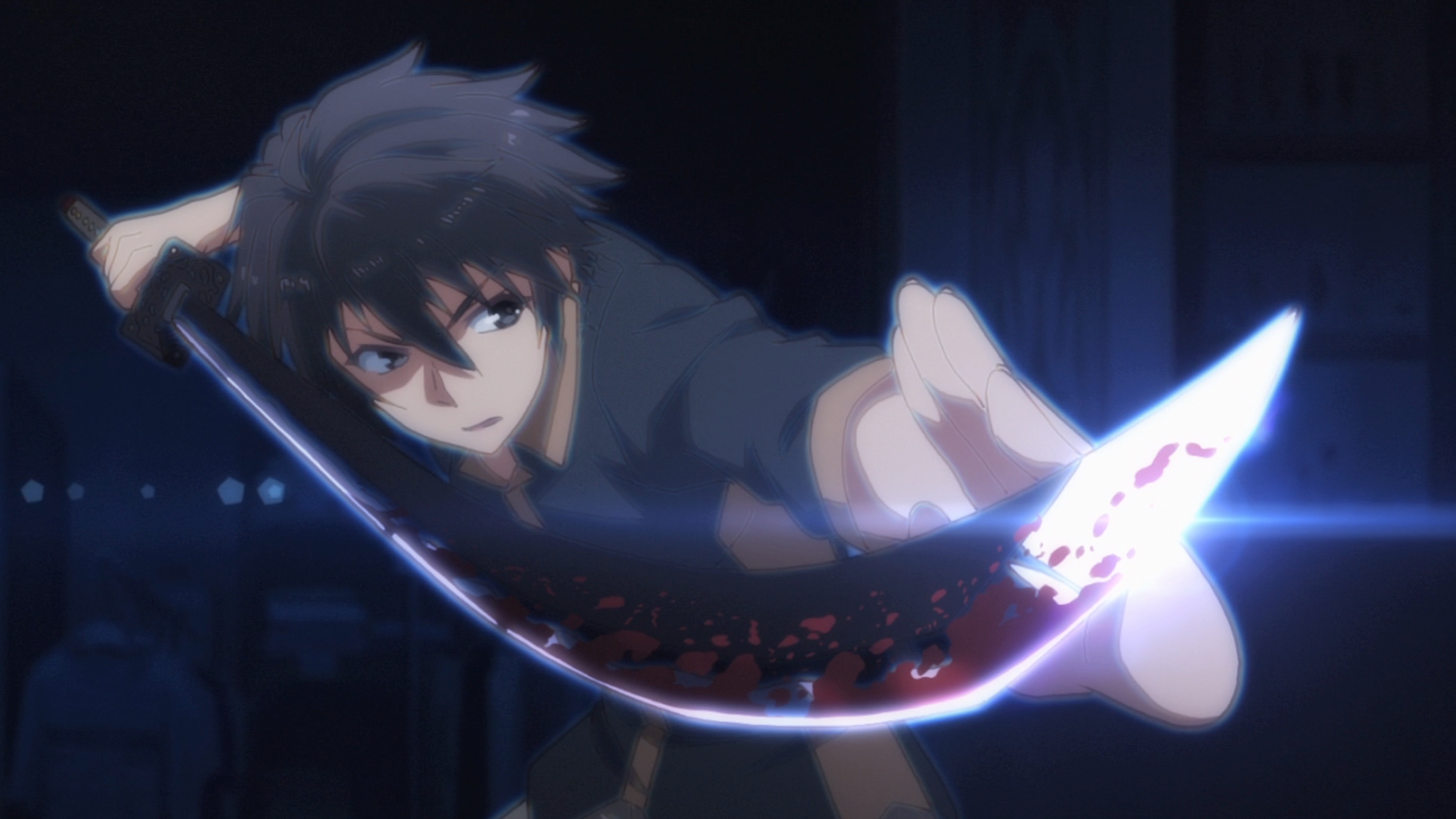 Another recent title, Chivalry of a Failed Knight follows Ikki Kurogane as he seeks to prove himself to his magical knight peers. The action scenes are expertly directed, but it's the charged interactions between Ikki and his roommate Stella Vermillion that truly set this show apart.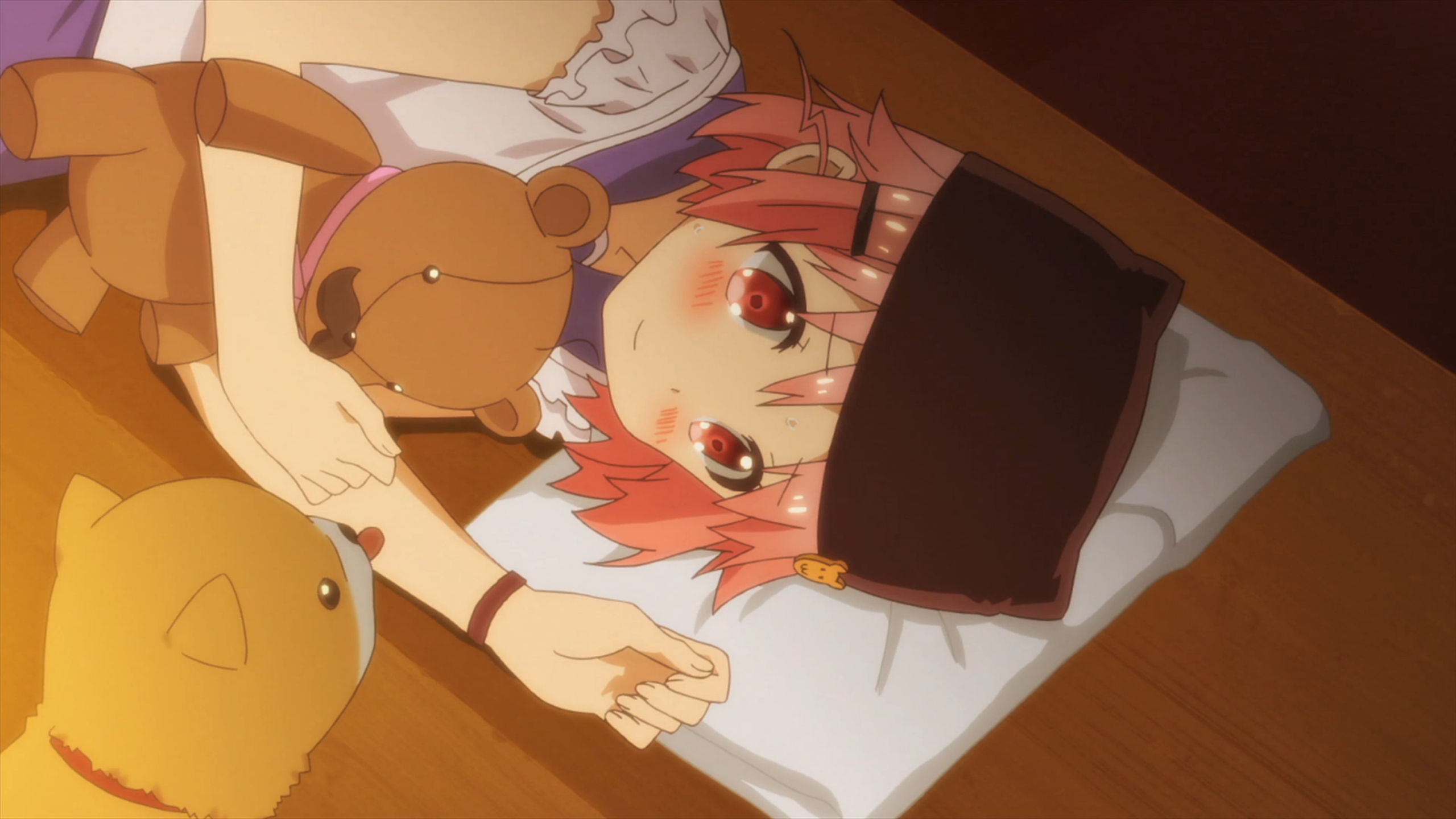 One of the best series of the year is also one of the most surprising. School-Live! seemed to be a fairly typical cutesy moe show… until the end of the first episode. We won't completely spoil the surprise here, suffice it to say that there's much more to this show than meets the eye! The virtuosic mixture of lighthearted and grim elements make this an incredibly memorable show among the many great titles of 2015.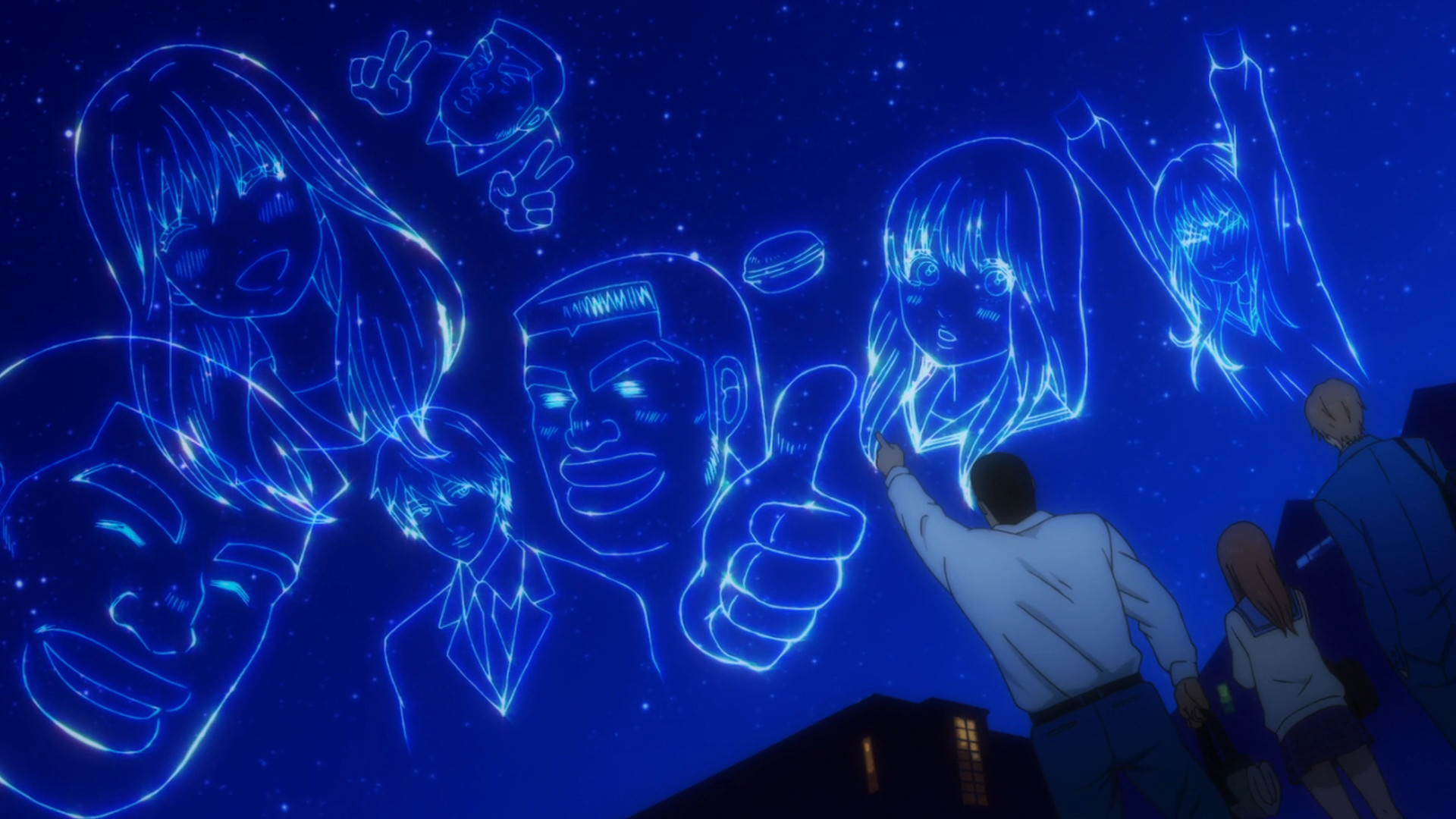 Certainly the sweetest show of the year, My Love Story!! also happens to be one of the best in general. Takeo and Rinko's story of young love is treated with such tenderness and humor, it will cause even the most macho of shounen fans to crack a dewy-eyed smile. This series is truly something special!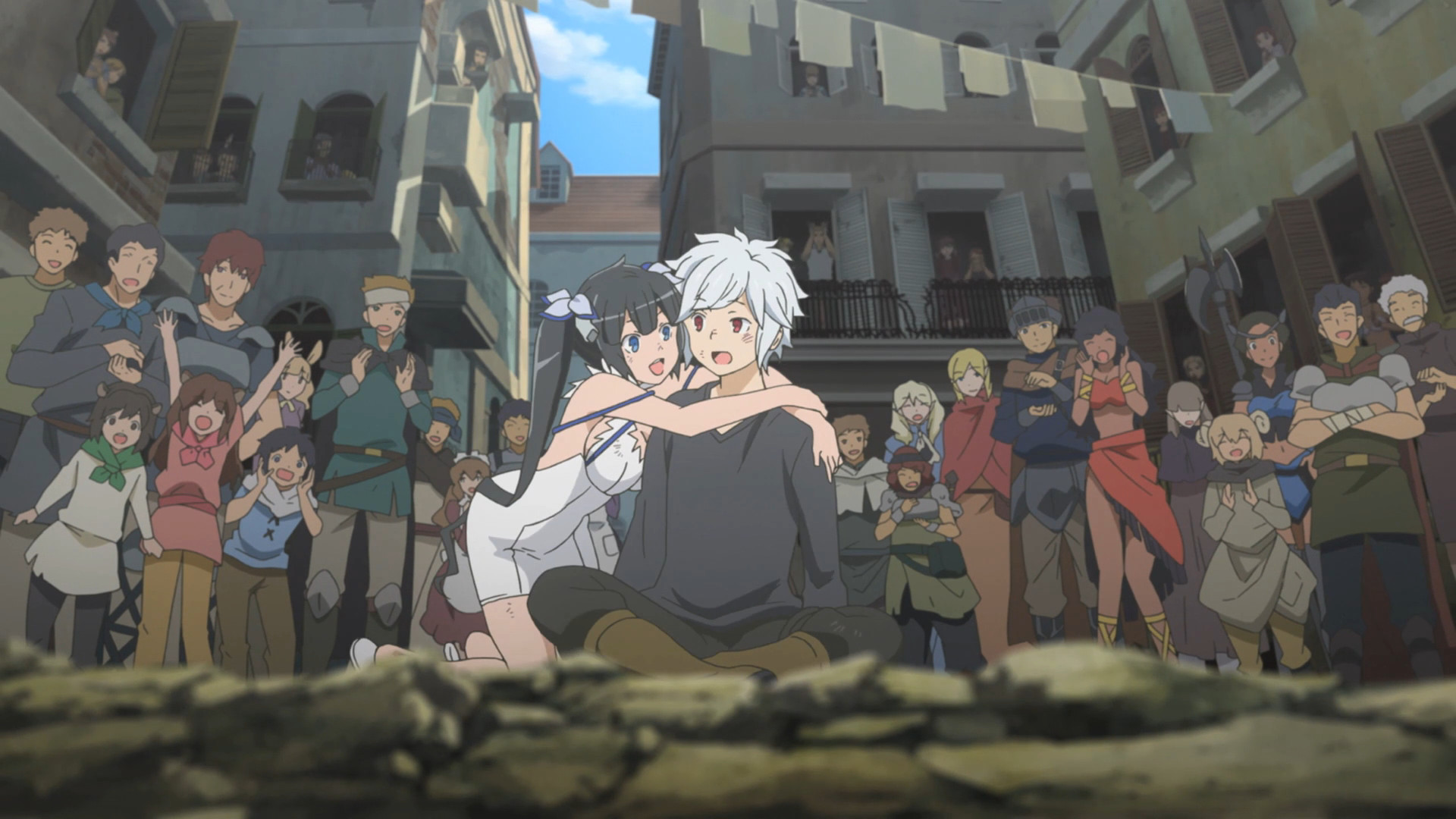 You didn't think we could leave this one out, did you? Is It Wrong To Pick Up Girls In A Dungeon? is not only an impressively long title, it is also an impressive anime series! Bell and Hestia's ascent from zero to hero proves to be a riveting tale for everyone who watched it. Writing, direction, acting, animation—every component of this show has been lovingly crafted to create one of the most exciting adventures of the year!
What Are Your Favorite Anime From This Year?
2015 saw a bunch of brand new titles. Tell us your own personal top 10 on Facebook, Twitter, and Tumblr!
*Though we do love our other 2015 titles like Gatchaman Crowds insight and My Teen Romantic Comedy SNAFU! Too!, we're only counting brand new series for this list, not renewed seasons or continuations.
Vote for Your Favorite!