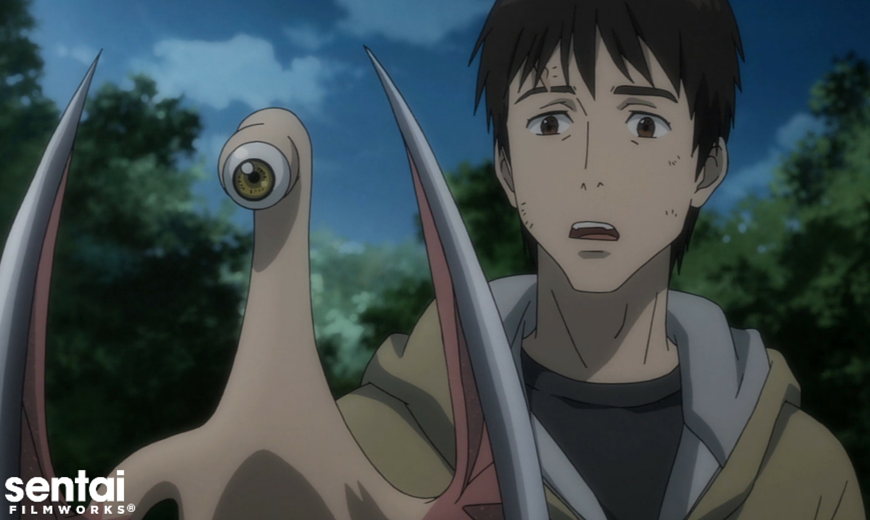 Tuesday New Releases: Arch Angels, Hatenkou Yugi, Parasyte -the maxim- Collection 2
---
Tuesday New Releases: July 5, 2016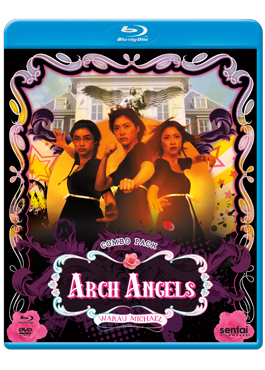 Rich? Need a place to keep your attractive but easily misled daughter? Then St. Michael's Academy is the school for you! Nestled on a remote island, it's the perfect place to keep your girl away from temptation as she learns about class, elegance, and refined tastes. Of course, that also makes S.M.A. "Hell on Earth" for a girl like Fumio, who'd rather go to Tokyo U. and eat junk food. Fortunately, Fumio soon finds two kindred spirits in the form of Kazune and Yuzuko, who also groove on cheap ramen and trashy novels. Unfortunately, a lot of weird stuff also starts to happen: the school is targeted by Italian kidnappers (or are they pirates?), the head nun goes a LITTLE crazy... and the girls gain superpowers. It only makes sense for our heroic trio to track down the villains and bring them to justice, right? Get ready for an educational experience like no other as the bad guys get schooled, schoolgirl-style in ARCH ANGELS!
Genres: Live Action
Rating: TV-14 [D,V]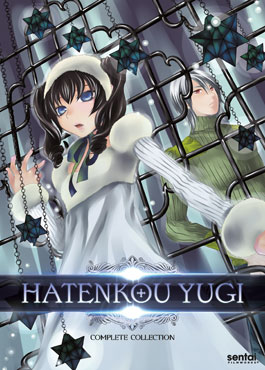 When most parents decide that their children need to see more of the world, they send their offspring on cruises or vacations. Rahzel Anadis's father simply kicks her out of the house with little more than the clothes on her back, the tiny hat on her head, and her stuffed bear with a blindfold. Being as resourceful as she is quirky, however, Rahzel quickly manages to recruit two tall, dark, and dangerous gentlemen as traveling companions. Well, tall and dark describes the oversexed Baroqueheat, while the moodier Alzeid is tall and pale. Though exactly how these brooding bad boys benefit from the arrangement is a bit less clear; especially since Rahzel spends the money they make performing perilous missions as fast as they've earned it. Could it be her endless optimism and quest for fun that has them bedazzled? Or is the connection something literally more magical? Whatever the reason, if there's an odd job to be done, the odds are that they'll take it in HATENKOU YUGI!
Genres: Fantasy, Shoujo, Romance
Rating: TV-14 [D,V]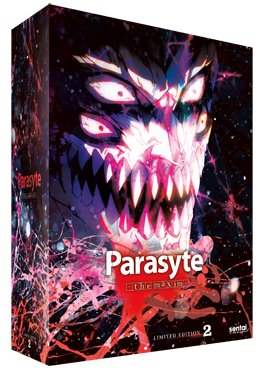 They seem like the perfect killing machines: taking the form of their latest victim as they move on to hunt their next meal, blending invisibly into chaos of human civilization. But as the human race becomes aware of the invaders, the rules unexpectedly change. Because, while the predators may be far more deadly individually, human beings hunt in packs… and no species in the universe has spent more time perfecting new ways to kill than man. As the military secretly mobilizes and a shadow war erupts, Shinichi and Migi find themselves trapped in the escalating purge. Born from a merging of both sides and yet belonging to neither, the best they can do is merely hope to survive as the lines between friend and foe cease to exist. The war between the planet's two apex species spills into the streets as human sheep reveal the wolves hidden inside in the apocalyptic second collection of PARASTYE- THE MAXIM!
Genres: Action & Adventure, Drama, Horror, Sci-Fi, Mature
Rating: TV-MA [V]