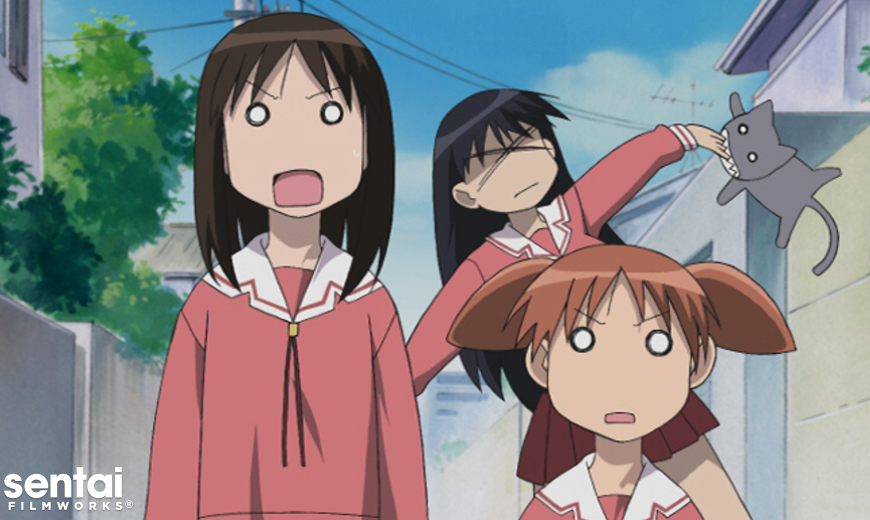 Tuesday New Releases: Azumanga Daioh and A Little Snow Fairy Sugar
---
Little fairies and girls with wacky school antics descend upon Sentai Filmworks this week with two new additions to our Sentai Selects line. First up, in A Little Snow Fairy Sugar, a young girl's kindness to a little creature ends up attracting even MORE little fairies into her life! Is it true that there's only so much cute a girl can handle? Last this week, but not least, we have the long awaited release of the classic anime comedy Azumanga Daioh. It's time to don your father cat hat, get your pigtails in place, and enjoy this crazy ride (provided you survive the trip there in Yukari's car!).
Which adorable adventure is coming home with you today?
Tuesday New Releases: May 3, 2016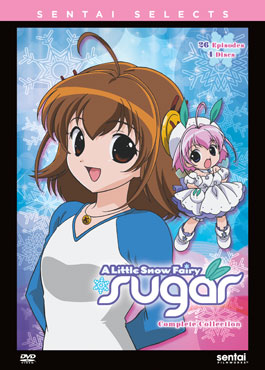 When young Saga offers a waffle to a small hungry creature in a fluffy outfit, she has no idea that the "creature" is Sugar, an apprentice fairy sent to Earth to find a "twinkle" as part of her test to become a full-fledged season fairy! Unfortunately, neither Sugar nor her two companion fairies, Salt and Pepper, have any idea what a "twinkle" is, but that doesn't stop them from moving in with the unusual girl who can somehow see them! And since none of Saga's friends can see fairies, they all think that Saga is acting really strange. As more and more season fairies keep arriving, Saga's bemusement turns into desperation. Can she find out what a twinkle is and help the fairies find one before she's drowning in fairy dust? The answers will surprise you in the hilariously sweet adventure LITTLE SNOW FAIRY SUGAR!
Genres: Comedy Fantasy Slice of Life
Rating: TV-PG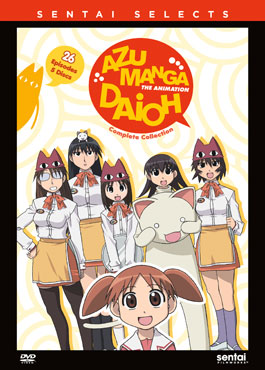 For the members of Miss Yukari's English Class, a typical day may be just a little unusual. Part of that's due to Miss Yukari herself, whose teaching style (and personal ethics) tend to be odd, improvisational and spontaneous, but her students are just as unconventional: There's 10-year-old Chiyo, still at the top of her class after skipping five grades, and her opposite Ayumu "Osaka" Kasuga, whose poor grades are surpassed only by her horrific skill at sports. Then there's Tomo, a competitive slacker who puts excessive energy into doing very little, and Koyomi, whose surprising maturity is compromised by a malevolent sense of humor. Tall, statuesque Sakaki's athletic exterior hides both unexpected shyness and a most unfortunate obsession with cats, while tiny Kaori's heart is mainly obsessed with Sakaki. They may all seem like perfectly normal girls on the outside, but even their most mundane activities magically become the most extraordinary adventures as they learn all about life, the universe and affairs of the heart in AZUMANGA DAIOH!
Genres: Comedy Slice of Life
Rating: TV-PG