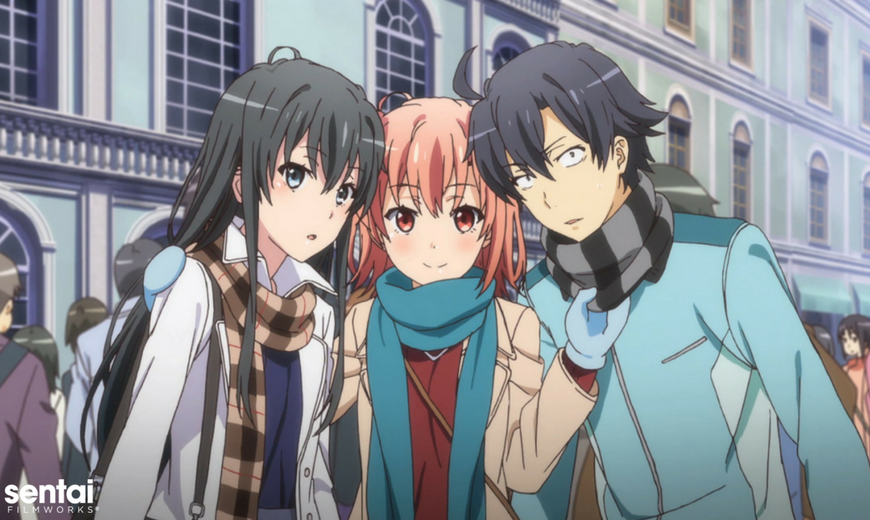 Tuesday New Releases: Cobra the Animation, My Teen Romantic Comedy SNAFU TOO!, Hello! Kinmoza
---
Tuesday New Releases: October 18, 2016
Although learning different languages continues to be an interest for Shinobu and her friends, the new school year brings unexpected difficulties. Not only is there always something new and different to distract them from their studies, but Alice and Yoko also are having trouble adjusting to being in a different class from Shinobu and Aya. Meanwhile, Karen isn't getting along at all with her new homeroom teacher, and it doesn't help that the teacher is having trouble figuring out how to make herself seem friendlier to her students as well. Craziness may ensue, but sometimes, all it takes is the right mutual experience to bring everyone together. While some of those experiences may not be as well-thought-out as others (like when Alice and Aya act like juvenile delinquents to seem more grown up), the gang's new adventures are certain to warm everyone's heart as the fun and friendships keep growing in HELLO!! KINMOZA!
Rating: TV-14
There may be stronger and more ruthless guns for hire in the universe, but when it comes to sneakiness, nobody out-sneaks the space soldier of fortune known as Cobra. Who else would change his face and wipe his own memories to hide from former adversaries, then replace his arm with the ultimate holdout weapon? Whether he's running from mechanical pterodactyls or trying to rescue a friend in need, Cobra never forgets the most important thing: scoring with pretty girls. Even though foiling the Pirate Guild, surviving avalanches, swimming with humanhead sharks and fighting the crystalline killer Crystal Boy are all likely to take a few years off his life, one can't argue with the fact that these missions tend to involve damsels in distress in various stages of undress! Get ready to blast off, rip-off, and face-off as the action explodes in COBRA THE ANIMATION!
Rating: TV-MA [D,S,V]
The stampede of recent events may have herded the awkward members of the Service Club into something closer to a real bonding, but the upcoming field trip to Kyoto threatens to reverse those tiny steps forward. Alongside a list of attractions to see, they'll also be taking along a lot of emotional baggage, and helping others with their personal and romantic issues may just cause the entire luggage rack to collapse. Between Hachiman's growing realization of how much he can manipulate others, Yukino's underlying battles with responsibility, and Yui's shifting needs and insecurities, the tenuous thread that holds their relationship together is more fragile than ever. Even as the path ahead is strewn with psychological traps, the feelings that each of them refuse to acknowledge may end up being the true pitfall in MY TEEN ROMANTIC COMEDY SNAFU TOO!
Rating: TV-14 [V]