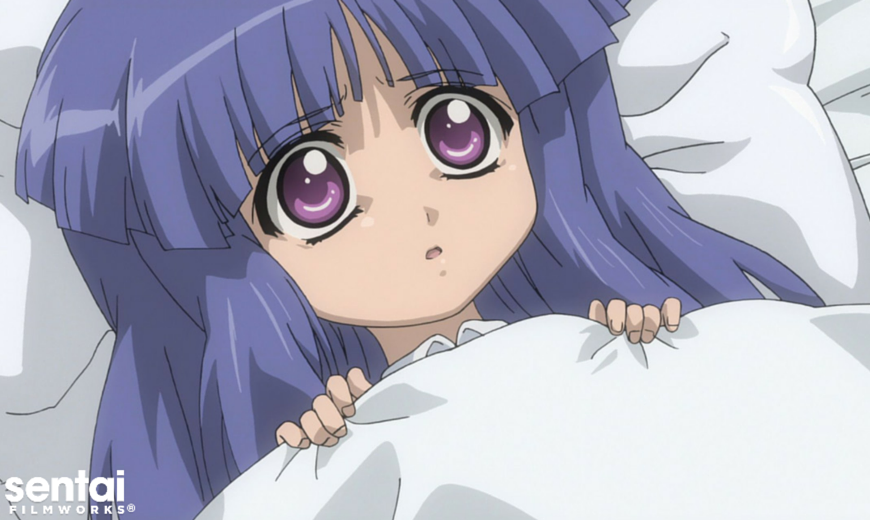 Tuesday New Releases: Log Horizon 2, Collection 2 and When They Cry Rei
---
Tuesday New Releases: July 26, 2016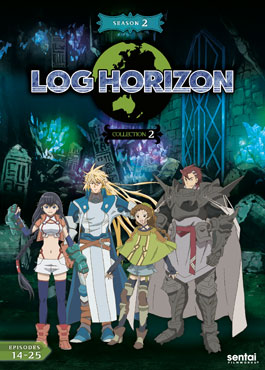 Having cleared the Abyssal Shaft, the members of the raiding party have returned to Akihabara to consider their next options. First, though, there's an unexpected lesson in history as the founder of the Debauchery Tea Party, the legendary Kanami, resurfaces with an extremely peculiar entourage and some even more stunning revelations about connections to the outside. But the ramifications of this will have to wait. With new political situations brewing between the Guilds, Shiroe sets Isaac to the task of training Maihama's knights while the younger members of Log Horizon are sent out on what should be a simple quest. Collecting the materials required to make a magic bag, however, becomes much more difficult when ogres and nightshades get involved! Fortunately, the junior team is about to get a jolt of fresh blood… in the form of a Vampire! The action escalates and the world gets even wilder in the second thundering collection of LOG HORIZON - SEASON 2!
Genres: Fantasy, Sci-Fi, Shounen, Comedy
Rating: TV-14 [L,V]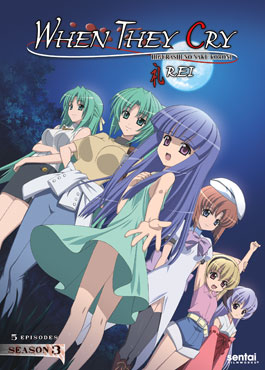 Having finally escaped the brutal cycle of madness and murder that transformed the town of Hinamizawa into a hell on Earth, Keiichi, Rika, and their friends are looking forward to simply being teenagers and living a normal life. But as strange things keep happening, it soon becomes apparent that fate hasn't finished toying with them yet. Especially when the incidents escalate dramatically, transitioning from relatively benign and even humorous… to lethal. Struck by a truck, Rika awakens to find herself in another reality, one where most of her friends are gone, yet other elements of her life that she'd previously lost are back. And in order to find her way back to the life she knows, she'll have to destroy something from this new life forever. No matter what... or who… she has to sacrifice. It's an all-new ordeal where every solution comes with a horrific price in WHEN THEY CRY - REI!
Genres: Mystery, Supernatural, Horror, Mature
Rating: TV-MA [V]