Tuesday New Releases: Parasyte -the maxim- Collection One, Sakura Wars, Rail Wars BLu-Ray
---
We've got three new releases for you guys today. For those of who you who are feeling nostalgic, we are proud to present Sakura Wars. It's time to add all 25 episodes of this series from 2000 to your Sentai Selects collection. Next up, for you "train" lovers, we have Rail Wars for its first ever Blu-Ray release. Last, but definitely not least, it's time to bring Shinichi and Migi home! Parasyte -the maxim- Collection One hits street date today. If you haven't already, order your copy of the limited edition Premium Box Set before they're gone forever.
Tuesday New Releases: April 5, 2016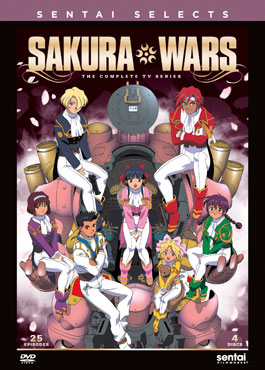 Young Aakura arrives in Capital City to fight for the Imperial Floral Capital Defense Force, but all she finds is a weird opera company preparing for a big performance. What's worse is that the ladies in the company won't let Sakura join in any of their Rheingold games. Can she win them over by unleashing her Spirit Energy? Based on the video game that took the world by storm, Sakura Wars TV brings you even more of the beautiful warriors made popular in the original Sakura Wars. Follow Sakura as she joins the fight of her life. Will she ever be accepted? Does the world have a chance against the evil Wakaji and the mysterious Crimson Lady? Can everyone learn their lines before opening night?!!
Genres: Action & Adventure Sci-Fi Shoujo
Rating: TV-PG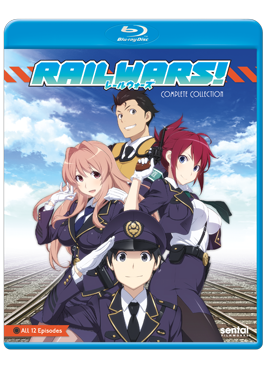 All train fanatic Naoto Takayama has ever dreamed of is becoming an engineer, but when he finally makes the grade and scores a trainee position with the JNR, his ambitions are totally derailed. Now, instead of the big front cab of his dreams, Naoto's stuck in the security division working with a squad of gorgeous girls and escorting pretty idol singers. Oh, what a nightmare! Okay, so there are the occasional bomb threats, thieves, and members of the rogue railway privatization group RJ to deal with, but that's what trigger-happy harpy Aoi and Sho, the squad's only other male member, are for. And if Naoto's one-track mind could just see the light at the end of the tunnel, he might realize that he's already on an express train to paradise with multiple lovely cabooses. Will getting railroaded take on a whole new meaning? Find out as everyone gets off on the wrong side of the tracks in RAIL WARS!
Genres: Action & Adventure Comedy Shounen
Rating: TV-MA [D,S]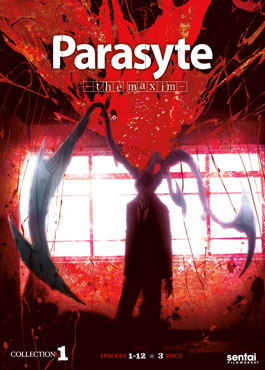 It's the ultimate nightmare. One minute Shinichi Izumi is a normal teenager asleep in his bed. The next he's been infected with a deadly parasitic organism determined to devour his brain and turn his body into the planet Earth's new apex predator. But Shinichi partially foils the attack and, instead of being consumed, finds that the creature known as Migi has taken the place of his right hand. Now forced to share the same body, the two must become unwilling allies. Migi isn't the only one of his kind, and unless human and parasyte work together, they'll both be killed as abominations. Prepare yourself for a horrifying new world where the survival of the fittest and the survival of the human race are no longer the same thing. Monsters lurk behind every corner and every face as the human race becomes prey in PARASYTE - THE MAXIM!
Genres: Action & Adventure Drama Horror Mature Sci-Fi
Rating: TV-MA [V]
Which adventure is coming home with you today?