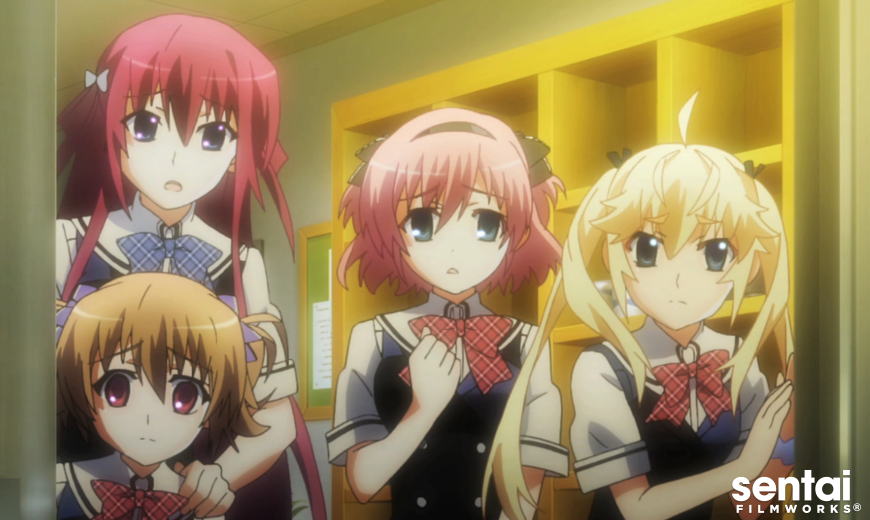 Tuesday New Releases: The Fruit of Grisaia and Strawberry Marshmallow
---
Cute girls doing cute things, and cute girls doing... interesting things. Whether you're into secrets or strawberries, this week's new releases from Sentai Filmworks has you covered.
Which home video release have you been looking forward to?
Tuesday New Releases: May 10, 2016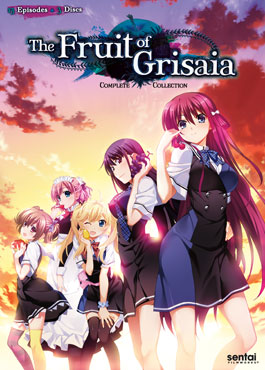 Yuji Kazami thought that all he wanted was to attend school like a normal teenager, but Mihama Academy is nothing like the places of education he's dreamed of. And it's not just that Mihama seems eerily like a prison. There are also only five other students, and all five of these girls seem to have special reasons for having been placed in this institution. Sachi Komine, who always wears a maid outfit and seems to be compelled to carry out any order given her. The unsettling Makina Irisu, whose parents are tied to Japan's shady underworld. Michiru Matsushima, a combative girl afflicted with dual personalities. Car and motorcycle obsessed Amane Suou. And Yumiko Sakaki, whose "welcome greeting" to Yuji involves the deadly use of a box cutter. Of course, Yuji himself has his own dark secrets, as one of his new fellow students may be the next deadly target on his own hit list in FRUIT OF GRISAIA!
Rating: TV-MA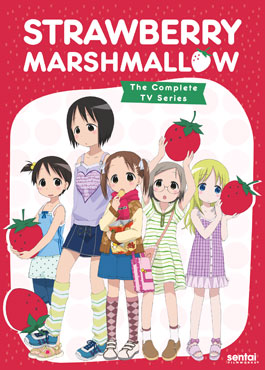 Nobue Itou may be attending college, but her real lessons come from dealing with her 12-year-old sister Chika and her equally adorable friends. There's Miu Matsuoka, the troublemaking girl next door who's never found a diabolical plan that she wasn't willing to hatch. Then there's the perplexing Ana Coppola, who was born in England but has lived in Japan for so long that she's forgotten most of her English and is unsuccessfully attempting to re-learn her British heritage based on some rather erroneous assumptions. After those two handfuls, shy, sensitive Matsuri Sakuragi should be a welcome dose of normality, but unfortunately Matsuri is also incredibly gullible. And then there's Chika herself, who's actually the most mature and sensible person in the Itou household… which comes in handy when her older sister attempts to raid Chika's savings in order to buy cigarettes! Get ready for a cute overload so intense that it can be used as a deadly weapon when slices of everyday life get whipped to frothy perfection in STRAWBERRY MARSHMALLOW!
Genres: Comedy Slice of Life
Rating: TV-14 [D]