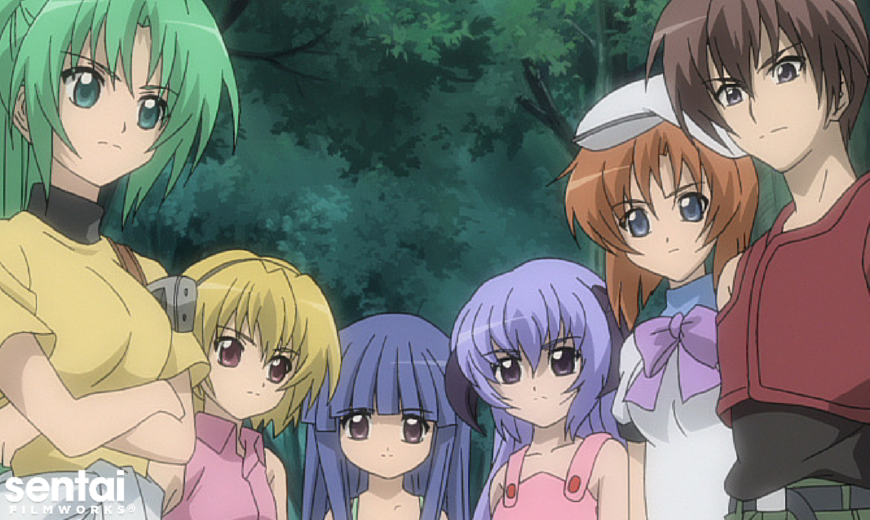 Tuesday New Releases: When They Cry Kai and Log Horizon 2 Collection 1
---
It's the Tuesday of second seasons: This week, we're proud to release When They Cry Kai, the second season of When They Cry, aka Higurashi. This week also marks the release of the long-awaited Log Horizon 2, Collection 1. Back to that database we go, then!
Tuesday New Releases: May 31, 2016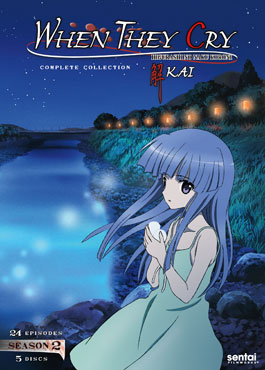 The first wave of madness that consumed the town of Hinamizawa in 1983 may be finished, but the nightmare is far from over as the time loops that have ensnared the populace continue to wreak carnage and mayhem. As the survivors struggle to cope with the lethal aftermath, the annual cycle of betrayal and murder continues, and only Rena-ironically spared as she was safe in jail after her arrest for her part in the bombing and massacre-may hold the keys to unlocking the mystery. Get ready for a grim post-mortem as Mamoru Akasaka and Officer Oishi dig into the past to solve the hidden secrets of the Great Hinamizawa Disaster, while Keiichi, Rika, Satoko and the others fight to stay alive as the nightmarish Curse continues in WHEN THEY CRY - SEASON 2!
Rating: TV-MA [V]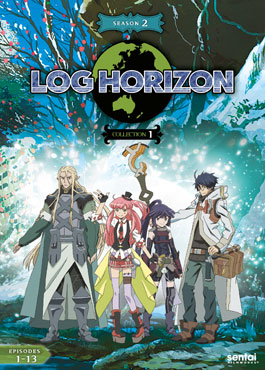 It's been six months since the event that trapped thousands of players in the online game world of Elder Tales and the situation is far from secure. The People of the Land are engaged in open warfare against the Goblin armies of Zantleaf. Minami spies are infiltrating the populace. And even with the support and guidance of the Round Table Alliance, the cost of sustaining the city of Akihabara is causing the entire infrastructure to teeter on the brink of collapse. With winter coming, Shiroe and his companions are forced to consider their options. Should they stay in Akihabara and attempt to weather the oncoming storm? Or should they gamble on missions to other portions of the world in search of new sources of valuable treasure? The launch of another series of raids will test old alliances while new ones are forged, as the adventure continues in the second season of LOG HORIZON!
Rating: TV-14 [L, V]