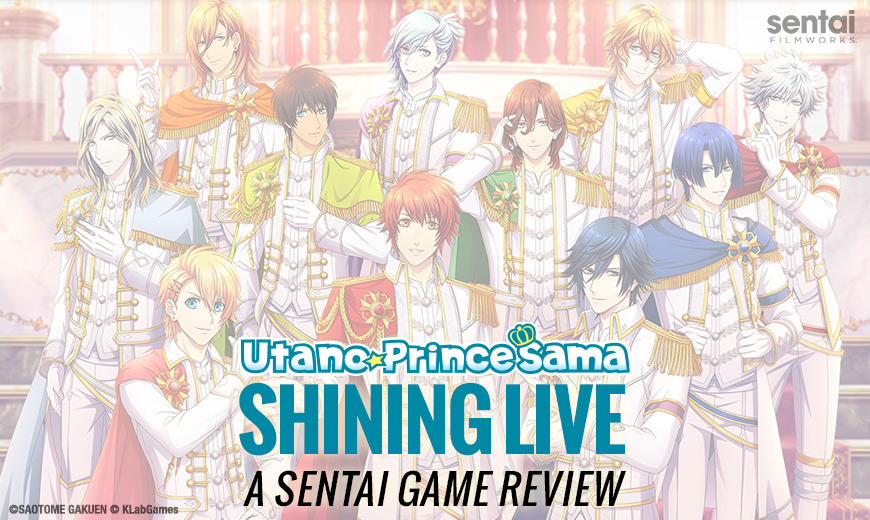 Utano☆Princesama Shining Live — A Sentai Game Review
---

Calling all Uta☆Pri fans! In case you haven't heard, Utano☆Princesama Shining Live is available stateside, and that means you can tap, slide and swipe your way to stardom alongside your favorite idols in this awesome rhythm game.
Wondering if Utano☆Princesama Shining Live is right for you? Wonder no more, because we downloaded the game and gave it a test drive to find out. Sit back, relax, and enjoy our review of this star-studded mobile game!
The Game
Shining Live is, of course, a rhythm game, and the bulk of the gameplay takes place during "Live Shows". Your goal is to help the various boy bands of Uta☆Pri perform well on a live stage by tapping, swiping and sliding in time with the notes indicated on your screen. The better you perform, the higher your score and the more rewards you receive.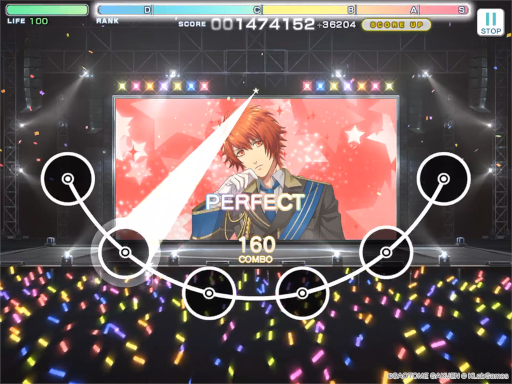 The game isn't as simple as just keeping time with the music, though. You need to level up various idols in order to achieve the highest scores, and there's a bit of a learning curve to Shining Live's fast-paced mechanics. Once you master the different kinds of notes that the game throws at you and how best to construct an idol team, the game really opens up so you can get into the music.
It is with rhythm games as it is with singing on a stage: Practice indeed makes perfect.
Music obviously plays a big part in the Uta☆Pri franchise, and fans will be delighted to hear their favorite tracks from other Uta☆Pri games and the anime series repackaged for Shining Live. We couldn't help but tap our feet along with the tunes as we played, and we hummed them under our breath as we cleared Live Shows and unlocked new tracks for the idols to perform. Which brings us to…
The Idols
All your favorites from ST☆RISH and QUARTET NIGHT are present in Shining Live, and each member is ready and eager to perform their heart out just for you. Is there a particular idol you love the most? Perfect! You get to select your favorite and interact with him on your home screen, where he can provide you with encouragement as you play. You can even take pictures with your favorite idol using the game's AR photo feature in Camera Mode!
But that's not all the idols can do. At the start of a Live Show, you choose which idols will perform your chosen song. Different combinations of idols yield different results, so it's important to pay attention to each idols' leader skills and compatibilities.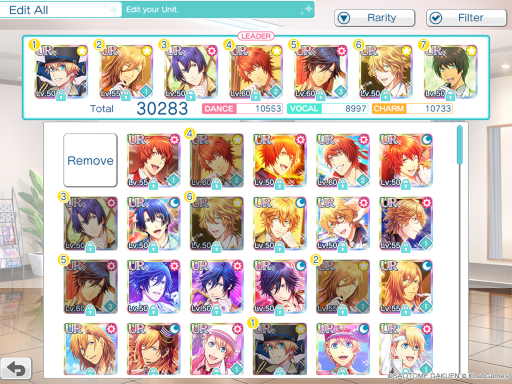 And what would a concert experience be without regular costume changes? Shining Live's Photo Shoot feature introduces a gacha element to the game, allowing players to win character cards that unlock new clothing and Live Show team choices. This randomized element keeps you coming back as you try to collect all of the different character cards, and it provides a feeling of customization to the experience, too.
Play Utano☆Princesama Shining Live Today!
With so much to do, it's no wonder Uta☆Pri fans love playing Shining Live! From interacting with your favorite idol to helping them bring down the house during a Live Show, there's so much to do and see in Shining Live that Uta☆Pri fans will have no shortage of content to discover. The game truly is a must-play for fans of the Uta☆Pri series (and for rhythm game and idol anime enthusiasts in general).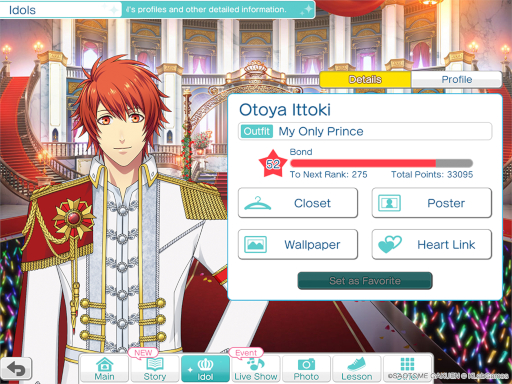 Eager to start playing? You can find Utano☆Princesama Shining Live on the Apple and Google Play stores. We wish you luck as you have fun with your favorite idols!
Want to see your Uta☆Pri husbando in all their animated glory? Stream the Uta☆Pri anime on HIDIVE today!