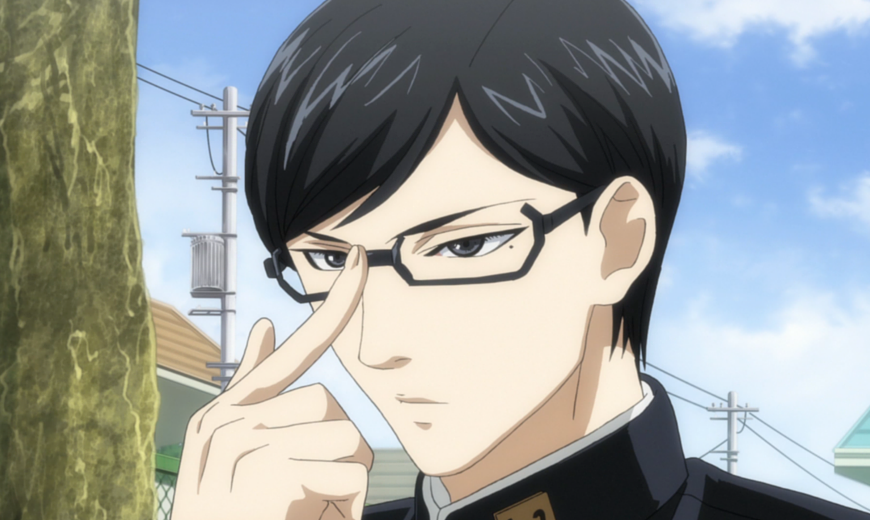 Wear Your Favorite New Shows and More Thanks to Sentai Filmworks and Ripple Junction Partnership
---
New Anime Apparel to Bring Flying Witch, Haven't You Heard? I'm Sakamoto, and More To Your Wardrobe
HOUSTON, TX, and WEST CHESTER TOWNSHIP, OH, JULY 28, 2016 – Sentai Filmworks, a leading global anime licensor, and Ripple Junction, one of the nation's leading developers of pop-culture apparel, will partner to bring a new line of high-quality merchandise to mass market and specialty retailers across the country, including leading pop-culture apparel giant, Hot Topic. The new line of merchandise will feature hit titles from the Sentai Filmworks catalog like My Love Story as well as titles from the Spring 2016 lineup, including Haven't You Heard? I'm Sakamoto, Onigiri, Flying Witch, Bakuon!!, and RIN-NE.
This partnership marks the second time Sentai Filmworks and Ripple Junction have joined forces. It follows Ripple Junction's successful rollout of Sentai fan-favorite styles for Is it Wrong to Try to Pick Up Girls in a Dungeon?, Akame ga Kill!, Parasyte –the maxim-, and No Game, No Life, including the latter's best-selling "I Heart Humanity" tee. The rollout included exclusive Hot Topic styles, online and in-store distribution, including to popular online retailers like ThinkGeek.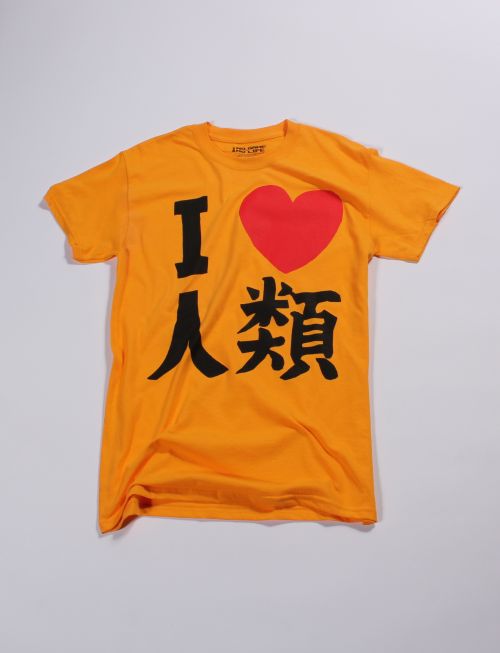 Ripple Junction's initial merchandise partnership included the best-selling "I Heart Humanity" t-shirt, inspired by the design of the main character Sora's outfit from the popular Sentai Filmworks title No Game, No Life.
"Sentai Filmworks houses such a unique roster of imaginative, entertaining anime titles," says Neil Hoynes, President, Ripple Junction, "It's truly exciting to be working alongside them to develop high-quality, fresh, and fun apparel. Anime fans are in for something special."
The upcoming line of Sentai Filmworks' and Ripple Junction apparel will deliver something for lovers of moe, magic, monsters… and even motorcycles.
"Anime apparel helps the fans feel closer to their favorite shows," says John Ledford, CEO, Sentai Filmworks, "This partnership with Ripple Junction allows us to make creative, high-quality products easily accessible to the fans."
The new Sentai Filmworks and Ripple Junction merchandise is anticipated to land in retailers for the 2016 holiday season. For more information on the upcoming new anime apparel releases, follow Sentai Filmworks and Ripple Junction on social media.
About Sentai Filmworks, LLC
Sentai Filmworks is a leading global supplier of anime and official anime merchandise, distributing and curating one of the industry's most diverse libraries of top trending and classic titles. Offering thousands of hours of content across both traditional and digital platforms, Sentai is dedicated to bringing captivating stories and iconic characters directly from Japan. With hit series that include Parasyte –the maxim–, No Game, No Life, Food Wars!, Is it Wrong to Try to Pick Up Girls in a Dungeon?, and Akame ga Kill!. Sentai's catalog continues to grow with new favorites like Himouto! Umaru-chan and Monster Musume: Everyday Life with Monster Girls, as well as classic anime series such as Legend of the Galactic Heroes. For more information, visit www.sentaifilmworks.com.
About Ripple Junction
Ripple Junction is a globally recognized designer and developer of premier licensed products. For over 20 years, the company has produced quality, creative products that celebrate film, television, rock & roll, anime, science fiction, video games, and everything pop culture. Ripple Junction merchandise is sold at all major mass retailers, department and specialty stores, independent retailers, and online. For more information, visit http://www.ripplejunction.com.