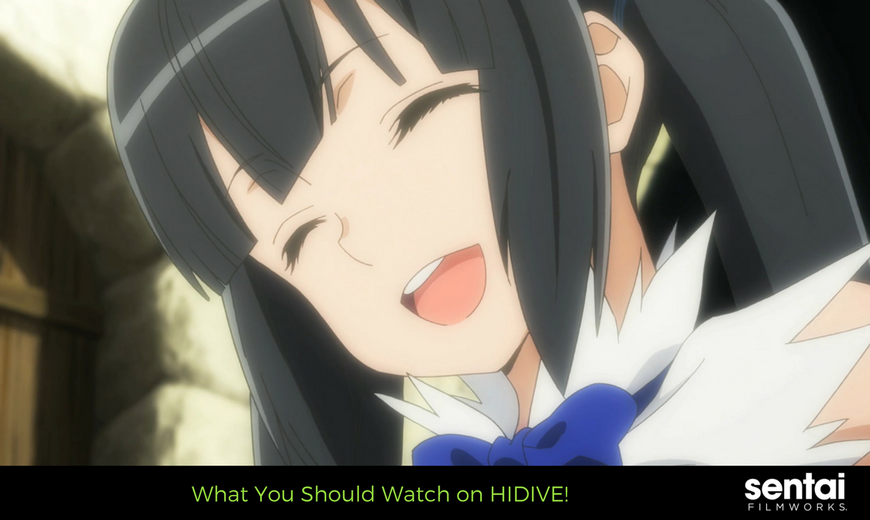 What You Should Watch on HIDIVE!
---
It's always hard to curate your watch list with new simulcasts coming out each season and the latest Sentai Filmworks English dubs being added to HIDIVE. We thought what better way to help our fans by making a must-watch list for those who have a HIDIVE account. Without further ado, here are some of our favorite shows that you should check out.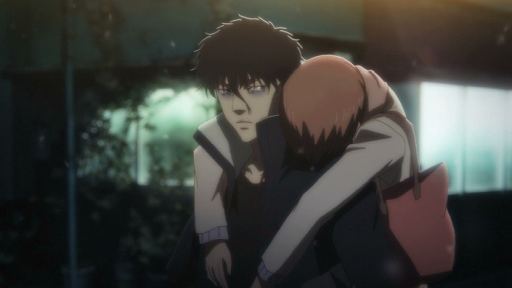 DEVILS' LINE
An action-horror series with a little romance thrown into the mix, the story centers around Tsukasa and Anzai as they fall in love and battle Anzai's bloodthirst for her blood. Things get interesting when they both start to uncover a shadowy underworld that wants a battle between devils and humans. HIDIVE will also be having a DUBCAST edition of the series, which means you only have to wait two weeks for a new English dub episode!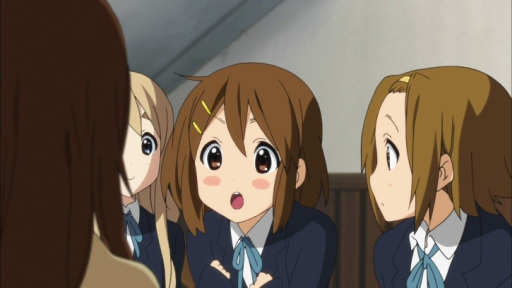 K-ON!
A series defined by its cute-girls-doing-cute-things genre and seen as one of KyoAni's most beloved works, K-ON! follows Yui as she is lured into joining the Light Music Club with tea and snacks. Focusing on its character relationships and overall atmosphere, the show does a great job of highlighting adolescence and the trials that come with following your dreams. The detailed animation and quality writing allow the show to shine on its simple premise of cute girls doing cute things.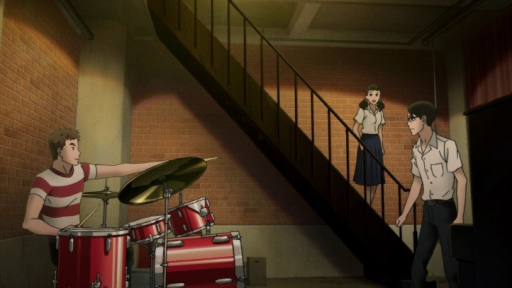 Kids on the Slope
Opposites attract with Kaoru, the straight-laced student who doesn't seem to talk anyone, and Sentaro, the chronic bad boy whose extraverted personality helps Kaoru come out of his shell and gets him to play jazz music with him. The storytelling is exquisite as it focuses on the characters motivations and uses the '60s political climate as a backdrop to expand on their coming-of-age storylines. With a lot of heart, it's a charming slice of life and a Sentai Filmworks English dub!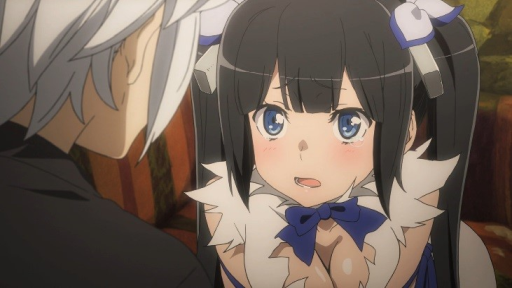 Is It Wrong to Try to Pick Up Girls in a Dungeon?
Bell Cranel is part of the Hestia familia and dedicates himself to becoming stronger so he can support her. Through his trials and tribulations, Bell meets a wide range of characters, from the calm beauty Ais to the mischievous Lily, that allows him to grow as a character. The series is endowed with great animation, a well-paced storyline and action scenes that keep us on the edge of our seat! Also, an English dub is available!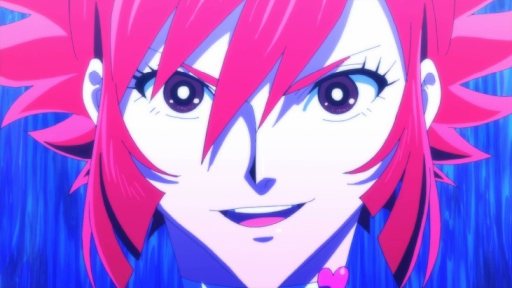 Cutie Honey Universe
A throwback to the '70s, Cutie Honey Universe is a reboot of its predecessor Cutie Honey. The series has a lot of Easter eggs for those who are in love with magical girls genre. From her catchphrase to her transformation, it's a delight to see what started it all for the genre. Reconnect with the salacious Honey Kisaragi as she transforms her android body into stylish disguises, each with their own unique ability. She battles it out with the nefarious Panther Claw organization but not without some casualties.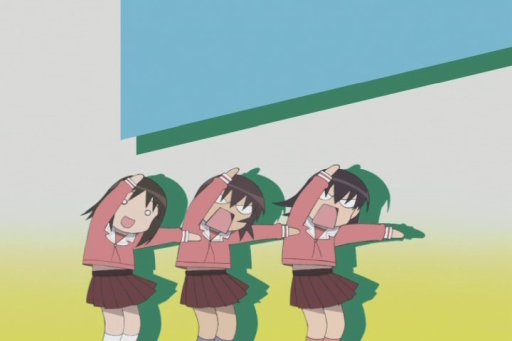 Azumanga Daioh
A hilarious classic comedy that will have you laughing the entire time. The show centers around a group of high school girls, their teachers and family as they go on with their everyday lives in Japan. There is no real center conflict except the mundane daily tasks, but the series is anything but boring. From Chiyo's hijinks to Yukari's horrible driving skills, life takes an unexpected turn when this comedic cast is on screen!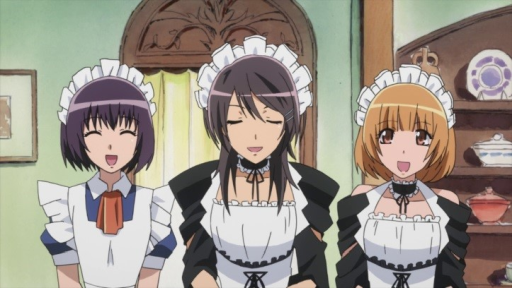 Maid-Sama!
Misaki is the class president, has excellent grades, and works at a maid café? The first female president in a majority male school has its dilemmas, but things get worse when Kei (her rival) finds out her secret! This series isn't your average shojo, with Kei being the understanding male romance lead and tries his best to support his leading lady. The two talk out their differences and learn to love each, but that doesn't mean there aren't some hilarious misunderstandings.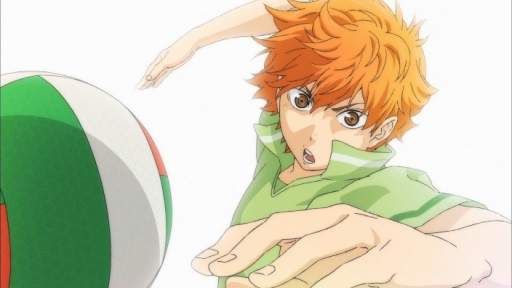 Haikyu!! Season 1 and Season 2
A sports anime that has won the hearts of fans everywhere (including ours). Hinata wants to become the best volley player and won't let his short stature stop him. This is a story about pursuing your dreams and allowing nothing to stand in your way. We fell in love with the way the characters engage with one another and the relationships that are at the heart of it all. This series will leave you with a smile and a wholesome sense of satisfaction.
All the Anime!
We couldn't name ALL the anime on HIDIVE. Make sure to check out more titles and Sentai Filmworks English dubs on their website! What's your favorite Sentai dub? Tell us by tagging @sentaifilmworks on Twitter and Facebook!