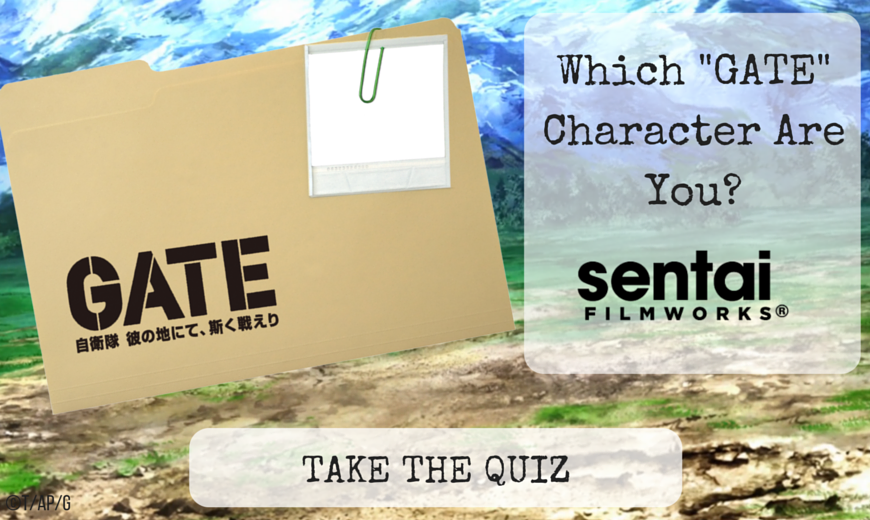 Which GATE Character Are You? [Quiz]
---
GATE began airing during the Summer 2015 season, and it has taken us on the most amazing ride. With masterful storytelling, well-rounded characters, and gorgeous design, GATE has blown the expectations of what is expected from anime.
GATE - The Story Thus Far
The story follows Yoji Itami, a seemingly lackadaisical self-proclaimed otaku. One day, a mysterious gate appears in the middle of a busy Japanese shopping district, and as a crowd gathers, a sudden an onslaught of monsters and soldiers charge from the other side.
Itami and his squad are sent on a mission through the gate, and the other world they find themselves in is completely foreign, yet oddly familiar. With elves, mages, dragons, princesses, cat girls, and Goth-loli clad demigods, Itami (and fans of the show) still have a lot to learn about the world on the other side of the gate!
Which GATE Character Are You?
Are you an Itami or a Rory Mercury? Take the quiz and share your results with us on social!
Watch GATE on Anime Network Online or Hulu!
Full episodes of GATE are available for streaming from Anime Network Online and Hulu! Don't miss a second of the action, and follow us on Facebook, Twitter, Google+, or Tumblr for news about the home video release.