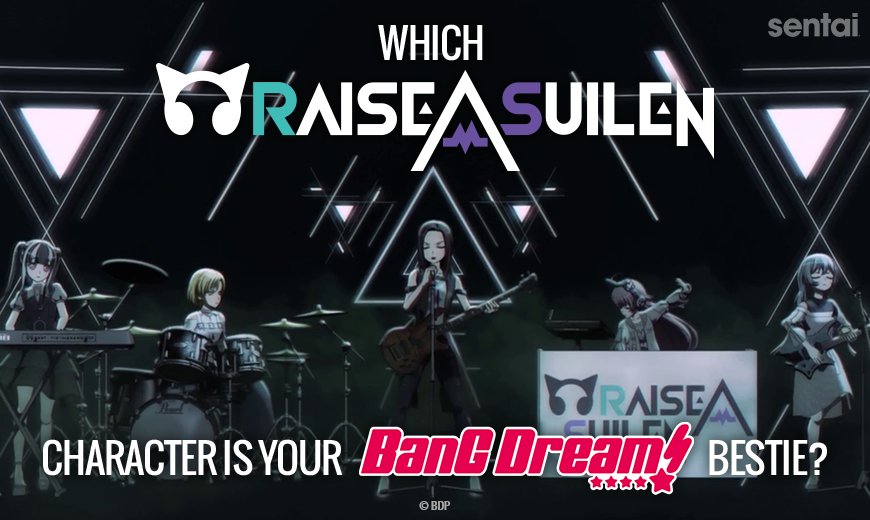 Which RAISE A SUILEN Character is Your BanG Dream! Bestie?
---
The BanG Dream! franchise is home to a diverse cast of characters with unique and colorful personalities. Since friendship is an important theme throughout the series, aren't you curious which RAISE A SUILEN character is your BanG Dream! Bestie? Take this quiz and find out!
Show your support for the franchise with a pre-order of the 2nd season English dub and encourage all your friends to do so as well!