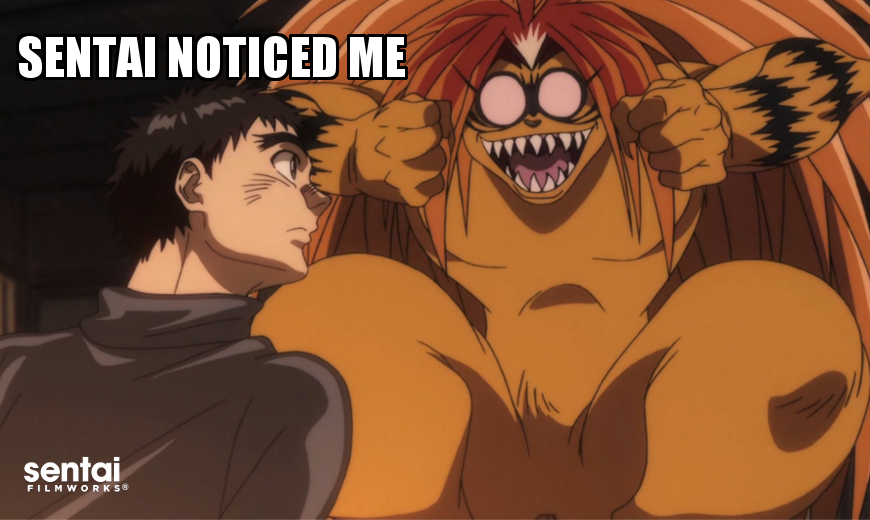 And the "Sentai Noticed You" Sweepstakes Winners Are…
Denizens of the Special Region, Totsuki Academy, and Yamato unite! Whether you discovered you belong in the world of goddesses on earth, or in the Cola-loving world of Umaru-chan, we all know there's one world we all have in common: a world where we can't get enough anime!
We have five winners to announce for the "Sentai Noticed You Sweepstakes."
Kevin B. from New York
Patrick A. from Minnesota
Joseph T. from Georgia
Ryan G. from New York
William H. from Nevada
Each of our five winners have received the Sentai Noticed Me! Button and the Sentai Filmworks original Rebel Rita T-shirt in their size.
Thank you to everyone who participated. Your next chance to win Sentai swag and anime prizes is happening now with the Sentai Sweethearts 2016 Sweepstakes!