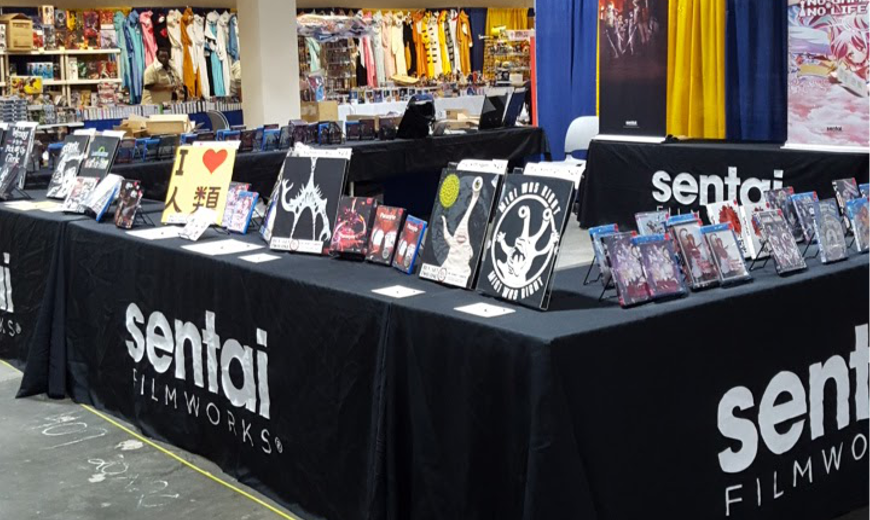 Anime Boston 2016 Wrap Up
It's our first day back at the office after an exciting weekend at Anime Boston. It was Sentai Filmworks' first time in Boston, and it was quite the adventure! As always, the Hestia cosplay shirt was a continued hit:
Cosplay Highlights at the Sentai Filmworks Booth
We scored quite a bit of awesome cosplay photos at the Sentai Filmworks booth in the dealer's room. Here are a few of our favorites:
Parasyte –the maxim- Cosplay
Log Horizon Cosplay
GATE Cosplay
Space Brothers Cosplay
Side note: Since we're based in Houston, TX, we flipped out when we saw Space Brothers NASA cosplay in Boston.
School-Live Cosplay
Akame ga Kill! Cosplay
See All Our Photos on Instagram
Swing by Sentai's Instagram to see more cosplay photos. For everyone who missed out at Boston, come check us out at Anime Central in May!