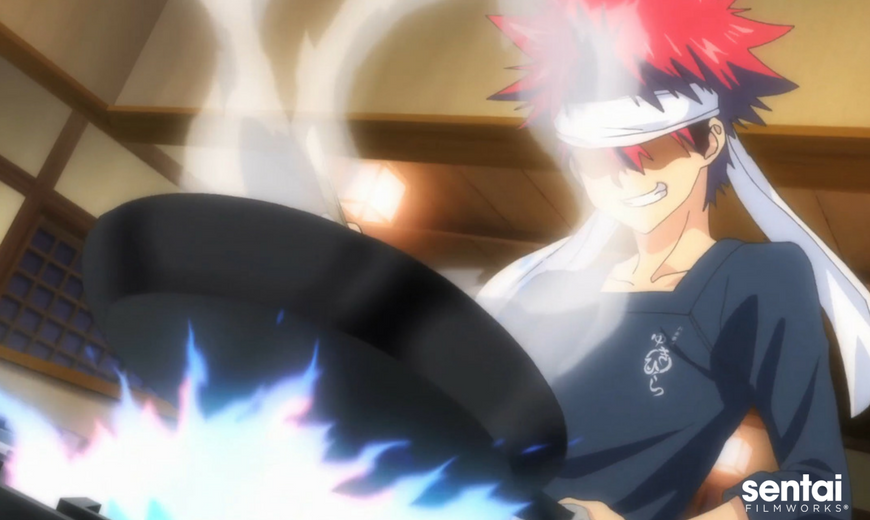 Food Wars! Episode 1 – 3 Cast List
Sentai Filmworks is debuting the English dub of Food Wars! tonight at Anime Expo 2017! (insert screams of excitement here) To get ready, we're releasing the cast list for the first three episodes. We'll release the full cast list closer to street date, along with some cast videos so you can see our voice actors and actresses at work.
To see what else Sentai is up to Anime Expo this year, check out our Anime Expo 2017 Preview!
Food Wars! English Dub Crew
| | |
| --- | --- |
| Director | Kyle Colby Jones |
| | |
| ADR Writer | Marta Bechtol |
| | Kyle Colby Jones |
| | George Manley |
Food Wars! English Dub Cast List
| | |
| --- | --- |
| Soma Yukihira | Blake Shepard |
| Joichiro Yukihira | Jay Hickman |
| Erina Nakiri | Stephanie Wittels |
| Hisako Arato | Brittney Karbowski |
| Megumi Tadokoro | Jad Saxton |
| Yuki Yoshino | Luci Christian |
| Ryoko Sakaki | Kelley Peters |
| Takumi Aldini | Bryson Baugus |
| Isami Aldini | Clint Bickham |
| Yaeko Minegasaki | Maggie Flecknoe |
| Yoshiaki | Adam Gibbs |
| Senzaemon | John Swasey |
| Chapelle | John Gremillion |
| Urara | Jennifer Gilbert |
| Mayumi | Juliet Simmons |