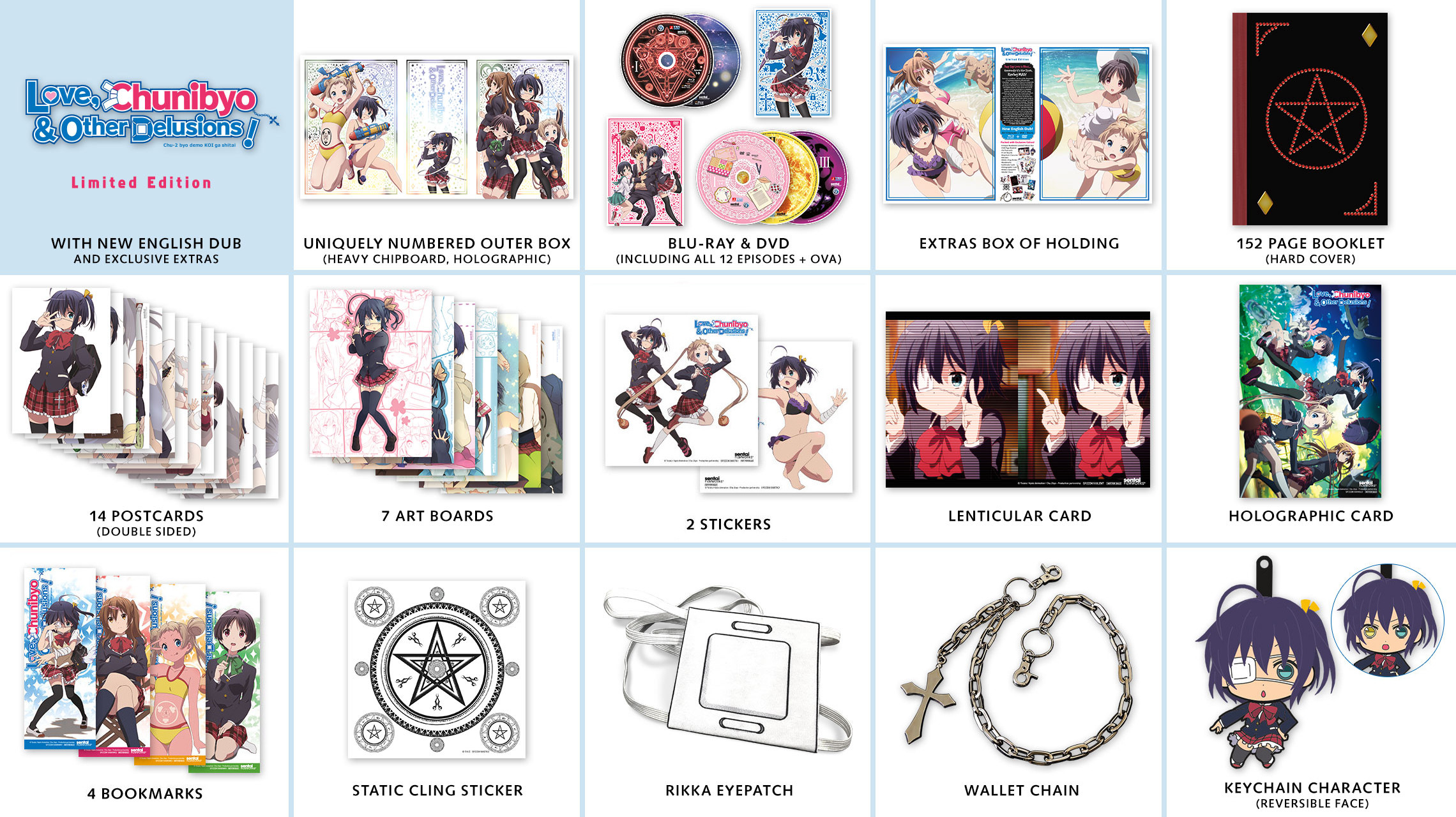 Love, Chunibyo & Other Delusions Box Set Contents Revealed
The Love, Chunibyo & Other Delusions Limited Edition Numbered Box Set has been revealed, and it's jam packed with extras! We know that our fans have been waiting for this release, so we wanted to make sure that it was definitely worth the wait. I think we did ok. ;)
Here's what you'll be getting when you preorder:
Love, Chunibyo & Other Delusions eps. 1 - 14 plus OVA on Blu-ray and DVD
Chuni-Shorts
Extras Box of Holding
HARD COVER 152 page booklet
14 double sided postcards
7 art boards
2 stickers
1 "Round and Round" lenticular card
1 holographic card
4 bookmarks
1 static cling sticker
Rikka's signature eyepatch
1 wallet chain
1 Rikka keychain with reversible face
Worth it? Worth it. The Love, Chunibyo & Other Delusions Limited Edition Numbered Box Set will be available on February 24, 2015, but you can preorder now to make sure you get your hands on it!