Before you realize…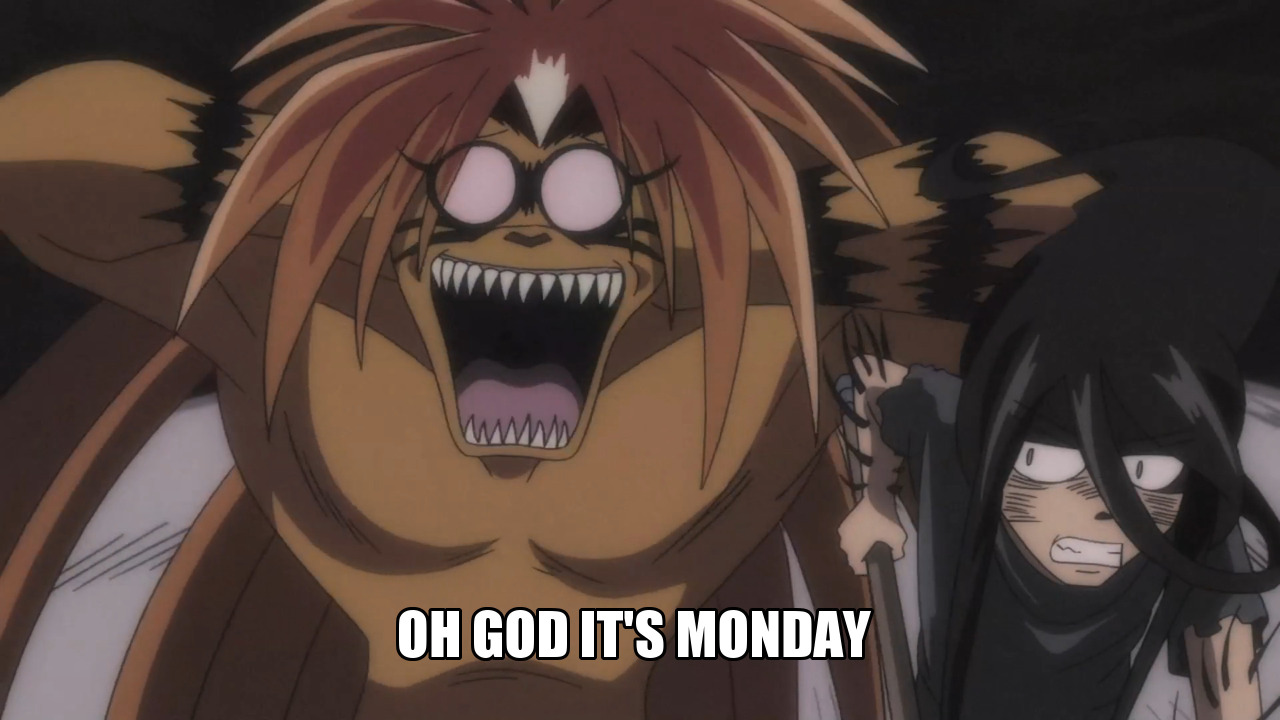 And subsequently move into denial…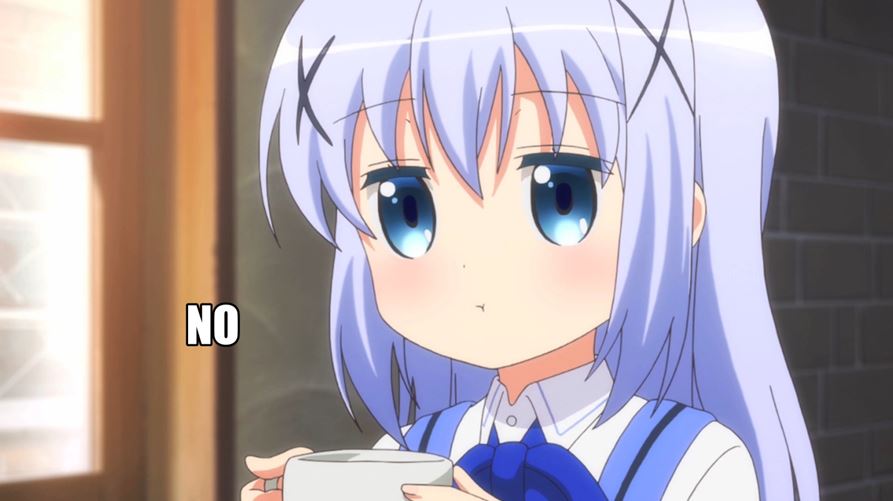 We have the cure for Monday blues and anything else getting you down.
Memes.
The best thing about memes is that they can take on many forms: a picture with simple text on it (per the kawaii example above), a video, a phrase, a joke - anything viral, really. Memes are the Internet's version of an inside joke, and we couldn't be more proud to be a part of that. We put together a collection of a few of our favorite ones so far just for YOU.
Ready for more good news? We'll continue to do this every third Monday of the month to bring you some laughs!
I Need An Adult (K-ON!)
K-On! is a must have when talking about memes, considering how many it's spawned. Between the adorable characters, the fabulous animation, and the overwhelmingly precious amount of moe, K-On! is the perfect show to watch when you just feel like you can't take on more things.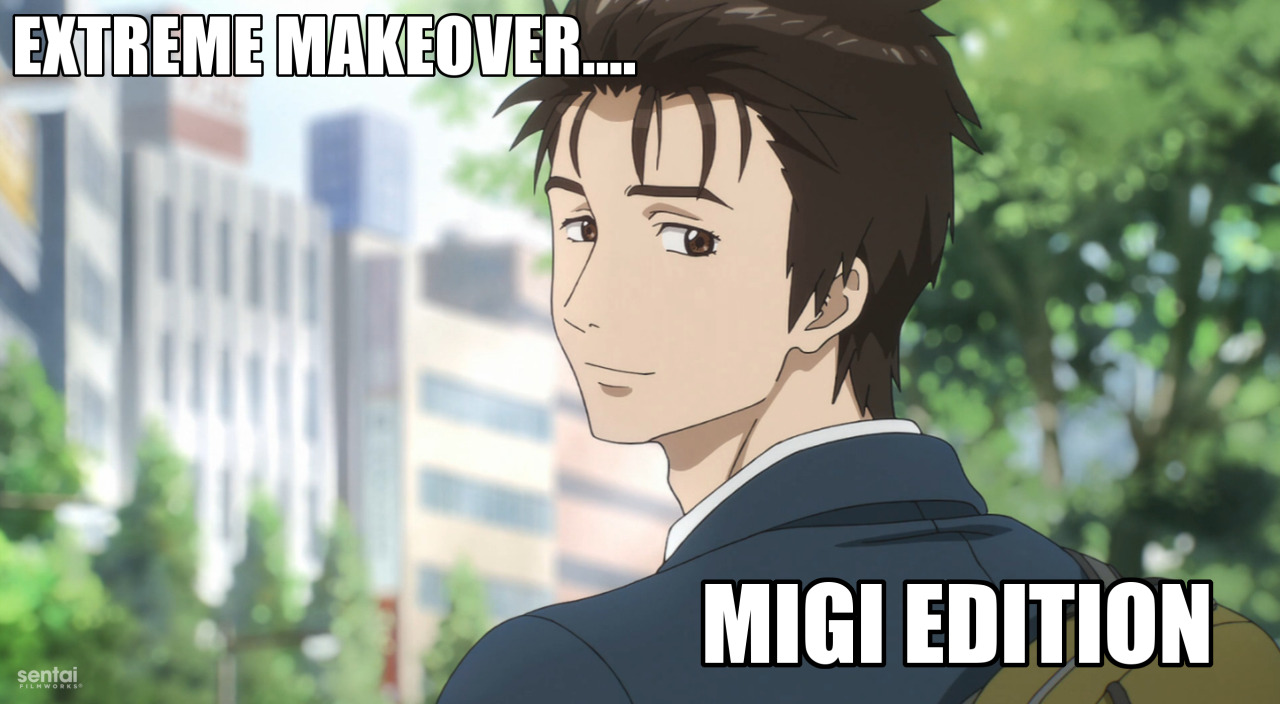 Parasyte -the maxim- wrapped up its symbiotic relationship with Toonami only a week ago, but some things will just live on forever. Shinichi's glasses and boy-next-door-look was not one of those things.
Final Four? No. (Haikyu!)
Ah, the sports. With our headquarters in Houston where the Final Four basketball games were played, we couldn't help but let the Karasuno volleyball team put their two cents in. I wouldn't wanna mess with them in this meme.
One of our most exciting announcements late last year was the My Love Story! dub. Takeo's face provides an endless reservoir of marvelously zany expressions, and this was no exception. Equal parts comedy, romance and beautiful baked goods, this show is sure to put you in a good mood… and make you want cake.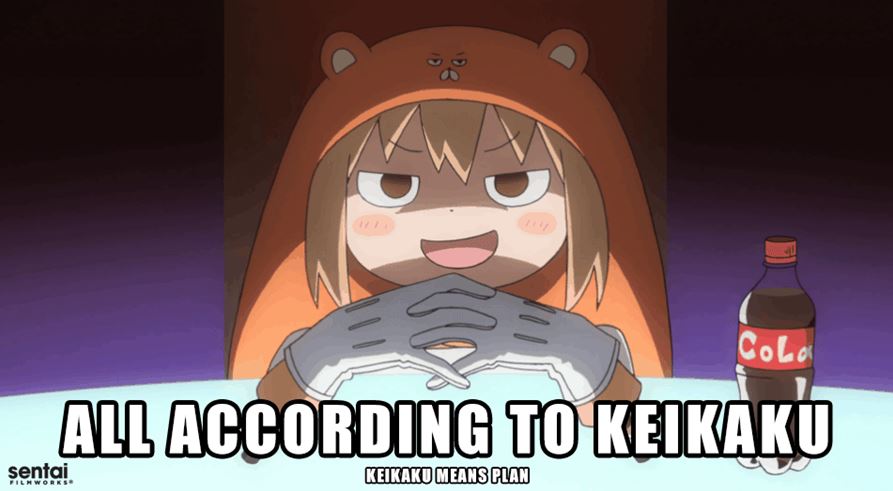 Umaru-chan from Himouto! Umaru-chan is a meme herself. She is literally the embodiment of a meme, not only prompting many herself, but also her Internet-informed and nerdy personality lends itself to being described as a meme. This isn't a status that every person attains; we all know that Umaru is meme royalty.
We love our mythology inspired anime Is It Wrong to Pick Up Girls in a Dungeon? because it asks the real questions. The meme that inspired this was very, very popular, as was Hestia's blue ribbon. Thus, we just made the ultimate anime meme, and everyone can go home now.
Meme On, Friend. Meme On.
Don't be afraid to be a meme yourself. After all, it just means that you know the REAL important stuff. If you're not that into memes, it's no big deal. We'll bring you guys a new Meme Monday every now and then so you can brush up on your memeology.
What're your favorite anime memes? Let us know on Facebook, Twitter, Tumblr, Instagram and Google+!