New Releases This Week: Nagi's New Home
This week sees the release of the fourth series in the Hayate the Combat Butler universe, Cuties. This series is a direct continuation of Can't Take My Eyes Off You, so you may know a little bit of what you're in for.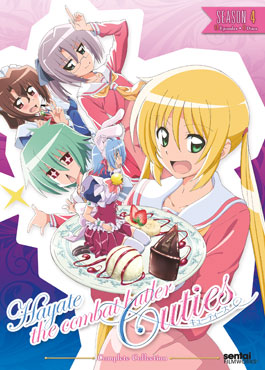 After their last whirlwind adventure, Hayate, Nagi, and Maria have moved from Sanzenin Manor to the slightly less-luxurious Violet Mansion. Now, with new friends and familiar faces, the daily lives of each character will be explored in this brand new addition to the Hayate the Combat Butler! series.
Related: Hayate the Combat Butler!, Hayate the Combat Butler! Season 2, Hayate the Combat Butler! Can't Take My Eyes Off
Genres: Slice of Life, Action, Romance, Comedy
Rating: TV-14 [D, V]